Fly Point Nature Reserve
The Fly Point Nature Reserve is a natural reserve covering 8 hectares at Fly Point, Nelson Bay. It begins from the car park on Dixon Drive and runs through to Little Beach.
Fly Point Nature Reserve contains many walking paths and is the perfect spot for a bush picnic or outdoor wedding.
Download: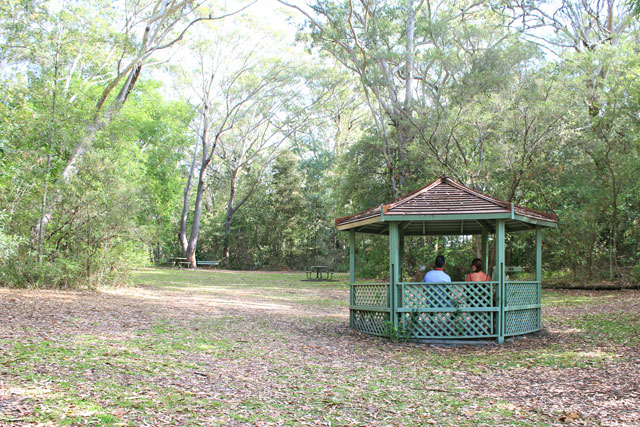 History
The wooded headland was bristling with buildings as the campsite for HMAS Assault during World War 2 and after as a migrant camp. In 1952, most of the buildings were demolished.
The Port Stephens Native Flora Garden Committee (now called Fly Point Nature Reserve Group) formed in 1982 and hundreds of native shrubs were brought in to be seed sources. Now the garden is full of:
Kangaroo Grass
Dianella Lilies
Hibbertia Scandens
Christmas Bush
Blueberry Ash
Gymea Lillies
Port Jackson, Bunyah, Hoop and Kauri pines
Native Hibiscus
Cedar Wattles
Many native birds use the gardens as a home or feeding ground including Kookaburras, Rainbow Lorikeets, Scaley-Breasted Lorikeets, as well as gliders and microbats.
Working bee
Regular working bees are held from 9 to 11am on the second and fourth Wednesdays of the month. Volunteers work to mulch the walking paths and keep the reserve free of weeds. New volunteers are always welcome. Contact Marea for more information:
Phone: 0423 972 554
Email: flypointreserve@portstephens.net
Council bookings