Mayor and Councillors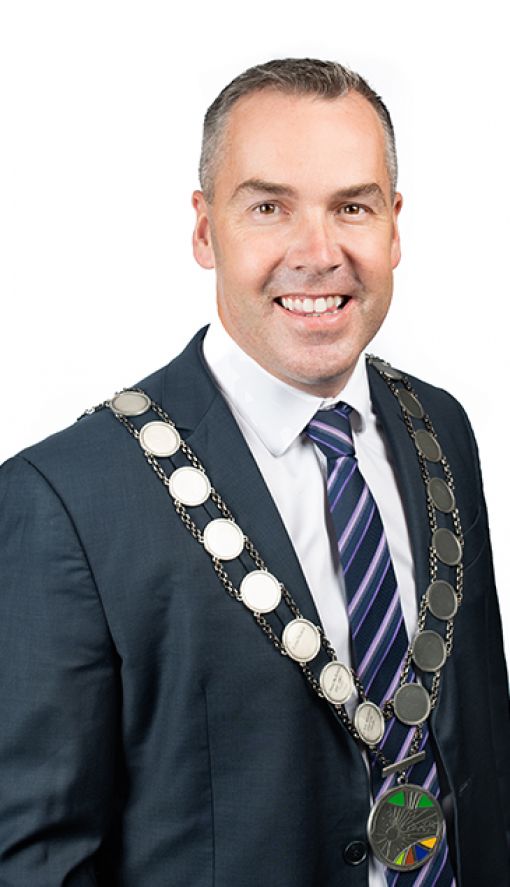 Mayor Ryan Palmer
Mobile: 0402 749 467
[email protected]
A lifetime resident of Port Stephens, Ryan was popularly elected Mayor in 2017 and in 2021. He is passionate about the Port Stephens area and has brought a new level of transparency and consultation to the Council.
Since being elected, Ryan is extremely proud of delivering the largest capital works program in the history of Port Stephens and creating space for all generations to live an active and healthy lifestyle.
Ryan has a strong interest in economic development activities and believes in providing employment opportunities, not only for today but for future generations.
Ryan and his wife, Jessica, are also raising another generation of Port Stephens locals in the form of their 2 young children, Bella and Knox.
Central ward Councillors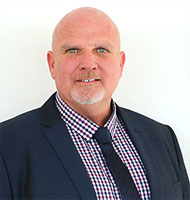 Chris Doohan has been a permanent resident of Medowie for nearly 2 decades, and has lived in or been a regular visitor to the Port Stephens region for more than 40 years. He was elected as a Central Ward Councillor in 2012 and has been your Deputy Mayor in 2015, 2016, 2017, 2018 and 2020.
Chris is passionate about Port Stephens and is incredibly proud to represent his community. He participates in many local committees, councils, associations and groups — all working to improve Port Stephens.
Chris ran his own fishing charter business in Nelson Bay for over 5 years and is currently employed as a Business Improvements Manager in the Aerospace industry. He proudly spent 12 years serving our country as an Aircraft Technician on F/A-18 Hornets in the Royal Australian Air Force, and he also spent 7 years working as a Pneudraulic Specialist in the Kingdom of Saudi Arabia.
Chris has a keen interest in improving local infrastructure and helping provide employment opportunities, which allow local people to live and work in our beautiful Port Stephens. He is sensitive to the environment but supports good development to allow natural and sustainable growth of the area. He is also a strong advocate for sports and ensuring that there are facilities available to keep our community active.
Chris has 2 children, Holly and Jaike, who have been schooled locally and are active in local sporting teams.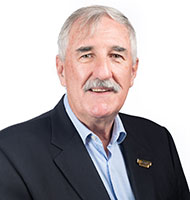 Steve was first elected to Council in 2004 and lives at Tanilba Bay.
He has served as Deputy Mayor on 2 occasions in 2006 and 2014.
A retired engineer, he is most interested in building community and sporting infrastructure to support local communities.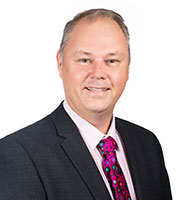 Jason has worked for 16 years in a local NSW public school as a dedicated and trusted classroom teacher. Over that time he has built strong partnerships with parents and community organisations in the pursuit of providing quality education outcomes for all students. Jason has a particular interest in collaborating with non-profit community groups to the betterment of a child's education and preparedness for adulthood.
For the last 5 years Jason has held the role of President of Medowie Little Athletics Club where he thoroughly enjoyed engaging with the local community, and supporting young people to work to their potential to experience success in sport. Volunteer led sporting groups are an important part of every community and Jason actively seeks to support groups wherever possible to assist them to achieve their goals.
Jason was an active member of the Stockton Hospital Welfare Association where he passionately advocated for people living with a disability. His interest in this area remains a strong focus whilst he is a councillor and he will work hard with council to effectively implement the Disability Inclusion Action Plan across Port Stephens.
Jason has called Medowie home since 2006 where he lives with his wife and two children. He has a thorough understanding of the needs of local families of Central Ward. Families want to be able to drive and walk safely around their suburbs and Jason advocates strongly for the provision of high quality and cared for public spaces and safe and accessible pathways.
East ward Councillors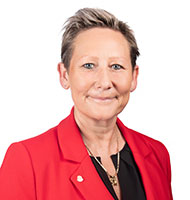 Leah relocated from her original home town of Camden to Port Stephens in 2005, where she has raised her 2 children.
After a 25 Year career in finance and senior leadership roles at Westpac Banking Corporation, Leah started her own local Mortgage Broking Business in 2013.
Leah has been actively involved in the community for many years. She founded and was President of Port Stephens Women In Business, and she is the past President of Business Port Stephens. Leah has also previously been a director on Port Stephens Tourism, and also the Port Stephens Koala Hospital, where she still actively volunteers. Leah is a proud Rotarian, a current director and past President of the Rotary Club of Salamander Bay, and enjoys the work that Rotary does in giving back to the community.
Leah was proud to be awarded Port Stephens Woman of the year in 2018, and to be nominated for a Port Stephens medal in 2019. Leah wants the best for the people of Port Stephens, and she will listen, care and act, to work hard for the community.
If you would like to stay up to date with what Leah is doing in our community, you can follow her on Facebook.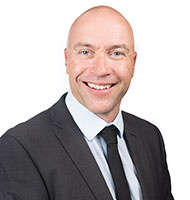 Matt Bailey is a first time Councillor on Port Stephens Council and has a background in financial planning and education.
Matt has spent most of his career as a financial planner and has a Bachelor of Business from the University of Newcastle where he majored in Human Resources and Management. He also has a Diploma in Financial Planning.
Matt is a father-of-two boys and grew up in Tamworth before moving to the Hunter Region in 2006. Matt is currently studying a Master of Primary Teaching at the University of Newcastle.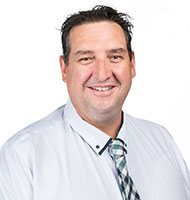 Glen is another lifetime Port Stephens resident, married to Kate with 2 young children. Glen is in his first term on Council as a representative of the East Ward. The safety and environment manager holds a degree in Occupational Health and Safety.
A life member of the Fingal Bay Surf Lifesaving Club and President between 2007 and 2011, Glen has picked up a number of National Awards as a result of his outstanding service that stretches back to 1992.
West ward Councillors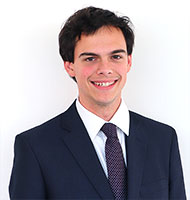 Giacomo has lived and worked in Raymond Terrace his whole life. He is a Law and Business graduate and has his Diploma of Legal Practice.
He is a professional firefighter based at Raymond Terrace and volunteers with many local groups and community-based initiatives. He also works in industrial law, fighting for the rights of workers.
Giacomo has spent his time on Council delivering for the ratepayers of Port Stephens, standing up for what's right and improving communications with the Port Stephens community. He is continuing to try and improve transparency, while delivering valued services and infrastructure to the local community. Giacomo was the Deputy Mayor from 2022-2023.
If you'd like to stay up to date with what Giacomo is doing in our community, you can follow him on Facebook.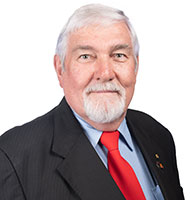 Peter has been involved in communications, marketing, advocacy, sales, and influencing people's opinions for most of his professional career.
He has been granted several National and International awards in recognition of his various acts in the areas of diplomacy and humanitarian works.
He has always taken active roles in many business and community organisations as both an executive member, and advocate for those organisations' views and philosophies.
Peter is a mental health advocate, presenter, facilitator, public speaker, blogger, writer, and master of ceremonies. He is currently a member of the beyond blue speaker's bureau, formerly presenter, producer, and trainer with Port Stephens FM 100.9, and engaged in working with numerous NFPs, and NGOs in the Hunter region.
His views on community consultation and advocacy are ones which are integral to the processes of introducing new, and working with, older structures in society to bring about a cohesive and integrated whole.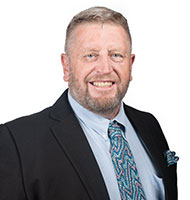 Peter and his family moved to Raymond Terrace in 2000 from Stockton and was a former Port Stephens Councillor from 2008 - 2017.
Peter has had careers in Nursing, NSW State & Federal Police and teaching as well as being a mentor in High Schools for young Aboriginal and Torres Strait Islander men. He advocates for their mental health and awareness for the Aboriginal and Torres Strait Islander Community.
Peter is also an artist/artisan for over 40 years - being an Internationally recognised Aboriginal artist in USA & European Countries with active exhibitions in California & throughout Hunter Valley wineries.
Peter has been involved in all areas of sport his whole life as both a player/coach & administrator in rugby league, rugby union, cricket, swimming, surfing, athletics and triathlons.
Peter has also been active in many community organisations in Stockton, Newcastle & Raymond Terrace- such as Aboriginal Corporations, Community Advocacy groups & Historical Societies