Raymond Terrace and Heatherbrae
Housing opportunities in Raymond Terrace
Port Stephens Council is reaching out to landowners in Raymond Terrace to promote the potential for additional residential development. Many blocks of land in Raymond Terrace have potential to provide for additional small-scale housing development. Secondary dwellings (granny flats) are an example of small-scale housing development that can provide additional income for landowners and help to address a shortage of housing supply and housing affordability issues. Council is also seeking to encourage population growth in Raymond Terrace to support local businesses.
A brochure has been mailed to land owners in Raymond Terrace where development opportunity has been identified. View the brochure here.
Whilst the below opportunities apply across all of Raymond Terrace and Port Stephens, we have identified three locations in Raymond Terrace with a high level of opportunity.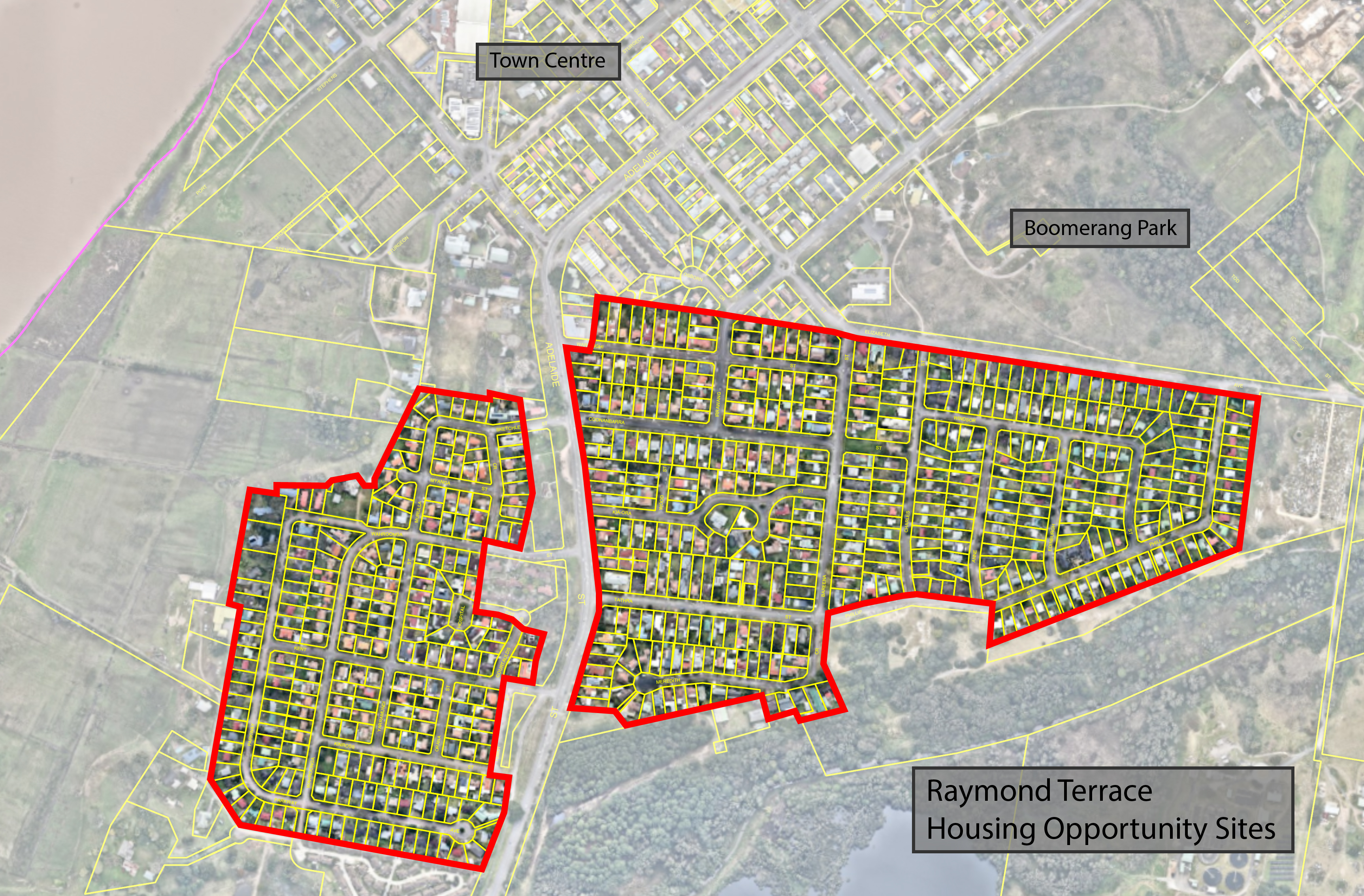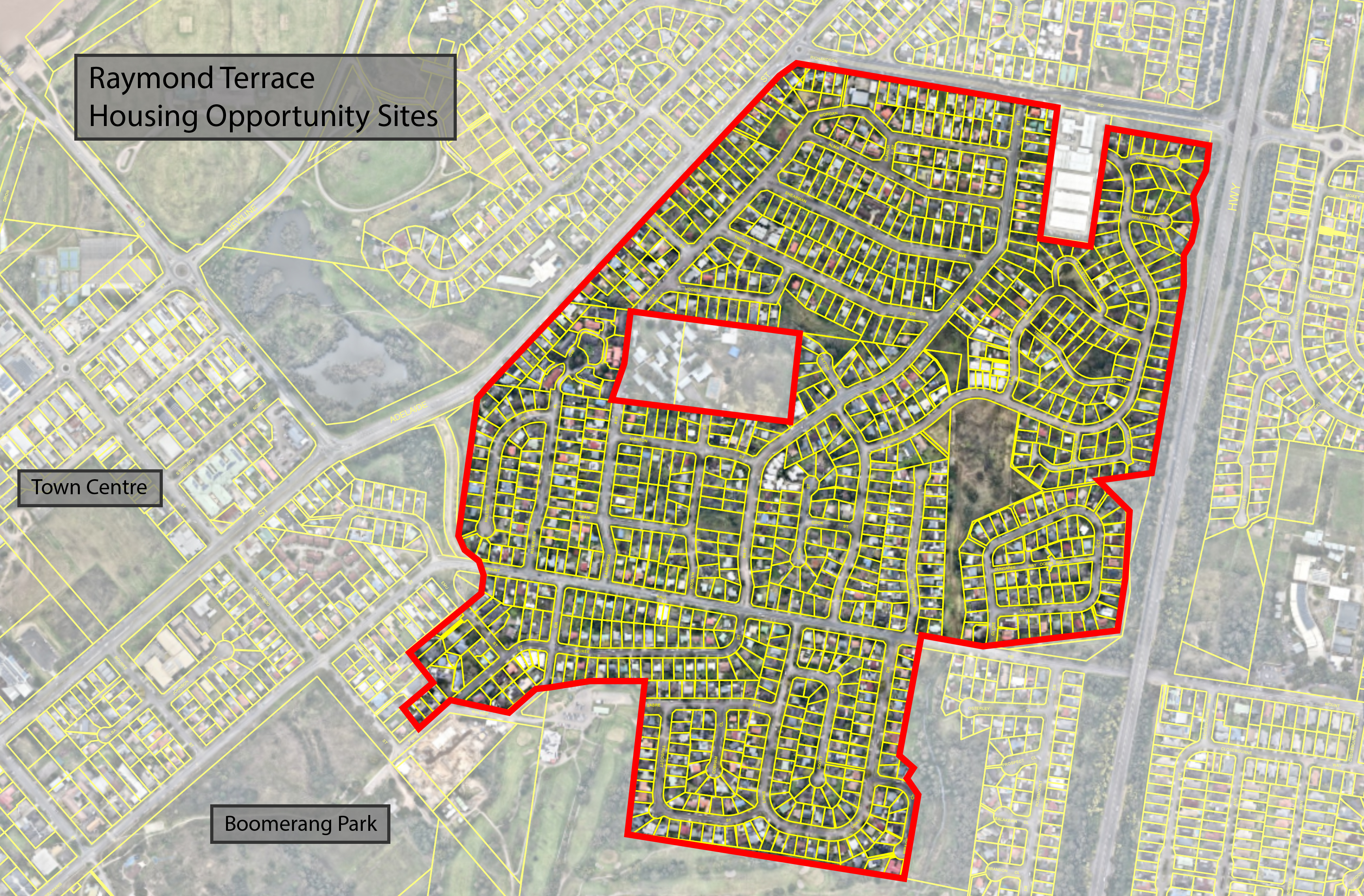 Landowners can seek a fast-track approval for a secondary dwelling called a 'complying development certificate' in many instances. There are a number of businesses in the Hunter region that specialise in building secondary dwellings that can manage this process for you. Council can issue a fast-track approval through its 'complying development certificate' service.
There is a minimum amount of land required for each housing lot. In Raymond Terrace, this is generally 500m2. If you have 1,000m2 of land, you can lodge a development application to subdivide and sell part of your land. If you don't have enough land, you may still be able to subdivide it if you prove a dwelling can fit on the subdivided block. To do this, your development application must also include house plans showing how it fits.
Depending on zoning and planning controls, there may be a range of other housing and development opportunities that are possible, such as dual occupancies and multi-dwelling housing.
Tiny homes are becoming more popular and are another way to increase the supply of housing. A development application is not required for a tiny home that is on a trailer capable of being road registered, however the following requirements must be met:
One only
There is an existing dwelling on the land
Only occupied by the owner or members of the owners household
Maintained in a safe and healthy condition.
If the above requirements are not met, a development application needs to be lodged with Council. A caravan is subject to the same requirements as a tiny home.
Looking online is a great way to get into contact with businesses that specialise in secondary dwellings and other small-scale housing development opportunities.
Council planning staff are also available to provide general advice including about zoning and planning controls that apply to your land. Contact our Planning Team from 9am to 4:30pm.
Drop in to the Council Administration Building
Call 02 4988 0255
Raymond Terrace and Heatherbrae Strategy
The Raymond Terrace and Heatherbrae Strategy was adopted by Council on the 24 November 2015. The Strategy contains four goals with strategic directions that are linked to tangible actions that will be implemented within the life of this strategy.
The vision for Raymond Terrace is;
a strong major regional centre and a great place to live, work and play.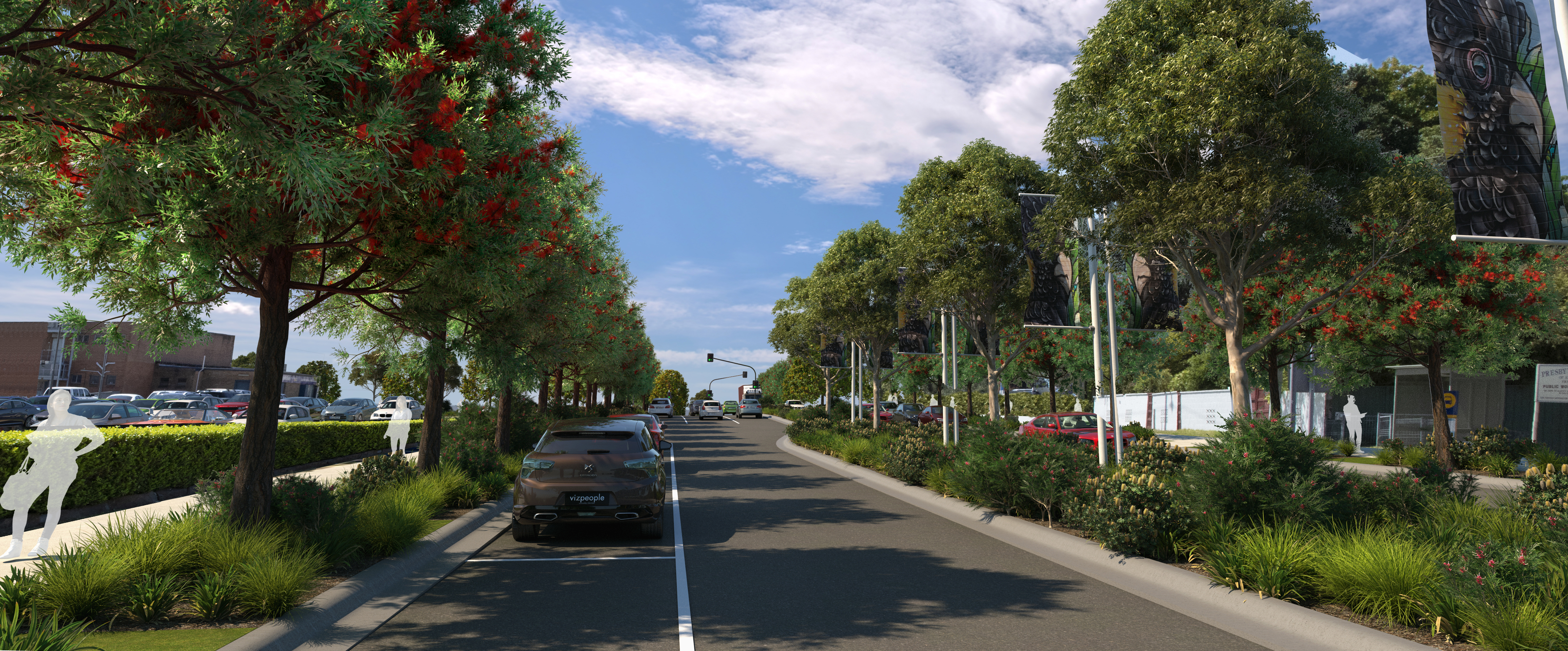 One of the actions of the strategy was to develop a Public Domain Plan for the Raymond Terrace town centre. This vision for the town centre includes improvement works to William Street, along with other central areas in Raymond Terrace.
The PDP has been in part informed by community feedback and ideas collected through the community engagement project phase conducted from February to March 2020.