Our Mayor and Councillors
Port Stephens Council has a popularly elected Mayor and 9 Councillors representing 3 wards. Read more about our Mayor and Councillors below.
Enquiries:
Mayor and Councillor enquiries can be directed to:
Senior Executive Assistant
Phone 02 4988 0245
Fax 02 4987 3612
Email council@portstephens.nsw.gov.au
Please note: all mail received by the Mayor or Councillor at Council, will be recorded in Council's electronic records management system in accordance with the State Records Act, prior to being forwarded to the Mayor or relevant Councillor.
Downloads:
---
Mayor Ryan Palmer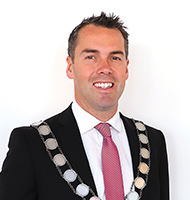 Mayor Ryan Palmer
PO Box 42
Raymond Terrace NSW 2324
Mobile: 0402 749 467
mayor@portstephens.nsw.gov.au
A lifetime resident of Port Stephens, Ryan was popularly elected Mayor in 2017. He is passionate about the Port Stephens area and has brought a new level of transparency and consultation to the Council.
Since being elected, Ryan is extremely proud of delivering the largest capital works program in the history of Port Stephens and creating space for all generations to live an active and healthy lifestyle.
Ryan has a strong interest in economic development activities and believes in providing employment opportunities, not only for today but for future generations.
Ryan and his wife, Jessica, are also raising another generation of Port Stephens locals in the form of their 2 young children, Bella and Knox.
East Ward Councillors
Cr Glen Dunkley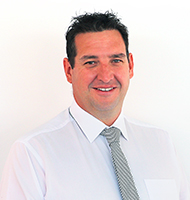 Cr Glen Dunkley
PO Box 42
Raymond Terrace NSW 2324
0438 550 356
glen.dunkley@portstephens.nsw.gov.au
---
Glen is another lifetime Port Stephens resident, married to Kate with 2 young children. Glen is in his first term on Council as a representative of the East Ward. The safety and environment manager holds a degree in Occupational Health and Safety.
A life member of the Fingal Bay Surf Lifesaving Club and President between 2007 and 2011, Glen has picked up a number of National Awards as a result of his outstanding service that stretches back to 1992.
Cr Jaimie Abbott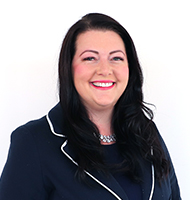 Cr Jaimie Abbott
PO Box 584
Salamander Bay NSW 2317
0403 176 298
jaimie.abbott@portstephens.nsw.gov.au
---
Jaimie brings a wealth of experience in the public eye from across the commercial, government and not for profit sectors with particular experience in the media, community services and defence industries.
A former radio and TV journalist, Jaimie was recently identified for promotion to Wing Commander in the Royal Australian Air Force Reserve, she has worked as a Communications Adviser for Defence since 2007, and spent 6 months deployed to Afghanistan as Chief of Media Training for the International Security Assistance force.
She has contributed extensively to a number of volunteer and not for profit organisations, including Port Stephens FM, Hunter Animal Rescue (7 years as President), Hunter Business Womens' Network, Hunter Young Professionals, and the Westpac Rescue Helicopter Volunteer Support Group.
A proud mum of 2 young boys, Jaimie has a Bachelor of Communication and is studying a Master of Strategic People Management, and also runs her own public speaking and media training company.
Cr John Nell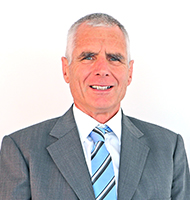 Cr John Nell
95 Sergeant Baker Drive
Corlette NSW 2315
02 4981 3310
0419 375 059
john.nell@portstephens.nsw.gov.au
John is a retired marine biologist, having worked for the Department of Fisheries for 30 years after obtaining his PhD in Agriculture from the University of Sydney. He and his wife, Adriana, have lived on the Tomaree Peninsula since 1979, where they raised their family.
John was first elected to Port Stephens Council from 1983 to 1987 and has spent a total of 33 years as a Port Stephens Councillor, including 2 as Mayor.
John is passionate about Port Stephens' pristine environment and he is a long-standing member of the Port Stephens – Great Lakes Marine Park Advisory Committee, Chair of the Port Stephens – Myall Lakes Estuary and Coastal Zone Committee, vice-president of the Tomaree Sports Council and a Board member of the Tomaree Neighbourhood Centre.
Central Ward Councillors
Cr Chris Doohan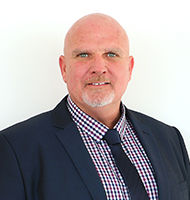 Cr Chris Doohan
60 Sunningdale Circuit
Medowie NSW 2318
0434 601 957 or
0418 744 445
chris.doohan@portstephens.nsw.gov.au
Chris Doohan has been a permanent resident of Medowie for nearly 2 decades, and has lived in or been a regular visitor to the Port Stephens region for more than 40 years. He was elected as a Central Ward Councillor in 2012 and has been your Deputy Mayor in 2015, 2016, 2017, 2018 and 2020.
Chris is passionate about Port Stephens and is incredibly proud to represent his community. He participates in many local committees, councils, associations and groups — all working to improve Port Stephens.
Chris ran his own fishing charter business in Nelson Bay for over 5 years and is currently employed as a Business Improvements Manager in the Aerospace industry. He proudly spent 12 years serving our country as an Aircraft Technician on F/A-18 Hornets in the Royal Australian Air Force, and he also spent 7 years working as a Pneudraulic Specialist in the Kingdom of Saudi Arabia.
Chris has a keen interest in improving local infrastructure and helping provide employment opportunities, which allow local people to live and work in our beautiful Port Stephens. He is sensitive to the environment but supports good development to allow natural and sustainable growth of the area. He is also a strong advocate for sports and ensuring that there are facilities available to keep our community active.
Chris has 2 children, Holly and Jaike, who have been schooled locally and are active in local sporting teams.
Cr Sarah Smith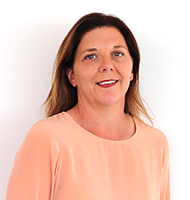 Cr Sarah Smith
PO Box 81
Anna Bay NSW 2316
0421 317 173
sarah.smith@portstephens.nsw.gov.au
---
Having grown up in Mudgee, Sarah moved to Port Stephens in 2010 and currently resides in Central Ward's Anna Bay. With a strong career in hospitality behind her, Sarah and her husband opened the Crest at Birubi Beach.
It is a love for interacting with the Port Stephens community, particularly local youth, that led Sarah to stand for Council in 2017. As a first time Councillor, Sarah brings strong relationship building skills and a proven track record to the role.
Cr Steve Tucker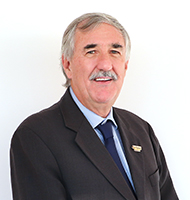 Cr Steve Tucker
8 Tanilba Avenue
Tanilba Bay NSW 2319
0437 045 940
02 4984 5274
steve.tucker@portstephens.nsw.gov.au
---
Steve was first elected to Council in 2004 and lives at Tanilba Bay.
He has served as Deputy Mayor on 2 occasions in 2006 and 2014.
A retired engineer, he is most interested in building community and sporting infrastructure to support local communities.
West Ward Councillors
Cr Giacomo Arnott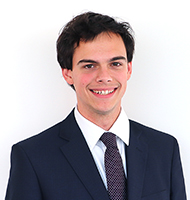 Cr Giacomo Arnott
PO Box 144
Raymond Terrace NSW 2324
0468 391 459
giacomo.arnott@portstephens.nsw.gov.au
---
Giacomo has lived and worked in Raymond Terrace his whole life. He is a Law and Business graduate and has his Diploma of Legal Practice.
He is a professional firefighter with Raymond Terrace Fire and Rescue and volunteers with many local groups and community-based initiatives.
Giacomo has spent his time on Council delivering for the ratepayers of Port Stephens, standing up for what's right and improving communications with the Port Stephens community. He is continuing to try and improve transparency, while delivering valued services and infrastructure to the local community.
If you'd like to stay up to date with what Giacomo is doing in our community, you can follow him on Facebook.
Cr Ken Jordan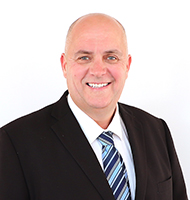 Cr Ken Jordan
PO Box 42
Raymond Terrace NSW 2324
0422 781 180
ken.jordan@portstephens.nsw.gov.au
---
Ken is born and raised in Port Stephens' rural West, having grown up on the family farm.
Ken started his working life at the BHP in Newcastle as a Fitter and Turner. At the closure of BHP, Ken undertook a Bachelor of Education in Design Technology from the University of Newcastle and is now a head teacher of technology and applied science at St Peter's Catholic High School Maitland. He has also been a small business operator and primary producer with his own poultry farm.
Ken was first elected to Council in 2004 and in 2017 was re-elected for his third consecutive term. He has served as Deputy Mayor from 2011 to 2012 and is an active member of many community groups. Ken is particularly passionate about creating greater job opportunities for the young people of Port Stephens.
Cr Paul Le Mottee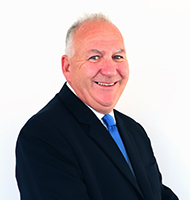 Cr Paul Le Mottee — Deputy Mayor
4 Greenwattle Creek Road
Butterwick NSW 2321
0414 548 525
paul.lemottee@portstephens.nsw.gov.au
---
Paul has enjoyed a lifelong association with the Port Stephens region in family, business and civic life.
Elected to Council in 2012, Paul lives at Butterwick on a small farm with his wife Jenny and their 2 daughters. From his office in Raymond Terrace, he runs a successful surveying, civil engineering and town planning business.
Paul has been involved in many community organisations throughout his adult life including President of Williams River Preschool Association, President of Seaham P&C, President and life member of Port Stephens Cricket Club and many other positions for various sporting clubs.
A keen scuba diver, he is passionate about our beautiful local waterways and is determined to protect them.
In addition to Paul's roles as a Councillor, business owner, community member and user of sporting facilities and our natural features, Paul is also currently the Vice president of the Housing Industry of Australia, a Director of the Association of Accredited Certifiers, a Director of Newcastle Airport, Chairman of the Hunter Water Community Consultative Advisory Group, a member of the Brandy Hill Community Consultative Group, Chairperson of the Port Stephens Heritage Committee as well as being a member of many other committees such as the Rural West Sports Council.