2032 focus for Port Stephens plans
27 April 2022
What do we want for Port Stephens in 2032? Answering this question is the focus of new draft plans released by Port Stephens Council today for community review and feedback.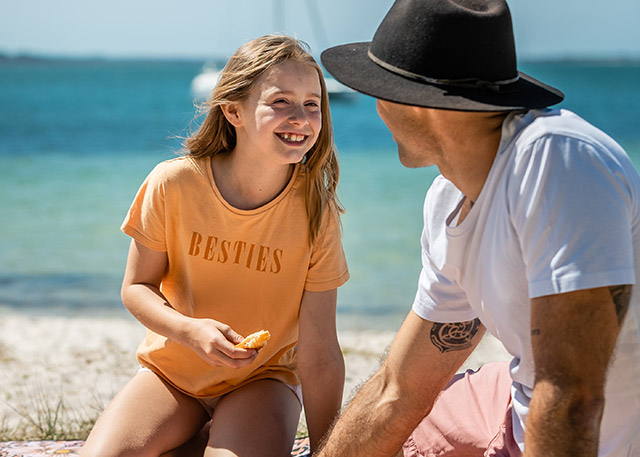 Mayor Ryan Palmer says for many people hearing the term strategic planning causes their eyes to glaze over but when it comes to being involved in the future of Port Stephens, the Community Strategic Plan (CSP) is the key document the community should be paying attention to.
"Whether it's managing our coastline, creating vibrant community spaces or keeping us connected as a community, the Community Strategic Plan acts as a road map for Council, government agencies, community services, businesses and the community to guide infrastructure, programs and services delivered across Port Stephens," Mr Palmer said.
"The Delivery Program, Operational Plan and Resourcing Strategy are the nuts and bolts of how Council operates, setting out the projects we'll do, the services we'll provide, the staff we'll need and the budget to get things done that all contribute to the delivery of the Community Strategic Plan.
"When it comes to looking ahead to 2032, our vision and priorities as part of the Community Strategic Plan haven't changed dramatically but have been enhanced to focus on being a more inclusive, welcoming and resilient community," he added.
After 18 months of engaging with the community about key projects and strategies including completing the first ever Liveability Index for Port Stephens, the Delivery Program proposes investigating and progressing key priority projects including:
planning and implementing initiatives to reduce Council's carbon footprint
developing coastal management programs for the coast and the Hunter Estuary
improving community wellbeing and making Port Stephens a better place for the people that live here
enhancing and showcasing the natural environment of Port Stephens
introducing a three-bin system and progressing other waste minimisation initiatives
building better connections for our community by improving roads, footpaths and shared pathways
working with partners to maximise the benefits of the Williamtown Special Activation Precinct
securing the financial sustainability of the Council and its ability to meet community expectations.
General Manager Wayne Wallis says all of the projects and services outlined in the plans are underpinned by having strong financial management including containing costs and securing sustainable income sources.
"Balancing the budget is something every Council grapples with and Port Stephens is no different especially with the ongoing impacts from COVID-19 and natural disasters," Mr Wallis said.
"Our long term financial sustainability is an area we're focussing on improving while we seek to meet the expectations of the community," he added.
These documents will be on public exhibition from 9am 28 April to 5pm on 26 May 2022 under the collective banner of Our Place. Our Plan. Our Future and include the draft:
Community Strategic Plan 2022 to 2032
Delivery Program 2022 to 2026 and Operational Plan 2022 to 2023
Resourcing Strategy 2022 to 2032 (incorporating the Workforce Management Strategy 2022 to 2026, Long Term Financial Plan 2022 to 2032 and Strategic Asset Management Plan 2022 to 2032)
Fees and charges 2022 to 2023
View the documents online at portstephens.nsw.gov.au/exhibitions and lodge your submission before 5pm 26 May 2022.