COVID-19 update from Port Stephens Council
Publish Date 26/03/2020
Last updated: 06 Apr 2020 2:22pm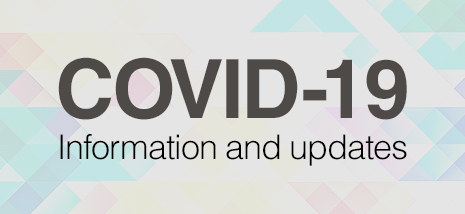 These are uncertain times in Port Stephens and for all Australians with the evolving threat of COVID-19 (coronavirus). The safety of our communities, customers and staff is a top priority at Council.
We have staff dedicated to ensuring Council's business continuity and we're continuing to take our lead from NSW Health and work with our partners to monitor the virus's unfolding impacts.
Public health orders
Public health orders to stay home have been issued by the NSW Government to protect our community from the spread of COVID-19. You may only leave home with a reasonable excuse as outlined in the orders.
Impacted facilities
To help limit the spread of COVID-19 (coronavirus), we have temporarily closed a number of facilities in response to the Prime Minister's call to cease all non-essential travel.
These measures are designed to prevent public gatherings and encourage travellers to stay at home rather than visit our region for the moment, so that we can all help stop the spread of COVID-19.
The following facilities are now temporarily closed to the public until further notice:
Administration Building — you can still access our services over the phone on 02 4988 0255 or email council@portstephens.nsw.gov.au. This will save you time, as well as keeping yourself and our staff safe.
Aquatic and leisure centres
BBQ facilities
Beaches — all beaches are closed for public gatherings. Lifeguard services have been modified at Birubi, Fingal and One Mile beaches, with no flagged swimming areas. People may still walk through a beach under social distancing rules. All water activities are undertaken at the person's own risk and under social distancing rules.
Boat ramps — closed to all non-essential users to discourage non-essential travel to the area and limit the need for emergency services personnel from responding to water-based incidents. Essential users are all emergency and rescue services, commercial fishers, boat-based businesses and people retrieving boats from Port Stephens waterways to transport to other areas.
Community centres and halls — Tomaree Community Centre is open to businesses but no bookings will be taken.
Fenced dog parks
Holiday Parks — except permanent residents and their visitors and people who have no other place of permanent residence and their visitors. Read more.
Libraries — you can still access our Homebound Delivery and Call and Collect services, as well as our eLibrary services. Read more.
Outdoor fitness stations or exercise equipment
Parks and reserves — Hunter Water has closed Finnan Park at Grahamstown Dam and Chichester Dam picnic areas. All other parks remain open but we advise our community to follow social distance requirements.
Playgrounds and play equipment
Skate and BMX parks
Sporting venues — all Council owned sporting venues and facilities
Visitor Information Centre — our friendly staff will still be available to help visitors seeking information about Port Stephens on 1800 808 900 from 9am to 4pm.
Impacted services
The following services or activities have been cancelled or postponed:
Citizenship Ceremonies — postponed until further notice, with a new date to be advised.
Council meetings — the Ordinary meeting on Tuesday 24 March 2020 has been cancelled based on guidance from the Office of Local Government. The next Ordinary is scheduled for Tuesday 14 April 2020.
Duty Counter — you can still contact us for DA advice over the phone on 02 4988 0255.
Events and activities — all non-essential gatherings have been suspended by the Australian Government.
Grants programs — the 2020 to 2021 grant program has been postponed until further notice.
Restaurants — all existing Footway Dining licences have been revoked and Council will not be approving any future Footway Dining licenses at this time.
Sporting clubs — associations continue to advise their position in relation to community sport with further recommendations to guide sporting clubs. Sports users can keep up to date with the information being distributed by their governing bodies in addition to NSW Health.
Street Stalls — all Casual Street Stall approvals have been revoked and no further applications will be approved at this time.
Volunteer activities — all working bees for Council volunteers are strongly discouraged to ensure the health and safety of our volunteers.
Waste drop-off days — all waste drop-off days (including green waste) have been cancelled until further notice. We will look to reschedule any cancelled events in the future, where possible.
Waste Transfer Station — card payments only from Monday 6 April. Before visiting, please consider if your trip is essential under public health orders. If you are unwell, stay home to protect our staff and community. If you do visit, please follow staff directions around public distancing and be patient as this may cause some delays during peak times.
Follow us on Facebook for the most up-to-date information regarding cancellations and closures.
---
Services still operating
Building inspections
Our service remains unchanged at this time.
Childcare — Thrive Kids
Port Stephens Council Children Services are still operating as normal at this stage with an increased focus on health and hygiene. We are monitoring NSW Health updates and are in contact with peak organisations to make decisions on service operations as the situation evolves.
Please ensure you notify your childcare provider of any concerns you may have or if you or a family member are diagnosed or come into contact with someone suspected or confirmed to have COVID-19. As always, we ask that children who are unwell stay at home to recover and reduce the risk to others.
Medical centres
Medical centres and other medical facilities are taking the lead from NSW Health and preparing for the potential spread. As a result, you may notice changed parking or traffic conditions around medical centres and other health services around the Port Stephens area in the coming weeks. Please follow and comply with the traffic signs in the area and contact your surgery or medical practice for more information.
Waste services
Garbage collection and kerbside collection are not affected at this time.
All waste drop-off days (including green waste) have been cancelled until further notice, including the mattress and tyre event scheduled for Saturday 4 April. We will look to reschedule any cancelled events in the future, where possible.
The community-owned and operated Salamander Bay Recycling Centre is closed.
---
How we are responding
Council is following and promoting NSW Health as the primary source of information and health updates.
We realise that many businesses, ratepayers and residents are currently experiencing significant challenges at the moment. If you are facing financial hardship due the COVID-19 pandemic, contact council@portstephens.nsw.gov.au or 02 4988 0255 for advice on how we can help.
You can read more about our response:
We will keep you up to date as changes occur. Thank you for your understanding and working with us as we navigate this uncertain time together.
More information is from NSW Health or the Australian Government Health website.