Rookes Road, Salt Ash
| Expected start month | Expected completion month | Status | Budget | Contribution |
| --- | --- | --- | --- | --- |
| March 2023 | TBC | Scheduled | TBC | |
Project description
This road project is designed to improve road conditions and safety for drivers. Council will import over 1500 tonnes (or 830 cubic meters) of material that will be compacted and sealed. There will also be some minor table drain maintenance to assist with directing stormwater away from the pavement in the future.
Additional maintenance works will be completed under this grant as different treatment options will be used.
This first section of works is funded via the Regional and Local Road Repair Program via Transport for NSW (TfNSW).
Timeframe
Rookes Road is being delivered in 3 sections. The first section of road rehabilitation will involve the following components (please note the is subject to weather and available materials):
Road Preparation
Removal of the existing wearing surface (Milling)
Shape, grade and roll the road base in preparation for new material
Import and compact material to increase the cross-sectional shape of the road (road crown)
Trim and roll the imported material
Road Construction
Drainage Maintenance
Complete minor table drain maintenance
This section of works are expected to start on Thursday 9 March 2023, weather and ground conditions permitting.

For more information on the different sections of work, please see the below FAQs.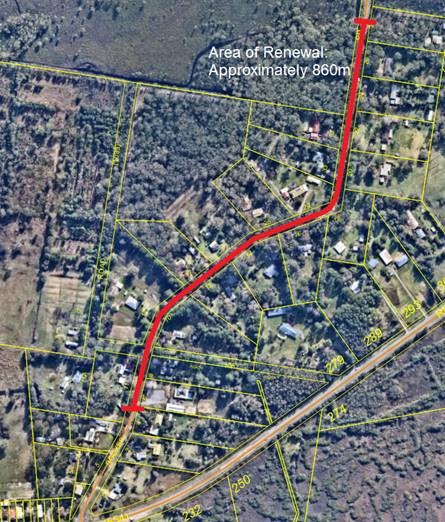 FAQs
Rookes Road, like many of our roads across Port Stephens was designed and built at a time when the volume of traffic was a lot less than it is today.
The age of this road combined with the last few years of excessive wet weather and significant storm events has caused both surface damage and structural damage to the road.
Unfortunately, we haven't had the funds to undertake the works required to repair Rookes Road. Last month we secured additional grant funding for roadworks, allowing us to start a heavy patching and reseal program for Rookes Road.
We have broken the works for Rookes Road up into 3 sections:

Section 1
Intersection of Lemon Tree Passage Road (southern entry) to approximately 170m. There are no planned works at this time however, we are working on sourcing funds to reseal this section.

Section 2 (March 2023)
From the end of Section 1 for approximately 860m - this section is the start of the Rookes Road works (March 2023). The works will include heavy patching and rehabilitation. For the heavy patching, we will remove the top layer of the road, repair the damaged material underneath and then use a bitumen spray seal on the surface. We will do the first seal immediately then once the work has settled, be back in a few months to do the second seal. There will also be some minor table drainage maintenance to help removing storm water from the road.
Section 3
From end of Section 2 to the intersection of Lemon Tree Passage Road (northern entry). Heavy patching will continue along this section. It will be next works to follow Section 2 , because it's a different treatment which requires different materials and resources. Council is working through budget allocations and other priority works to determine when this section of works can be done.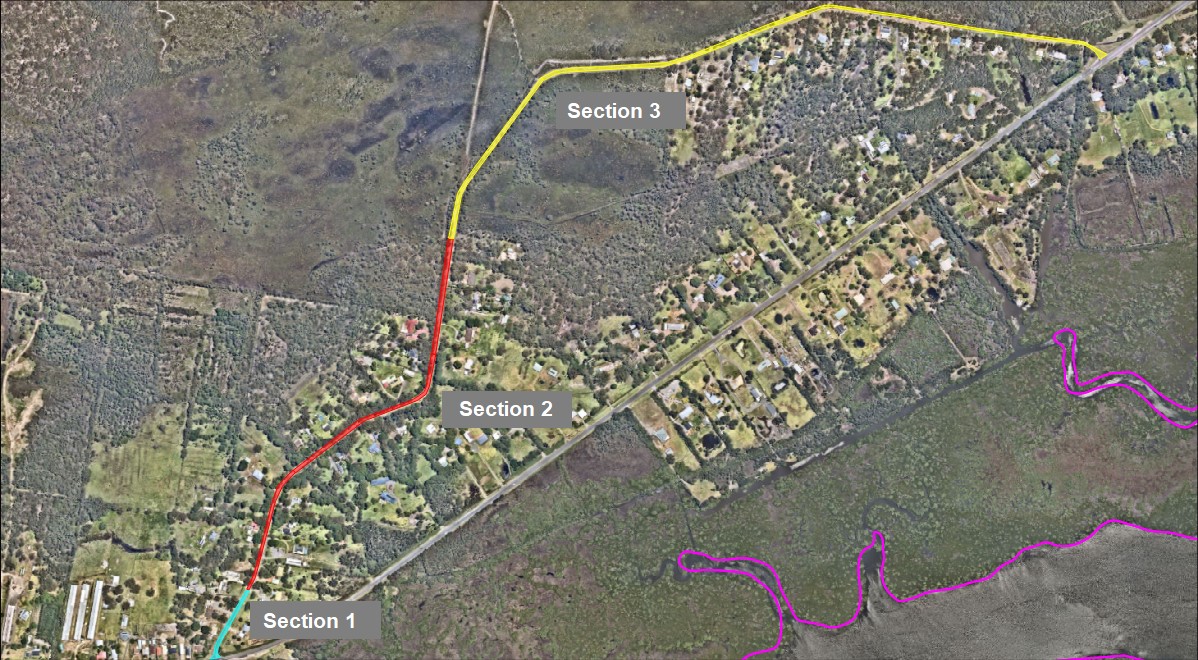 Section 2 works will be funded from the NSW Governments Regional and Local Roads Repair Program.
The heavy patching and reseal is expected to last for 8 to 15 years. Although this isn't a long term solution, it'll help improve the safety and driving conditions of the road for reasonable amount of time. We'll continue to advocate for more funding for the repair and rehabilitation of our roads.