Road closures due to heavy rain
Publish Date 18/03/2021
Last updated: 09 Apr 2021 3:02pm

A number of roads and facilities remain closed after the severe weather event. View road closures on our Disaster Dashboard map and follow us on Facebook for updates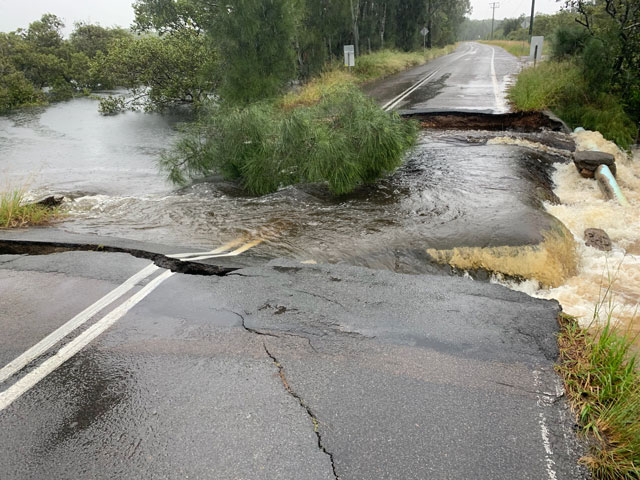 Road closures:
Foreshore Drive, Corlette
Marine Drive, Fingal Bay — near Barry Park
Old Swan Bay Road, Twelve Mile Creek — Medowie Road to Pond Road
Teramby Road, Nelson Bay — one lane closed
Water over the road:
Swan Bay Road, Swan Bay — near number 898
Other closures:
Boat ramps — Fishermans Bay
Tomaree Summit Walk remains closed to all access due to a large landslip following the storm event
Worimi Conservation Lands (including the recreational vehicle area) is temporarily closed to all camping and beach driving.
What to do during a storm or flood:
For assistance call SES on 132 500 or if the situation is life-threatening call 000.
If you need sandbags to protect your home, call SES on 132 500
Stay home and avoid unnecessary travel.
Never drive, ride or walk through flood water.
If outdoors, seek secure shelter away from drains, waterways, trees and power lines.
What to do after a storm or flood: