New café and upgrades on the way for Lakeside Leisure Centre
Publish Date 18/06/2021
Lakeside Leisure Centre will soon be home to a new café, entry area and more spaces to relax as part of a renovation kicking off from Monday 28 June 2021.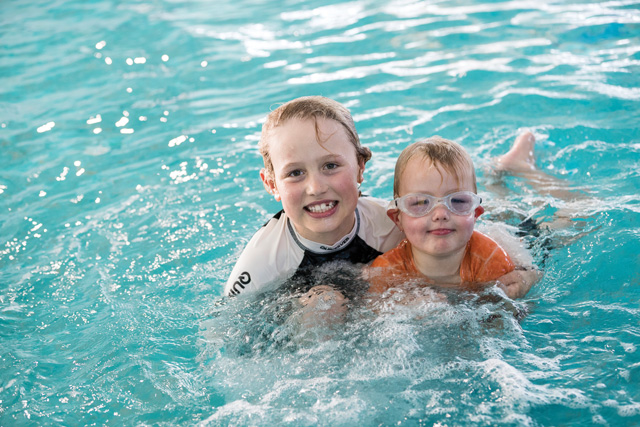 Contract and Services Coordinator Ian Crawford says Port Stephens Council is working in partnership with Belgravia Leisure to deliver the upgrades.
"We normally use the quieter winter months to undertake essential upgrades to our pools but this year there's a lot more to get excited about!
"As part of the refurbishment, we'll create a new café space, a great space to relax both inside and outside as well as an all new entrance to an outdoor area — perfect for those summer days!
"We'll use this time to undertake capital works, which include roof restoration to the indoor pool. Belgravia Leisure will use the time to conduct general cleaning and landscaping," Mr Crawford said.
"For the first stage of these works, Lakeside Leisure Centre will be closed for about 2 weeks from 28 June. The centre will then reopen to the public with some temporary changes to the entry and reception area while construction continues.
Ash Brown from Belgravia Leisure says members will have access to other facilities during the works.
"To support our members, Tomaree Aquatic Centre will be open for our members to use at no additional charge. Otherwise, memberships will be suspended for the closure period.
"We know people love to use our facilities year-round for their health and wellbeing, so we're doing our best to minimise disruption and inconvenience for all users and our members.
"We ask for your patience and understanding over this period as we work to bring you a new-look Lakeside Leisure Centre," Mr Brown said.
Mr Crawford says Lakeside is the first of the 3 Council-owned aquatic centres to undergo renovations.
"We'll also be creating a new café and entry area at Tomaree Aquatic Centre later in the year. There will be more space for people to relax at the café, better outdoor dining and more shady areas to escape the summer sun, which will be a great improvement for our community.
"At Tilligerry Aquatic Centre, we'll be replacing the vinyl pool liner with a new fiberglass lining to reduce leaks and ensure the pool can be used for years to come," he said.
Pool closures:
Lakeside Leisure Centre — closed from 28 June to 11 July inclusive for renovations. From 12 July, our centre will reopen however the reception and café area will be under construction.
Tomaree Aquatic Centre — shut down dates for renovations and regular maintenance will be made available as soon as a contractor is appointed.
Tilligerry Aquatic Centre — closed from 5 July to 30 September for liner replacement.
For more information about Lakeside Leisure Centre, visit lakesidelc.com.au