Completed projects for Karuah
Karuah Progress Association successfully applied for a Vibrant Spaces grant with Port Stephens Council, valued at $6000 to revegetate the Karuah riverbank. Stages 1 and 2 have now been completed with Stage 3 in progress.
This project relates to Actions 1.2, 1.3, 1.5 of the Karuah Place Plan.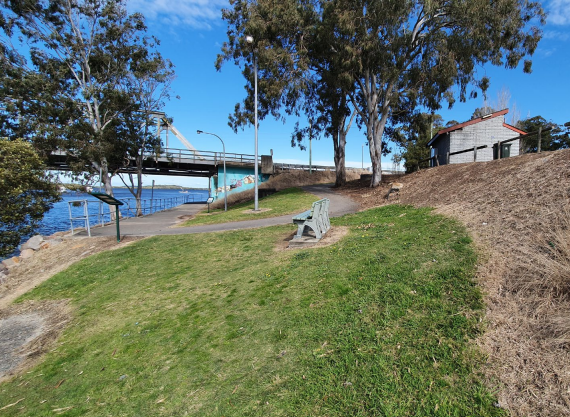 Thank you to those of you who joined us for the launch of the Karuah Place Plan that was held on Sunday 1 May. The event was held at Lionel Morton Oval with close to 200 people visiting throughout the day. Community members enjoyed food truck fare as well as entertainment and face painting for the kids. The adopted place plan was displayed on the wall of the clubhouse and gave people a good opportunity to learn more about the actions outlined in the plan and how they could get involved.
This project relates to Actions 1.2, 2.6 of the Karuah Place Plan.
Council launched the Be Connected digital skills campaign in May 2022 that will run for 12 months across selected areas of the LGA, including Karuah. The program has been funded through an Australian Government Be Connected Network grant and Council are partnering with Youngster.co to deliver the program. Seniors have the opportunity to learn new digital skills, get local tech help, create jobs for local youth and share their wisdom with youngsters. For further information click here.
This project relates to Actions 1.2 of the Karuah Place Plan.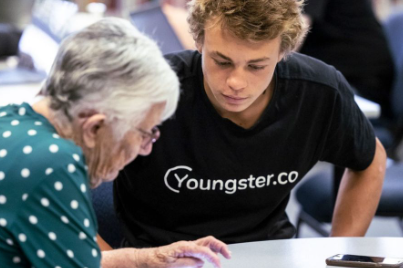 Tourism operators including Big 4, Riverside Motel and Coles Bros. Oysters worked with Port Stephens Council and Destination Port Stephens to further develop the tourism offering in Karuah. Outcomes included development of new tourism itineraries, new editorial content as well as entering the NSW Business awards for tiny tourism town. Whilst we didn't win on this occasion, this collaboration has set up a good foundation for the future. Click here to check out new touring resources
This project relates to Actions 1.2, 1.3, 1.5 of the Karuah Place Plan.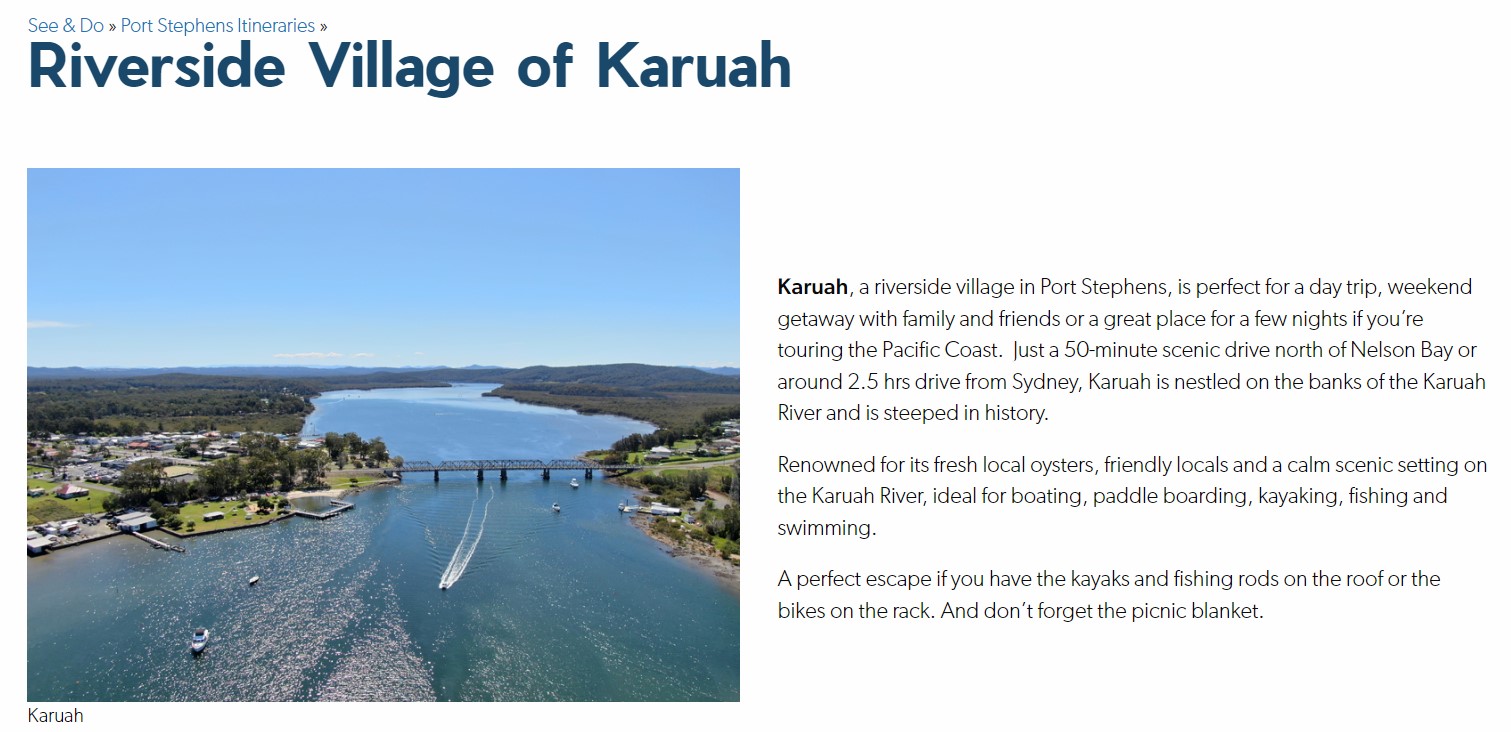 Did you have a chance to check out the fabulous chalk drawing on display outside The Karuah Centre over the June long weekend? Zest International provided a wonderful opportunity to watch the 3D fishing drawing come to life. Visitors and residents also enjoyed a sausage sizzle as well as live music from talented, young person – Rochelle, who lives in Karuah.
This project relates to Actions 1.2, 2.5 of the Karuah Place Plan.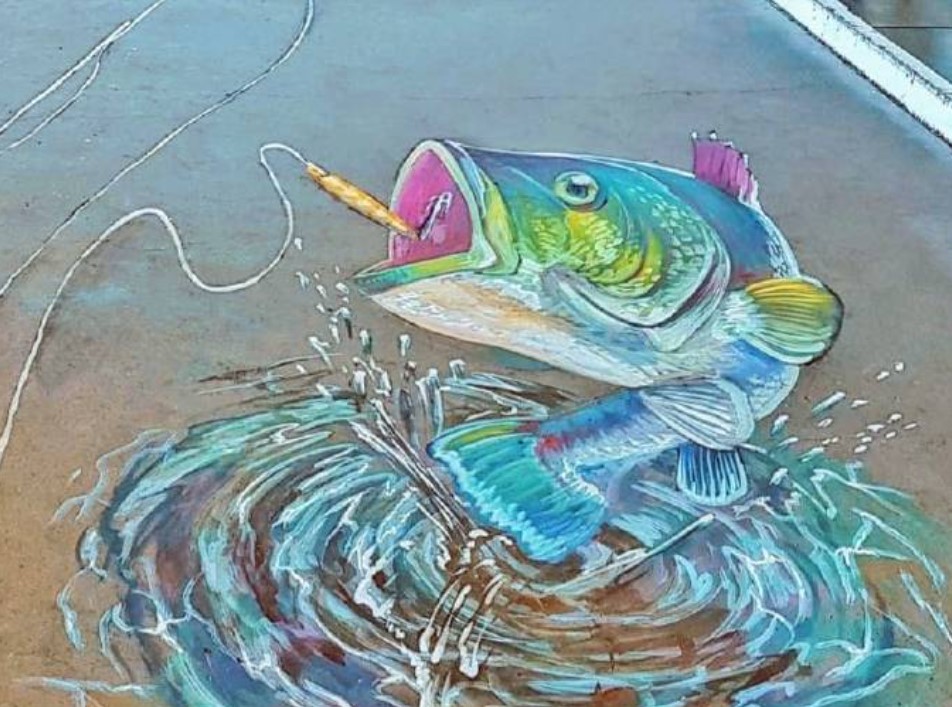 Did you have a chance to meet with Business Advisor; Martin McKenzie from The Business Centre when he was in town on the Wednesday 13 July? The Business Connect program is a great opportunity for business owners and entrepreneurs to talk through ideas, concerns and more with a skilled advisor – all in confidence and for free (up to 60 hours).
If you missed out on this first event and are interested to book some time with an advisor, just call the Business Centre on 4925 7700 and ask to register for the Business Connect program. They can also provide appointments via zoom.