Whale Tails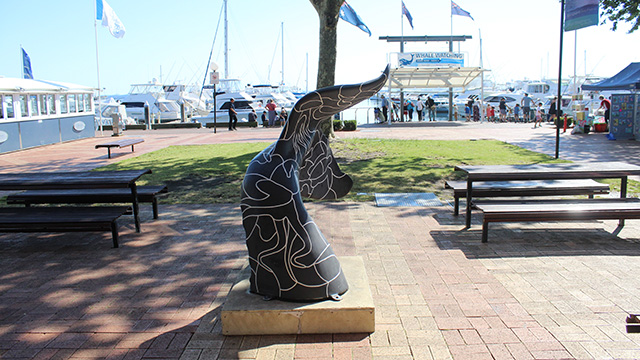 Built by Atlantis Port Stephens, three fibreglass whale tails add vibrancy to the Nelson Bay foreshore at d'Albora Marina.
The whale tails were originally built and installed for Naturefest 2016, but were such a hit that they remain a key part of the marina's open space to this day. Atlantis Port Stephens is a social enterprise located in Salamander Bay, with a goal to promote conservation through education of our wonderful and unique marine life.
Location
There are three whale tail sculptures located at d'Albora Marina in Nelson Bay, along the foreshore.
Contact Port Stephens
Read the Port Stephens Cultural Plan or the Public Art Policy and Guidelines on our Policies page. For more information or to discuss possible public art projects please contact the Community Development and Engagement Team.