Revealed by Time and Tide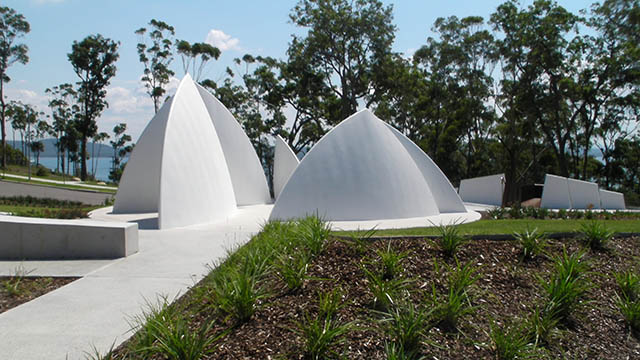 Artist, Braddon Snape, sculpted tonnes of concrete and galvanised metal to create 'Revealed by Time and Tide'. This public art was commissioned for Landcom's Vantage estate in Corlette.
The Mayfield East artist constructed the five large concrete shapes that trigger an array of interpretations including shells, boat sails, fins or bones.
Location
Revealed by Time and Tide can be found in Vantage estate in Corlette on Mooring Avenue (top of the hill).
Contact Port Stephens
Read the Port Stephens Cultural Plan or the Public Art Policy and Guidelines on our Policies page. For more information or to discuss possible public art projects please contact the Community Development and Engagement Team.