Road closures and disruptions
Find out what roads are closed for maintenance in the Port Stephens area.
Project road closures and maintenance
Remediation works in Apex Park, Nelson Bay will commence on 5 December. These works are following the removal of the Nelson Bay Pedestrian Bridge on Victoria Parade.
It is anticipated that this project will finish in mid-December.
The below roads/streets will be impacted to assist with traffic management around the area whilst the works are completed. The eastbound lane of Victoria Parade will be closed from Church Street roundabout.
Victoria Parade
Church Street
Laman Street
Government Road
Standard work hours are expected (7am to 6pm on weekdays and Saturday 10 December from 8am) and we will monitor noise and dust.
To make sure everyone's safe, there will be traffic management controls in place.
Construction of a retaining wall at 59 Soldiers Point Road will mean traffic will be one-lane between the area on Friday 25 November.
A concrete truck will be parked along the road to complete some pours and we're expecting traffic flow to be impacted from 10:30am for approximately 4 hours, depending on the pour times.
Traffic management will be onsite - please drive to the conditions.
A section of road on Six Mile Road between the Pacific Highway and Winston Road will temporarily close from Monday 10 October 2022.
Expected duration of 10 weeks (weather permitting). Access will only be permitted for residents within the road works site. There will be no access to or from the Pacific Highway.
School buses will enter and exit via Newline Road and waste services will operate as normal.
The aim of the project is to improve road user safety by creating a sealed road with improved road alignment and road width.
This project is funded by a combination of Fixing Local Roads (TfNSW) grant and Port Stephens Council contributions.
A small section of Old Swan Bay Road, between Cook Drive and Twelve Mile Creek Trail, is currently closed. A temporary road closure has been in place for some time however Council has now installed metal road closure signs and concrete jersey kerbs to prevent thoroughfare through the affected area. The current closure is for safety reasons and is designed to protect road users from potential future incidents.
Alternative access options are available via Pacific Highway and Swan Bay Road.
Council are currently working with multiple agencies including the NSW Rural Fire Service and Crown Lands in order to upgrade the road and bridge network in this area.
Port Stephens Council is commencing works to upgrade the road infrastructure along Ferodale Rd and Brocklesby Rd to improve safety. These works are funded by the Federal Government's Blackspot Program.
Works are scheduled to commence 28 November 2022.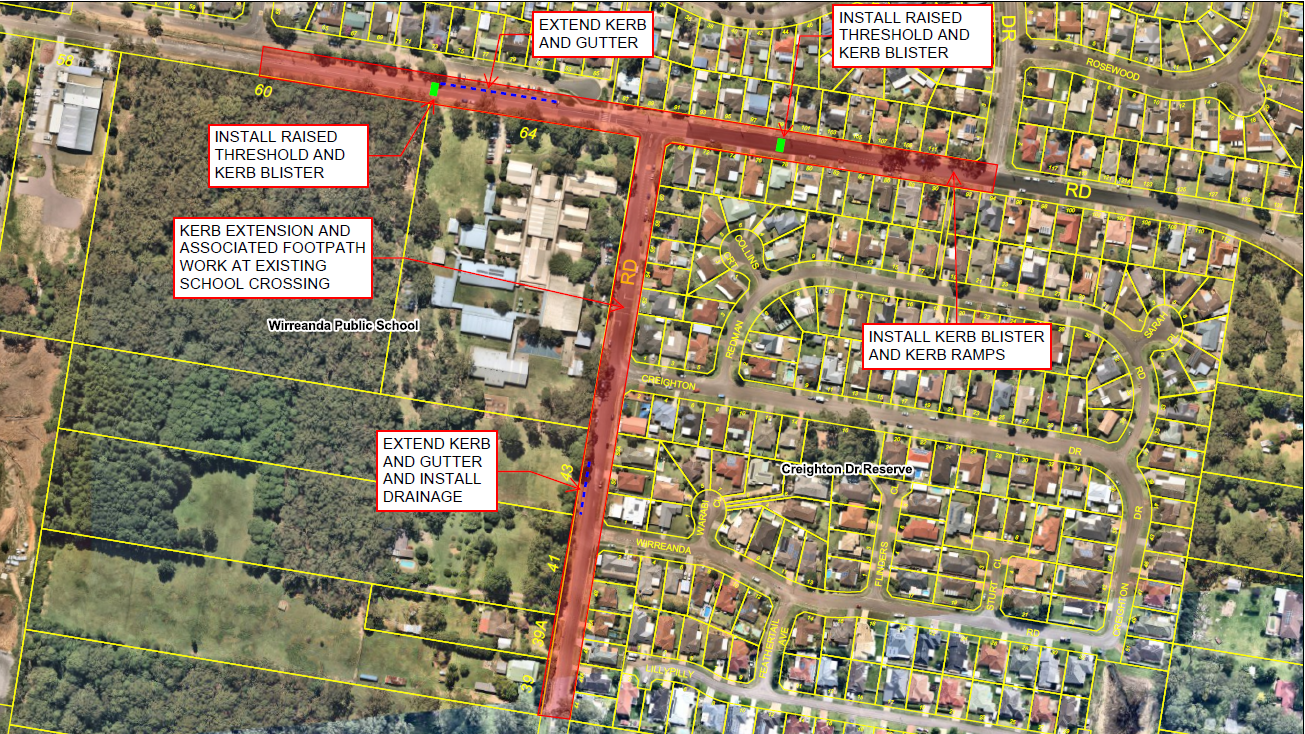 The walkway between Soldiers Point Marina and Soldiers Point boat ramp carpark is closed due to subsidence as a result of the recent wet weather. The walkway will be closed for approximately one month to allow contractors to mobilise and carry out repairs.
The following heavy patching night works will be completed on behalf of TfNSW:
Nelson Bay Road and Frost Road Seg 510 – Sunday 11 December 2022
Tomago Road at Hunter Water Seg 75, through to Mason Road Seg 60 – Monday 12 December and 13 December 2022
Cabbage Tree Road, from Masonite Road Seg 40 to Newcastle Sand Mine Seg 32 – Wednesday 14 December and Thursday 15 December 2022
Road closures on New Years Eve (between 8pm and 9:45pm):
Victoria Parade
Government Road
Yacaaba Street
Shoal Bay Road (between Magnus Street and Victoria Parade only)
Important road works information
For emergency closures, please visit our Disaster Dashboard.
How will night works affect you?
Road works involve the use of noise generating machinery. We make every effort to minimise noise by completing noisier activities earlier in the night and turn off machinery and vehicles when they are not in use.
Traffic changes
There can be temporary traffic changes to make sure that our work zones are safe.
Lane closures and a 40km/h speed limits are in place during work hours which may affect your travel times.
We ask that you please keep to speed limits and follow the direction of any traffic controllers and signs.
Live Traffic
For the latest traffic updates, you can call 132 701, visit Live Traffic NSW or download the Live Traffic NSW App.