Raymond Terrace Art Space
Raymond Terrace Art Space, situated within Raymond Terrace Library, provides a free exhibition space for local artists showcasing varied mediums. The Art Space is managed by Port Stephens Council volunteers and is open to the public during library opening hours.
Contact Art Space
Raymond Terrace Library, 18A Sturgeon St, Raymond Terrace 2324 NSW
Expressions of interest to exhibit should be emailed to Art Space
Current and upcoming exhibitions
27 November 2021 - 27 January 2022
A Brush With Nature by Linda Camac
The artist explores a change of style and medium. Some works are traditional while others veer toward the whimsical. These works are explorations of naive stylism using different artistic textures.
For purchasing contact Linda Camac on 0421 371 903 or email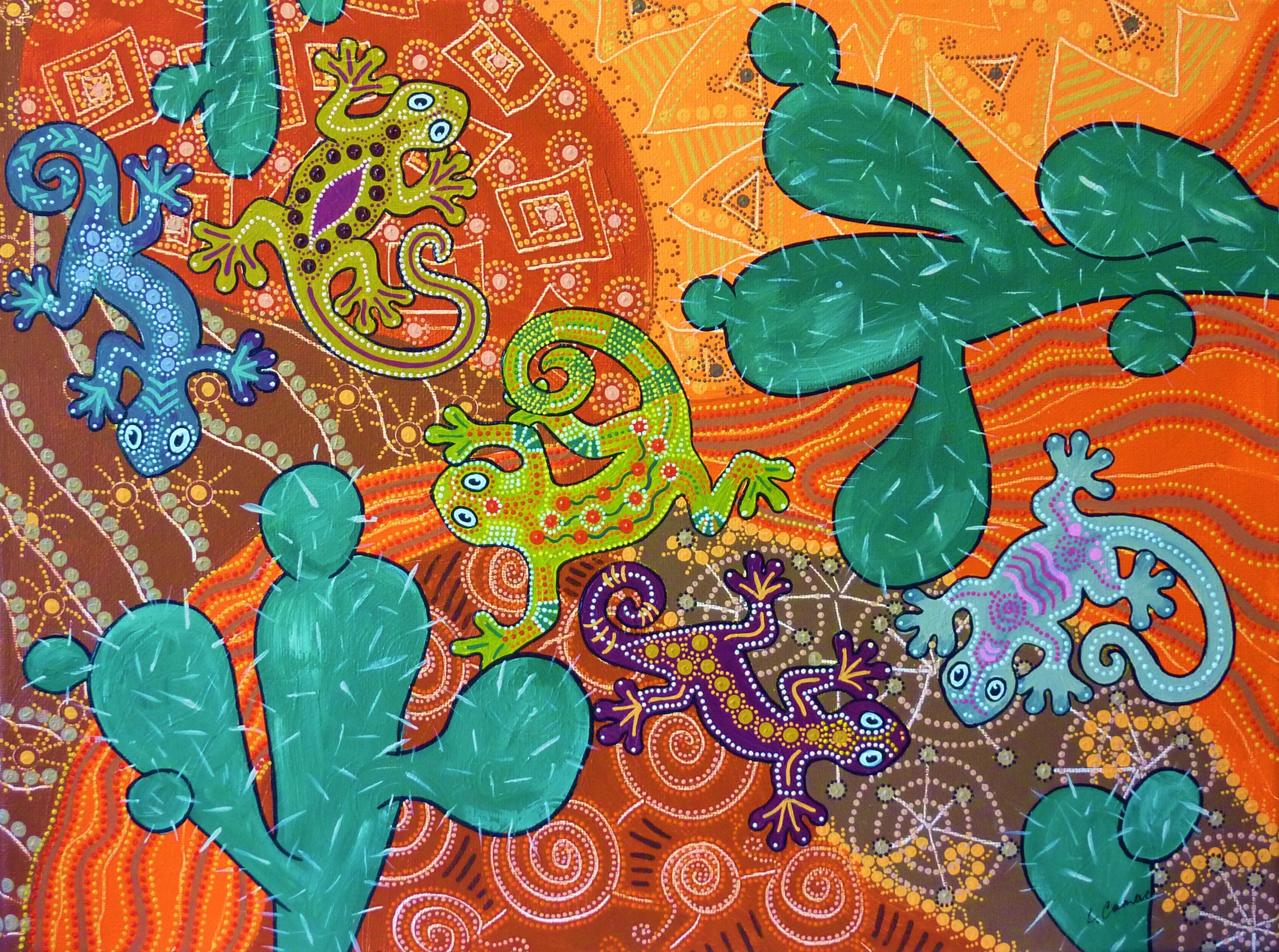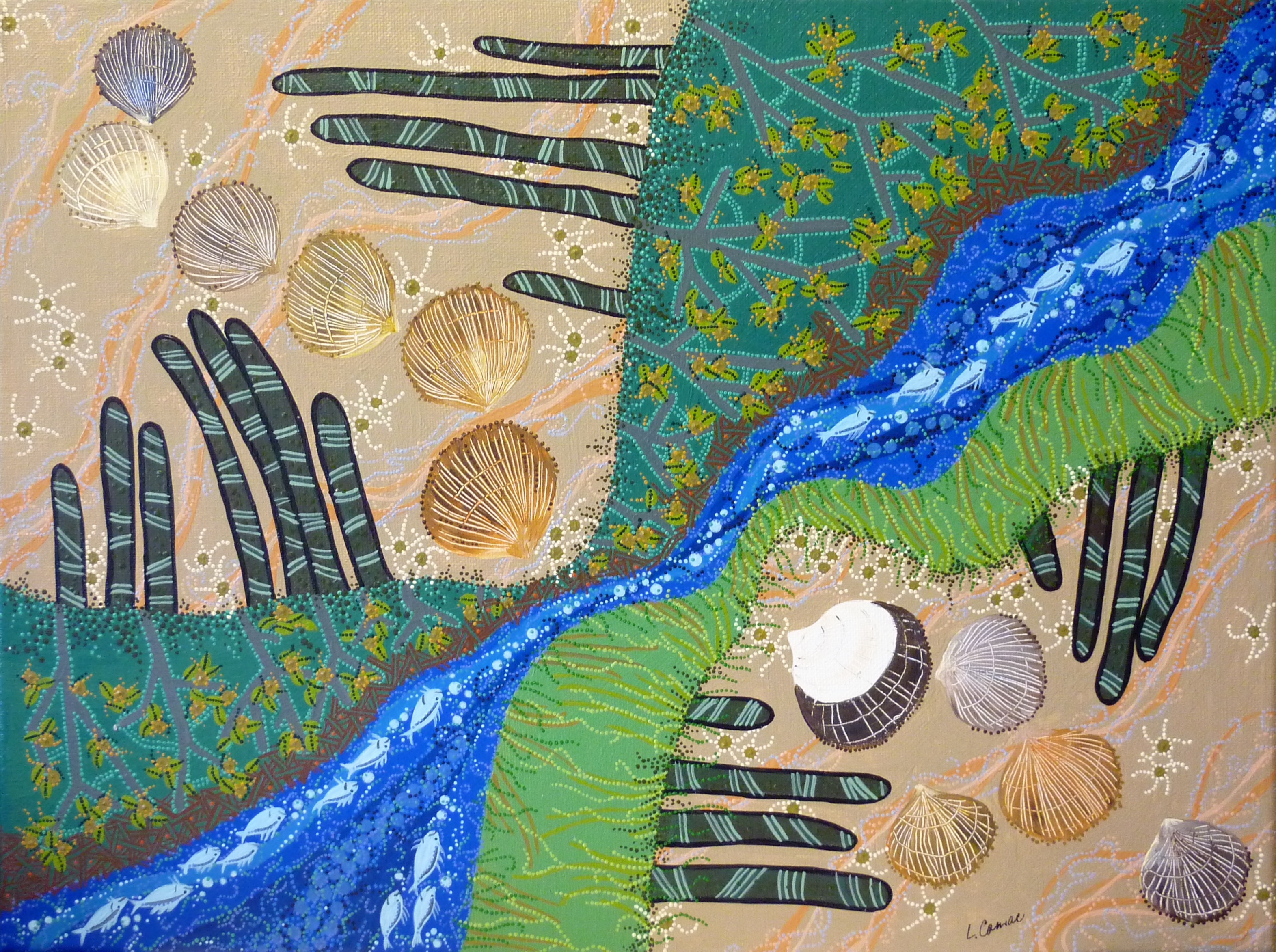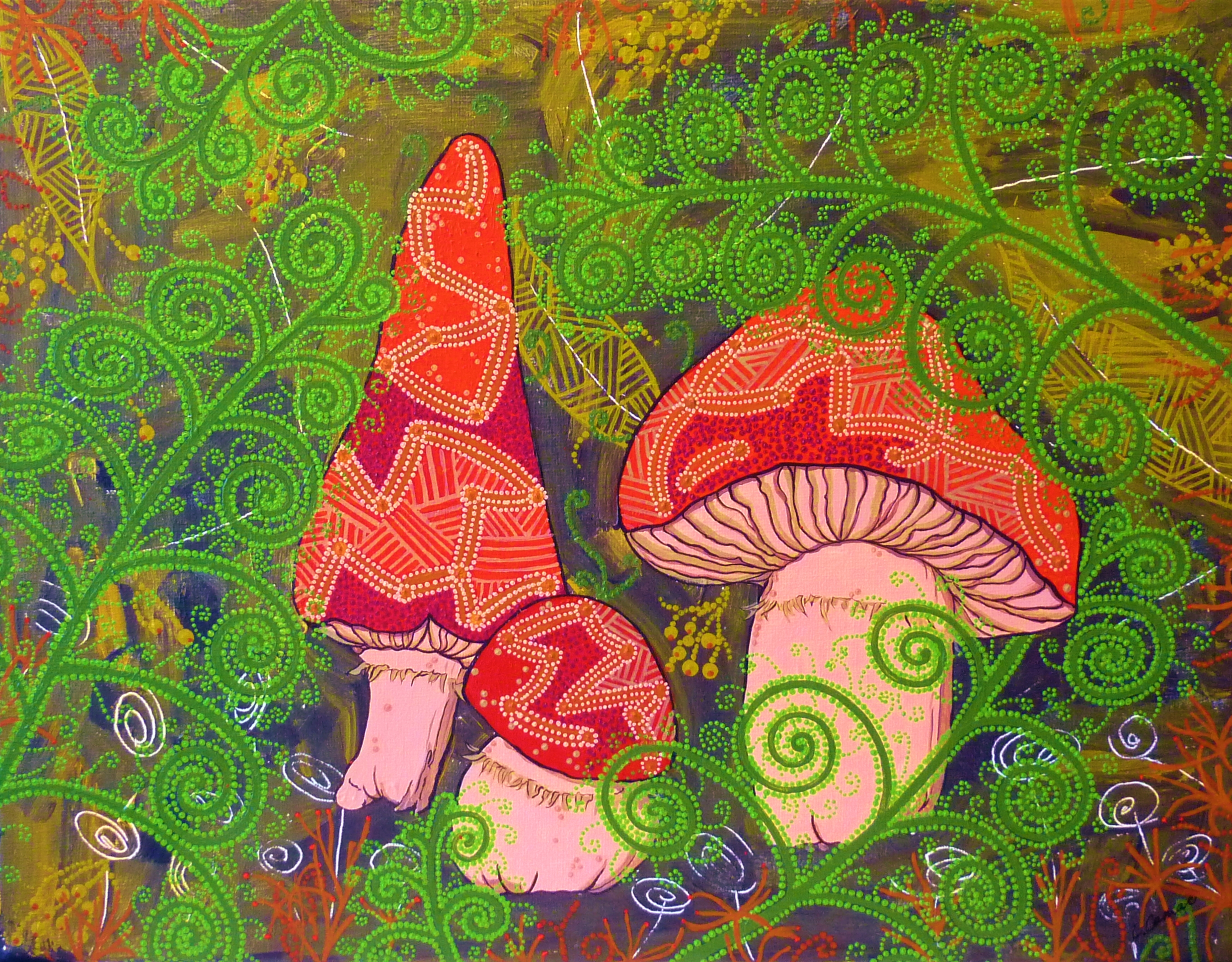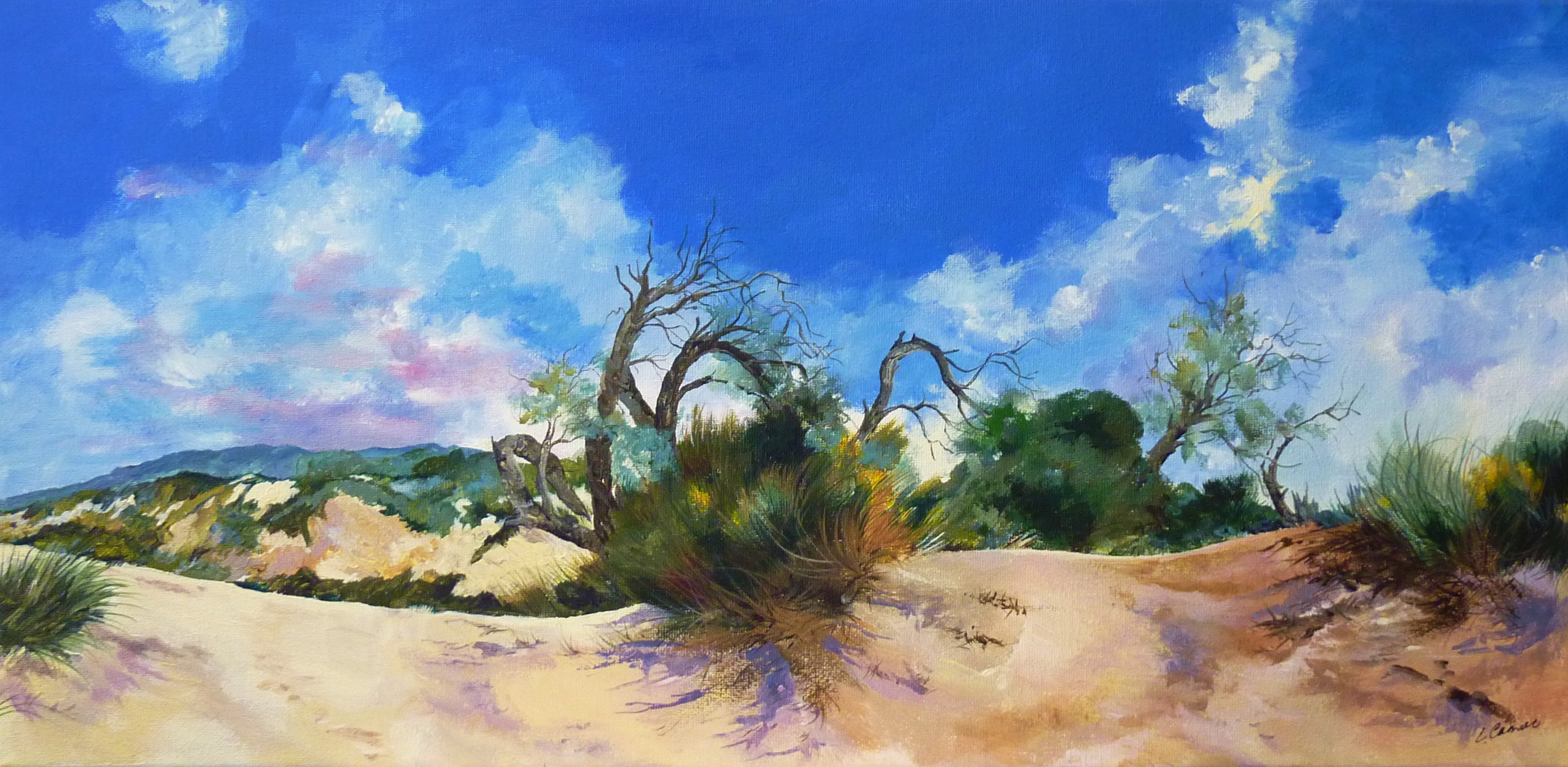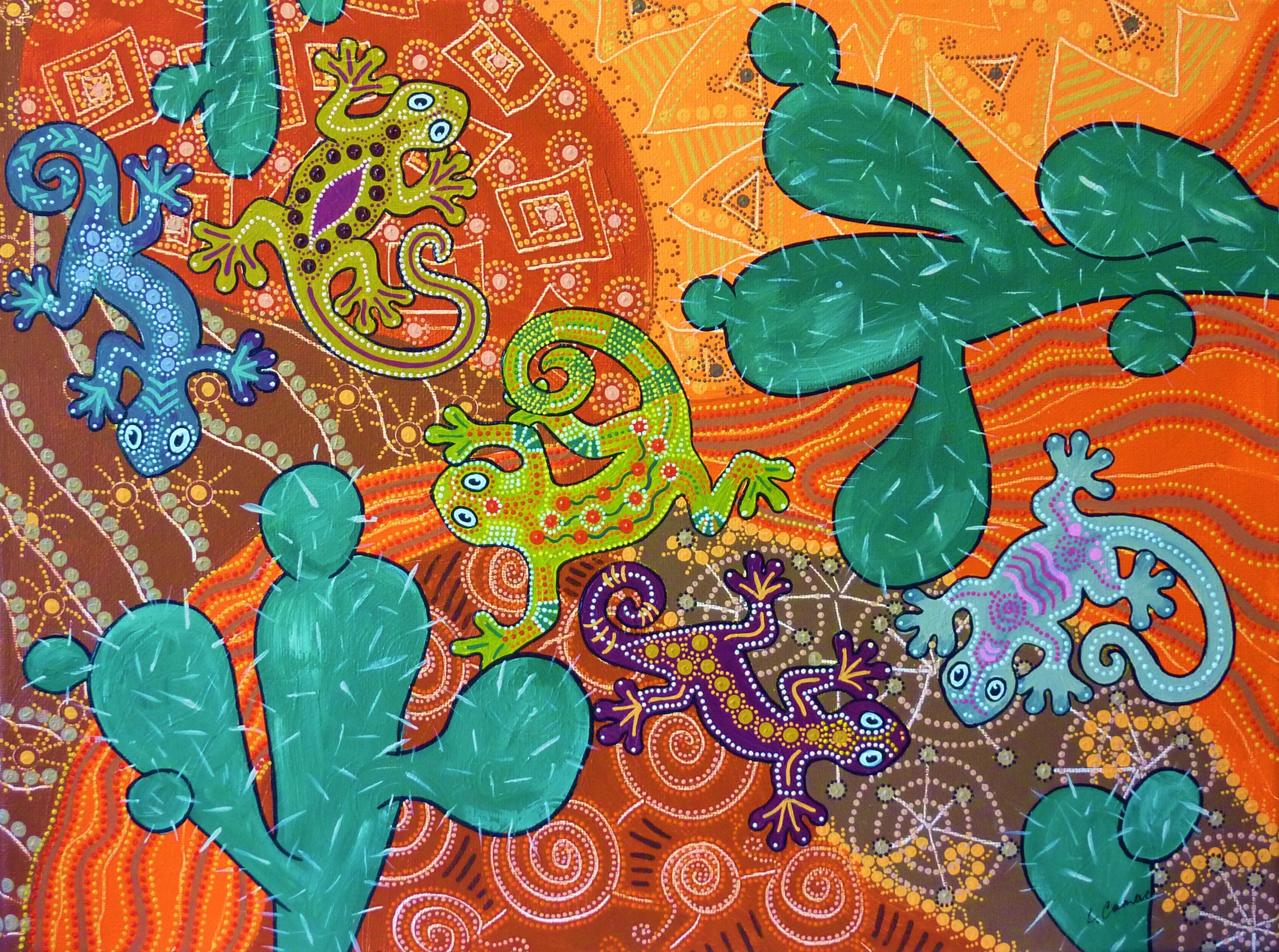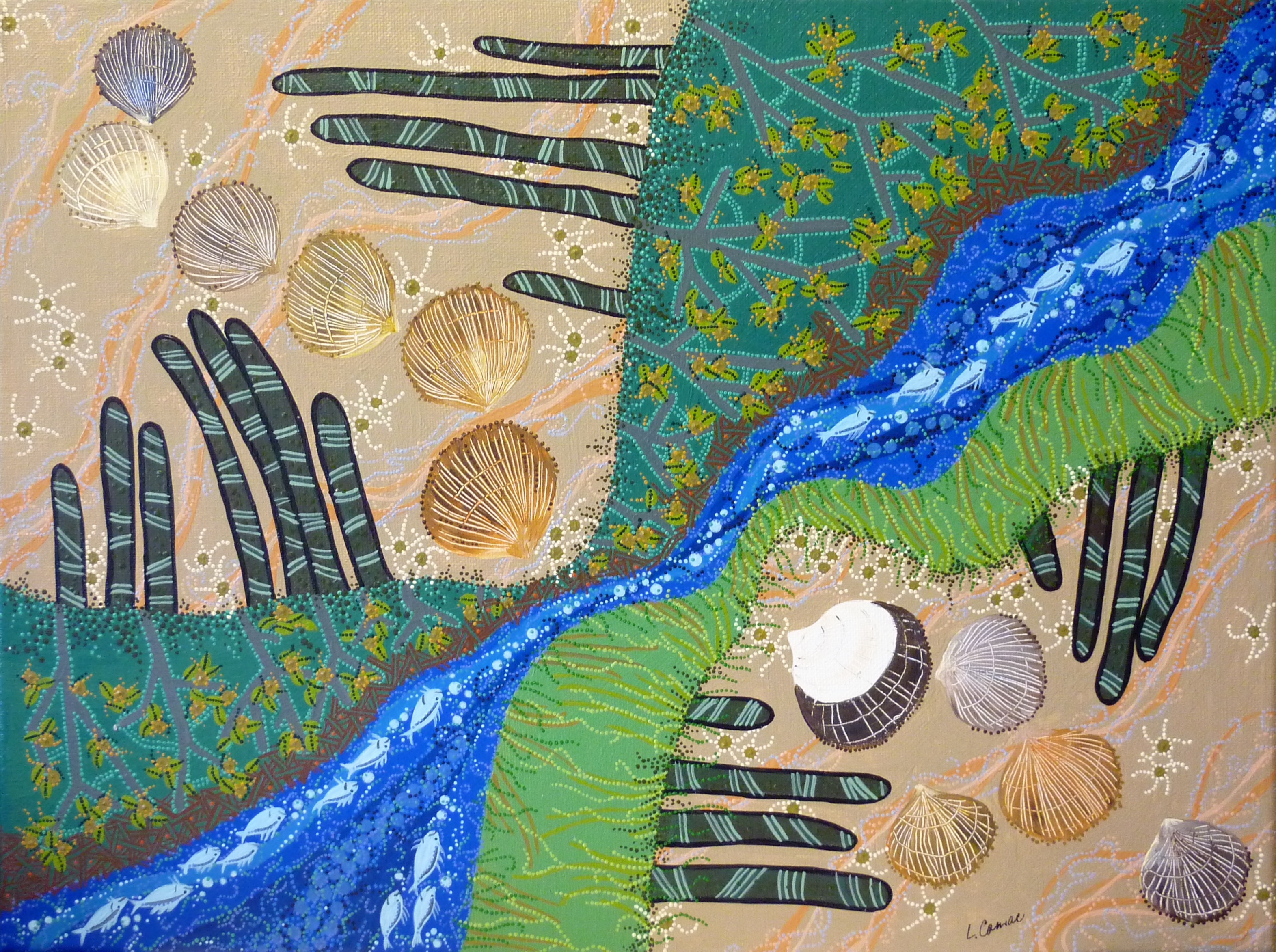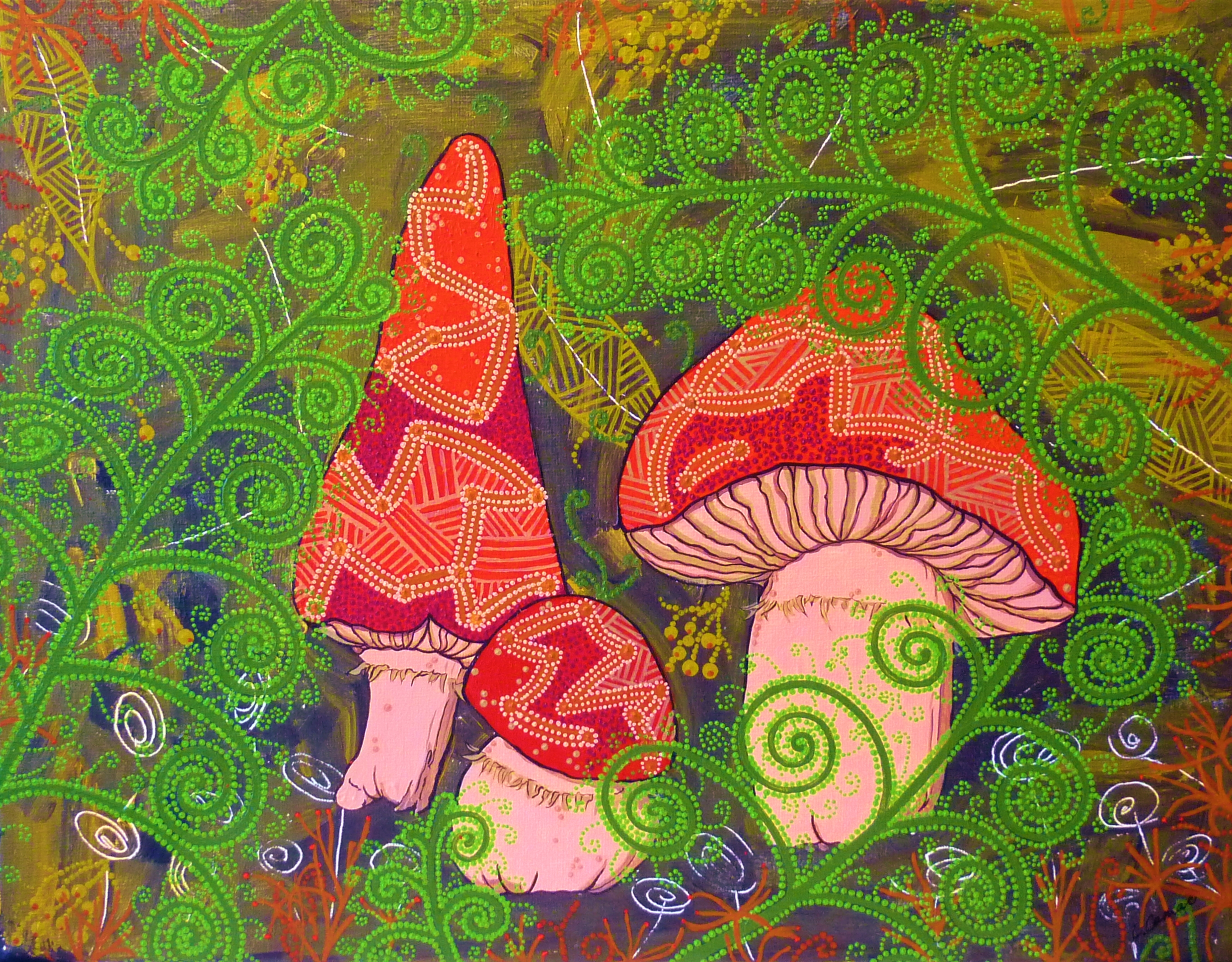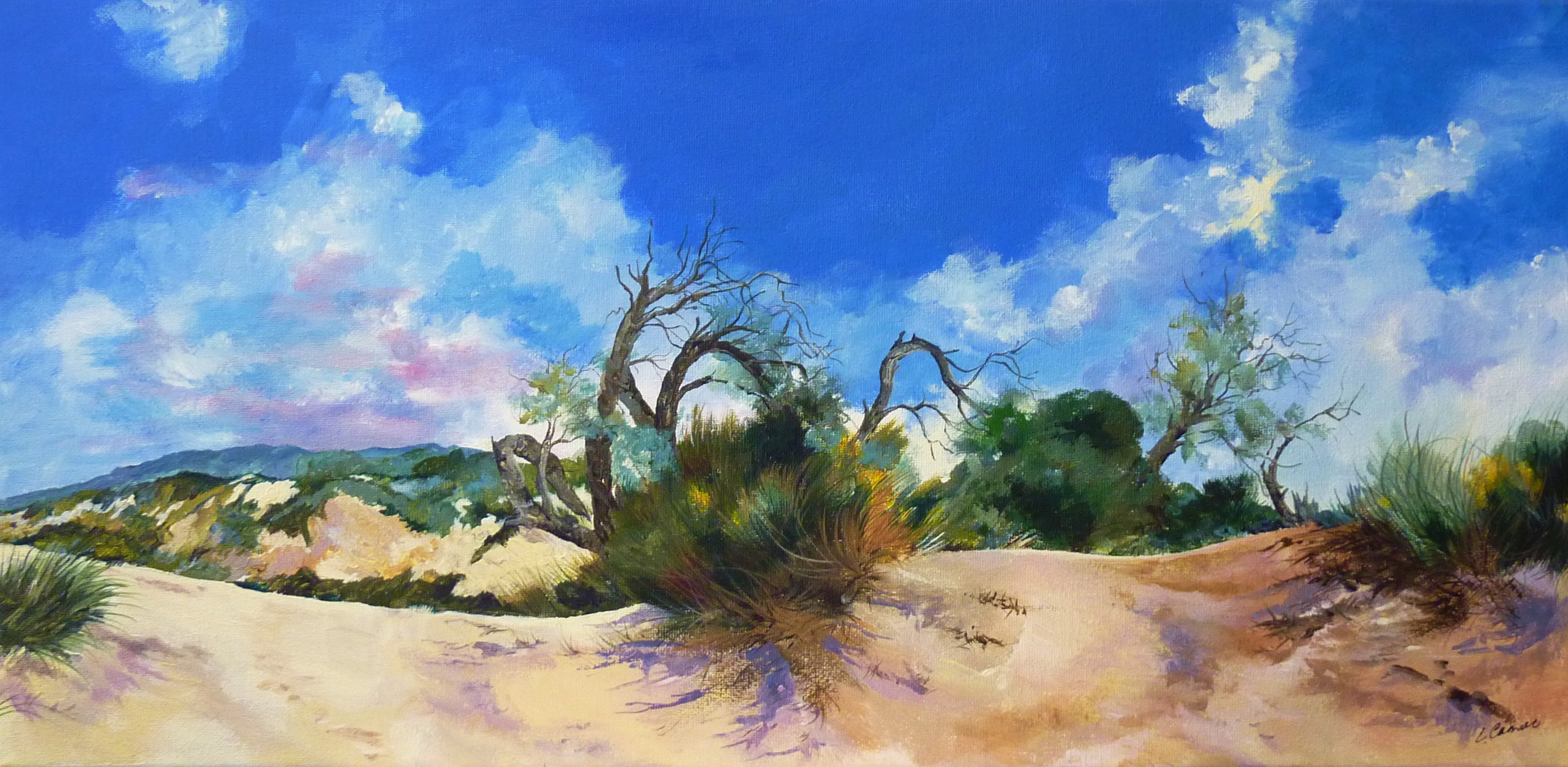 November 2021 - Dogs and Cats and Birds and Fleas by Chrissy McYoung
In celebration of all things isolation, Chrissy has used the 2021 lockdowns to find and share inspiration and joy through her art. Many of the works are a collaboration between Chrissy and her facebook following (Hairy Phish) - with each dog/car
having an owner. The past year has been an exploration in complex illustration, creating a multitude of 'Wheres Wally' style works.
Each work is created digitally and printed on high quality bond paper.
August 2021 - A Piece of Art for Everyone - Sam Zok
With a background in art education, Sam Zok has been painting consistently for 20 years — experimenting with acrylic paint, enjoying exploring the world of fluid art and the 'dirty pour'.
July 2021 — The Works of John — John Darling
John Darling is a former loss adjuster. The nature of his work found him travelling through land ravaged by storms, time and other natural disasters. John didn't see destruction but inspiration. His paintings often reflected the landscapes he so loved.
July 2021 — Evgeniya Hockley
An oil portrait painting of ex-MP Tim Owen, created for Archibald's Portrait Competition 2020 by Evgeniya Hockley. The artwork is in the style of pointillism. Pointillism is the placement of dots of two distinct colours that optically blend to create a third colour. The portrait was completed over a 6 month period.
June 2021 — Between Here and Gone — Linda Camac
A broad range of eclectic subjects - moments in time that fired the artist in me, capturing a small slice of life in our local area
and other areas in the Hunter valley using watercolour, graphite, colour pencil and aquarelle.
May 2021 — Knots of Love, Bree
Knots of Love, Bree, is a small, locally run macrame business born out of a love of fiber arts during 2020. Using natural materials such as cotton, wooden beads, shells and driftwood, taking elements from the world around us and weaving them into unique works of art.
April 2021 — Children's Books Illustrations
An exhibition of illustrations by Ileana Clarke featured in a series of children's books by John 'Stinker' Clarke.
February March 2021 — Tilligerry Art Group
This TAG exhibition showcased local artists with a focus on the local environment.
October 2020 - Slow Down Intersect by Leesa Maree - Temple Lah
An exhibition of works by artist, art therapist and self published author, Leesa Maree — Temple Lah.
September 2020 — Council exhibition
An exhibition of works from Port Stephens Council employees and volunteers.
August 2020 — Natural History Illustration
An exhibition of works from students of Natural History Illustration at the University of Newcastle.
December 2019 to January 2020 — Council Art Collection
An array of artist works from the Port Stephens Council collection.
November 2019 — Small School Exhibition
Celebrating small schools across our region and highlighting the quality of artistic opportunities they offer their students.
Mount Kanwary, Bobs Farm, Martins Creek and Millers Forest Public Schools.
October 2019 — Council Art Collection
Display of some of Port Stephens Council's Art Collection.
September 2019 — Medowie Art Group
A collection of works by passionate local artists of Medowie Art Group. The featured artists work in various mediums, genres and styles.
Margy Hardy is the contact for Medowie Art Group. Contact Margy by email or phone 0434 648 903.
August 2019 — Artists in the Field
An exhibition of works from students of Natural History Illustration at the University of Newcastle.
"The art of Natural History Illustration always starts with observation, field work and research. Through field work, a Natural History Illustrator produces detailed works that seek to accurately describe form and structure, what we actually see, and what story this might tell. The works featured in this exhibition will take you on a journey of discovery and learning in the field. We hope it inspires you to look more closely at the intricacies of nature when on your next walk in your local environment."
July 2019 — Worimi Wild Flowers by Pauline Coxon
Celebrating NAIDOC 2019, Worimi Artist Pauline Coxon presents an exhibition of her favourite Wild Flowers of the area.
"The Wildflowers remind us that we need to take care of the country. We need to have space for the wild to grow"
Pauline Coxon can be contacted on 0468 390 515 or by email or visit her website
June 2019 — FLOW
A group of Hunter artists have gathered together to create works that celebrate FLOW. The flow of light, water, rivers, creativity, glass, ideas. The artists are members of the inclusive art group Inside Out, hosted by Maitland Regional Art Gallery.
For more information contact Karen Carrejo on 0417 770 380 or email
May 2019 — The Belmont 16s Photography Club
This exhibition consists of photographs representative of the club members. The club members are most amateurs. Some of the photographs have won National and International awards.
For more information about this exhibition email Katherine James