Road closures and disruptions
Live Traffic
For the latest traffic updates, you can call 132 701, visit Live Traffic NSW or download the Live Traffic NSW App.
Project road closures and maintenance
The Australian and NSW Governments are funding the 15-kilometre M1 Pacific Motorway extension to Raymond Terrace. Transport has engaged Seymour Whyte Constructions to finalise the design and construct the northern section which bypasses Heatherbrae.
Major construction work will begin in October with the new road expected to open to traffic in 2028. This work will start at several locations along the 5-kilometre northern project corridor with key activities over the coming months including:
removal of vegetation along the project corridor
fencing the project boundary
carrying out additional site investigations
relocation of utilities such as fibre optic, water and electricity services
installation of erosion and sediment controls, sensitive environmental area signs and flagging
start of drainage and earthworks, including hauling of material
building temporary access across Windeyers Creek
building access off the Pacific Highway southbound carriageway between Richardson Road and Masonite Road.
The work will be carried out within standard construction hours between Monday to Friday from 7am to 6pm and Saturdays from 8am to 5pm.
If you would like to provide feedback, or have any questions or complaints about this work, please contact our project team on 1800 094 895 (24 hours), email [email protected] or mail to Locked Bag 2030, Newcastle NSW 2300.
For more information about the project visit nswroads.work/m12rt.
---
Download the latest project update
Download the latest project update from Transport for NSW to see where they're working, what's coming up and potential impacts to the road network.

Transport for NSW will continue to work with the community as the project progresses and provide advance notice of the work.
For the latest traffic updates, call 132 701, visit
livetraffic.com
or check the Live Traffic App.
For full details on traffic changes and how this section of work may affect you view the full Transport for NSW update.
Roadworks on Williamtown Drive will start on 16 November 2023 and are anticipated to be completed in August 2024 (weather dependent).
Williamtown Drive is the access road to Newcastle Airport off Nelson Bay Road at Williamtown, highlighted below.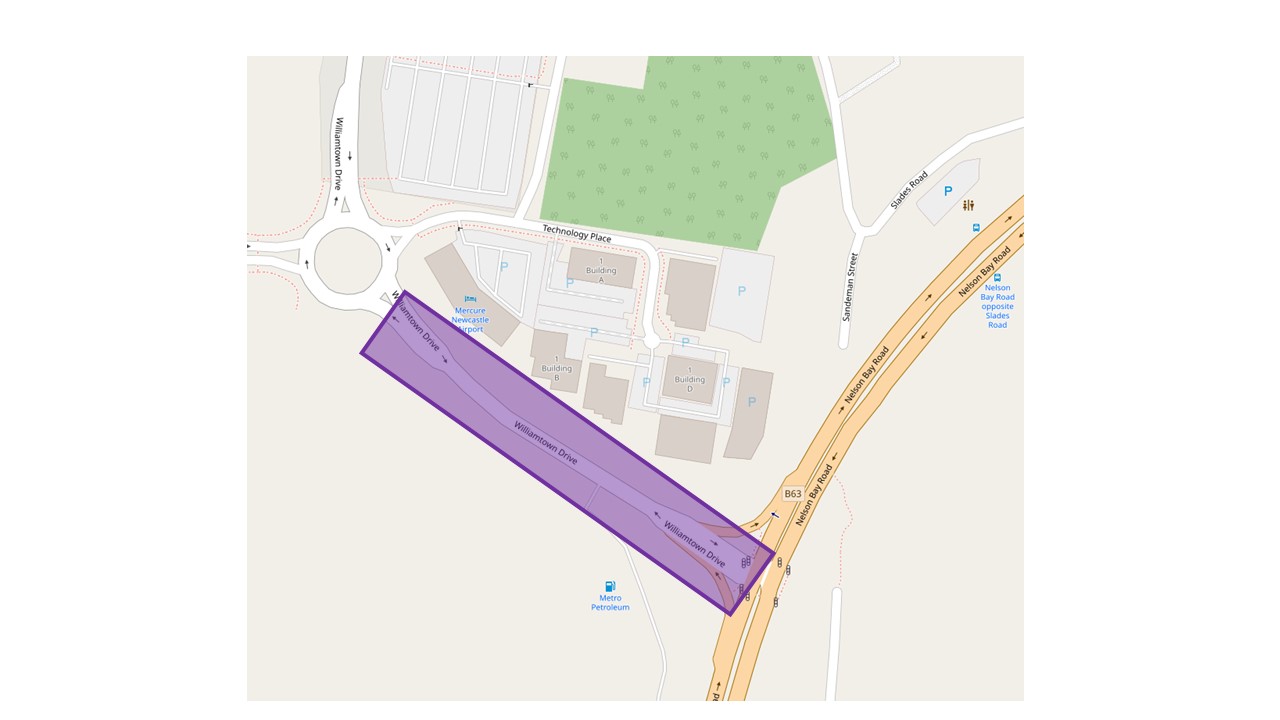 The works are to provide an additional lane northbound from the Airport and will also include associated earthworks, drainage and utility modifications.

Daracon Engineering is contracted to complete the works on behalf of TfNSW and will be on site for both day and night work in order to reduce the impact on the community and Airport passengers.
Please keep to speed limits and follow the directions of traffic controllers and signs.
Port Stephens Council will be undertaking road line marking early tomorrow morning (1 December - weather permitting).
If you're a resident in the area, could you please assist our operations by parking all vehicles away from the street and footpath, and by not using sprinklers or hoses in close proximity to the road between 7am and 5pm on the day.
Access to and from properties may be restricted while works are underway, so please be patient and ask for assistance from site personnel if required.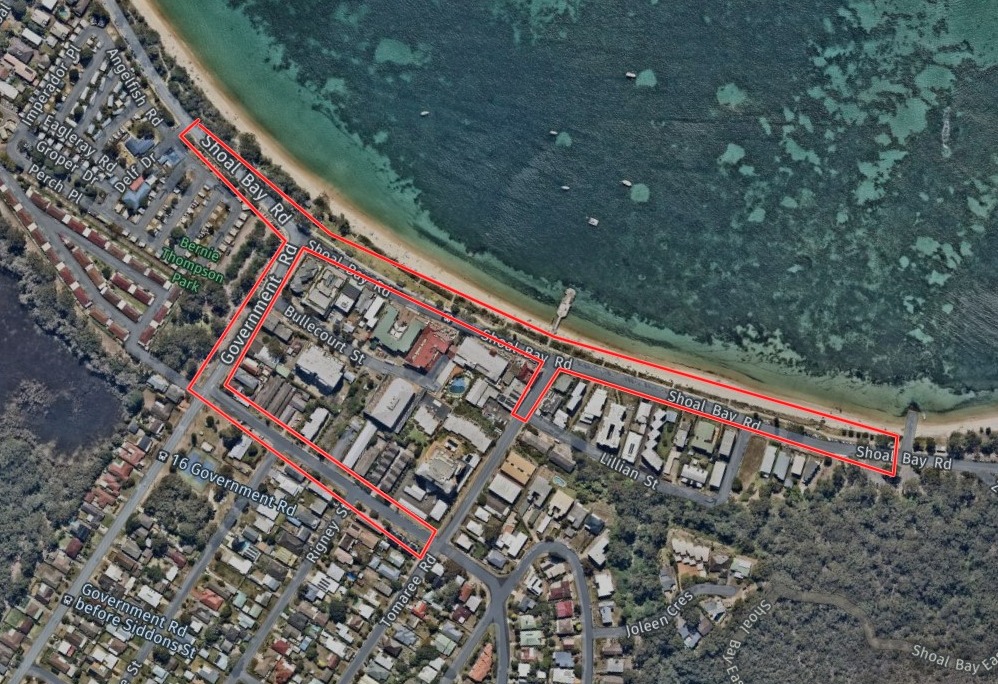 All work will be carried out by qualified personnel who will ensure that the safety of themselves and the public is of the highest priority.
Authorised traffic controllers will manage the site during the work and warning signs will be left in place until the site condition is safe.
Download:
Port Stephens Council will be completing the below road maintenance works on some roads around the LGA (weather permitting).
For larger ongoing projects please see our, dedicated Upcoming projects page.
Regional and Local Road Repair Program, Transport for NSW funded repairs
Clarence Town Road from (between Woodville and Brandy Hill Intersection) - 4 to 8 December
Newline Road, Raymond Terrace (towards Six Mile Road intersection) - 4 and 5 December
Sealing of both the above projects is scheduled for 7 and 8 December
Works will be completed between the hours of 7am to 5pm. These works could be disruptive and subject to favourable weather.
Please keep to speed limits and follow the direction of traffic controllers and signs.
For emergency closures, please visit our Disaster Dashboard.
How will night works affect you?
Road works involve the use of noise generating machinery. We make every effort to minimise noise by completing noisier activities earlier in the night and turn off machinery and vehicles when they are not in use.
Traffic changes
There can be temporary traffic changes to make sure that our work zones are safe. Lane closures and a 40km/h speed limits are in place during work hours which may affect your travel times. We ask that you please keep to speed limits and follow the direction of any traffic controllers and signs.