Port Stephens Local Housing Strategy
Council is preparing a Local Housing Strategy to provide the strategic direction for future housing throughout Port Stephens. This strategy will be driven by the following outcomes:
Ensuring suitable land supply in appropriate locations
Improving housing affordability
Increasing the diversity of housing choice
Facilitating liveable communities
The strategy will seek to encourage additional housing in key locations that are well connected to employment, education, open spaces, transport and services. Additional greenfield and rural residential development will also be facilitated in key locations. The outcomes of the Local Housing Strategy will improve housing affordability and support liveable communities that realise the Port Stephens vision 'A great lifestyle in a treasured environment'.
Consultation
The development of the Local Housing Strategy utilises consultation and submissions received during the development of the Port Stephens Community Strategy Plan 2018 - 2028.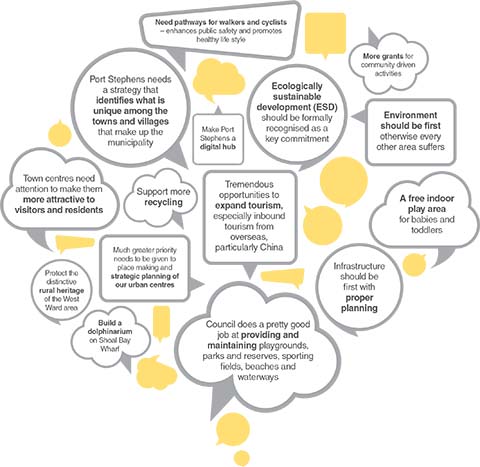 Further consultation with the community on a draft Local Housing Strategy is expected to take place towards the end of 2019.
Evidence
Council has been gathering data and information to underpin the development of the Local Housing Strategy. Establishing the evidence-base enables the identification of where housing supply is adequate and where gaps will need to be addressed by delivering new housing or housing of a specific type.
The first report to form part of the evidence-base has been prepared by Remplan on behalf of Council. The draft Demographic and Housing Overview Report analyses demographic trends and housing demand to make recommendations related to housing supply in Port Stephens.
Background
The Local Housing Strategy is named as a key project in the Port Stephens Council Delivery Program and Operational Plans 2018-2021 and also delivers on Action 19.1 in the Greater Newcastle Metropolitan Plan 2036. Endorsement of the Local Housing Strategy will be sought form the NSW Department of Planning and Environment to streamline the preparation of local plans to zone land for residential and rural residential uses.
Preparation of the Local Housing Strategy includes partial review of the Port Stephens Planning Strategy and, when adopted, the Strategy will prevail to the extent of any inconsistency with the Port Stephens Planning Strategy.
The NSW Department of Planning and Environment has provided Councils a Local Housing Strategy Guideline and Template to assist councils preparing Local Housing Strategies.
Contact
Strategic Planning Unit
Phone: (02) 4988 0326
Email: landusesubmissions@portstephens.nsw.gov.au