Australia Day 2019 - Riverside Park, Raymond Terrace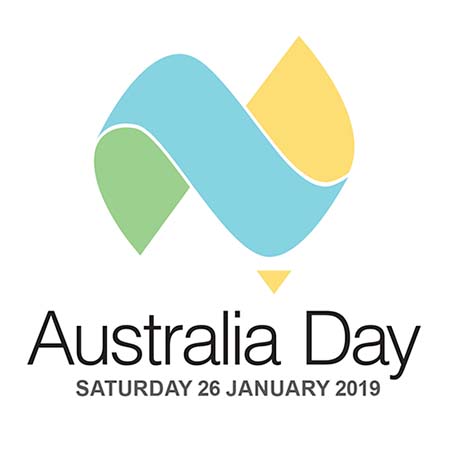 Saturday 26/01/2019
8.00AM - 2.30PM
Address: Riverside Park, Raymond Terrace
Cost: Free
Join the family friendly Australia Day celebrations at Riverside Park in Raymond Terrace on 26 January 2019!
The traditional Great Aussie Breakfast will kick-start the day at 8am at Riverside Park. This free brekkie has generously been sponsored by the Raymond Terrace Bowling Club.
Formal presentations and the Australia Day Civic Ceremony will commence on The Mutual Stage at 9am followed by entertainment, family fun amusements, the speedboat demonstration from the Aquatic Club of Raymond Terrace, a RAAF flyover and much more!
Australia day goers can visit the Ability Links NSW Event Tent. The Event Tent is designed to be used at public events to provide a safe and supportive space for people to retreat to when they need some time away from the noise and busyness of events. The tent contains smaller tents or 'sensory tents' with tools designed for children, particularly those who have sensory processing disorders and/or Autism Spectrum Disorder.
PLAN YOUR DAY
8AM

Men's Shed Band on The Mutual Stage. ParkRun Anniversary begins
8.30AM
FREE Great Aussie Breakfast*Sponsored by Raymond Terrace Bowling Club served by Lions and Rotary Clubs of Raymond Terrace
Markets and amusements open
9AM
Formal presentations commence on The Mutual Stage
Welcome to Country
Flag Raising and National Anthem
Address by Australia Day Ambassador
Citizenship Ceremonies
Port Stephens Annual Awards 2018
10.00AM
Men's Shed Band on The Mutual Stage.
Lamingtons at the Rotunda (until stocks last)
11AM
Speedboat demonstrations
by Aquatic Club of Raymond Terrace
12PM
Jumpin Jukebox Band
2.30PM
Event finishes
OTHER EVENTS THROUGHOUT THE DAY INCLUDE:
Action packed speedboat demonstration by Aquatic Club of Raymond Terrace
RAAF flypast
Ability Links NSW Event Tent
Market stalls and community groups
Jumping castles and face painting
Road crash display by the SES
Live music on The Mutual Stage
Meet Hamish the Llama and pony rides
Balloon art and laughing clowns
Displays, music and bursts of culture
from local Indigenous groups
Disclaimer
Council has no control over the content of material accessible on any site cross-referenced and makes no representations about the accuracy of information contained on those websites. Council is not liable for the content on those websites. It is accordingly the responsibility of the internet user to make their own decisions about the relevance or accuracy, currency and reliability of the information found on those sites..
In addition, Council does not necessarily endorse or support the views, opinions, standards or information expressed at the linked sites. They have been included as information sources only.