One City, One Book. The Birdman's Wife by Melissa Ashley.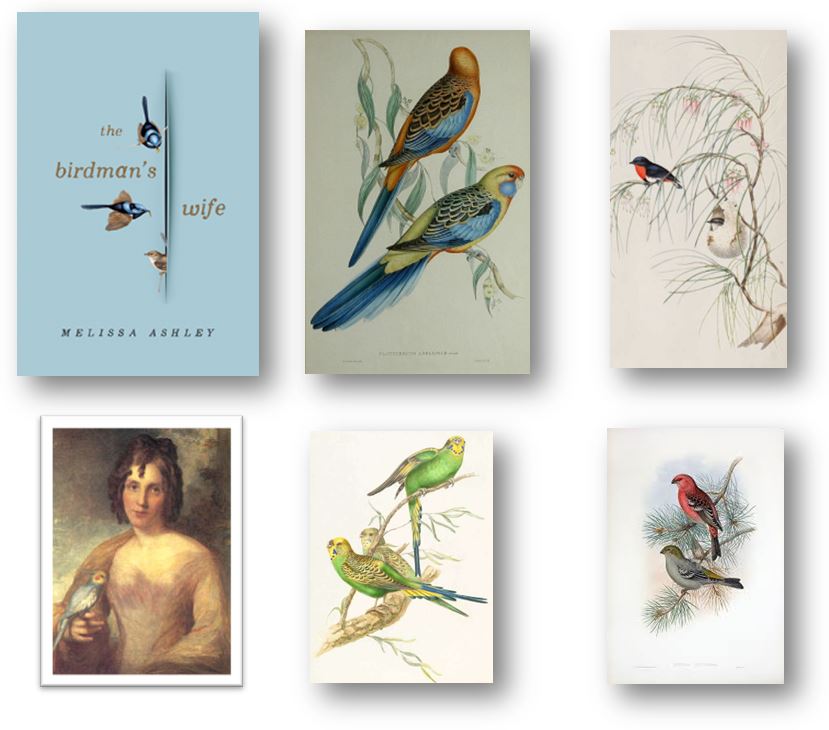 Wednesday 14/02/2018
6.00PM - 8.30PM
Venue: Conservatorium of Music
Address: Auckland Street Newcastle
Cost: $8.00
Booking Details: Contact Raymond Terrace Library on 4988 0111 or Tomaree Library on 4988 0670 for further details.
"A woman overshadowed by history steps back into the light…."
Newcastle and Port Stephens libraries are excited to announce The Birdman's Wife by Melissa Ashley as our One City, One Book summer read. This captivating novel tells the story of Elizabeth Gould: artist, wife, mother and friend.
On Wednesday 14 February, join the Big Book Club for a panel discussion led by the author Melissa Ashley. Presented in partnership with the University of Newcastle School of Creative Industries, this promises to be a very special evening.
Arrive 6pm for a 6:30pm start.
You can book your place direct through Newcastle Region Library, or contact Raymond Terrace or Tomaree Library and join us on our FREE bus.
Yes, Port Stephens Library is providing a free bus to the event leaving from both Tomaree and Raymond Terrace Library. Seats will be limited, so it is essential that you contact the library to book your seat.
You can borrow a copy of The Birdman's Wife from the library, download a copy from the library's eBook collection or listen to the audio book.
Newcastle Library is privileged to hold one of Australia's largest collections of Gould's books, courtesy of the Pope Collection. Elizabeth's talent as an artist and natural history illustrator can be seen in Gould's Birds of Australia, which will be on display at Newcastle Library during January.
Disclaimer
Council has no control over the content of material accessible on any site cross-referenced and makes no representations about the accuracy of information contained on those websites. Council is not liable for the content on those websites. It is accordingly the responsibility of the internet user to make their own decisions about the relevance or accuracy, currency and reliability of the information found on those sites..
In addition, Council does not necessarily endorse or support the views, opinions, standards or information expressed at the linked sites. They have been included as information sources only.