Scavengers flock to Robinson Reserve for inaugural seaside clean up
Publish Date 17/04/2019
Saturday's sunshine welcomed many locals and visitors to Robinson Reserve for the first ever Seaside Scavenge to be held in Port Stephens.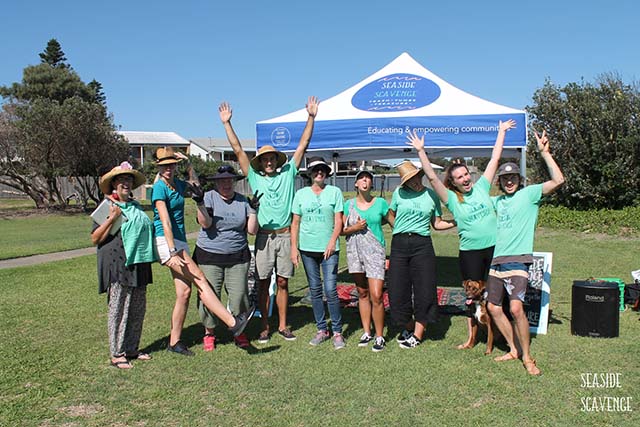 Participants traded trash for treasure in a waterway clean-up event where the litter collected became the currency to purchase quality pre-loved clothes, books and other goods donated by the local community in a unique pop-up market.

A total of 146 kilos of rubbish was removed on the day – including more than 80 kilos of waste and 60 kilos of recycling directly from Birubi Beach. Participants were offered a wide selection of vintage goods, with nearly 300 kilos of donations collected in the lead up across Port Stephens.
Officially opened by Port Stephens Deputy Mayor Sarah Smith, the scavenge was a first for the Port:
'We're very proud to support this event and have the opportunity to do our bit for the environment.
'We're so lucky to live in this beautiful place and we need to be responsible for what we leave behind when we come the beach.
'It's time to take action and raise awareness about the impact that plastic has in our waterways and marine life, so we can all contribute to a better Port Stephens for future generations.'
Port Stephens Council made the decision to fund the event as part of its commitment to waste minimisation.
For more information on reducing single use plastics visit http://www.portstephens.nsw.gov.au/waste.