PSC wins Premier's Award for making housing more affordable
Publish Date 02/11/2017
Port Stephens Council has taken out the prestigious 2017 NSW Premier's Award for 'Making Housing More Affordable', recognising its work to reduce red tape for housing approvals.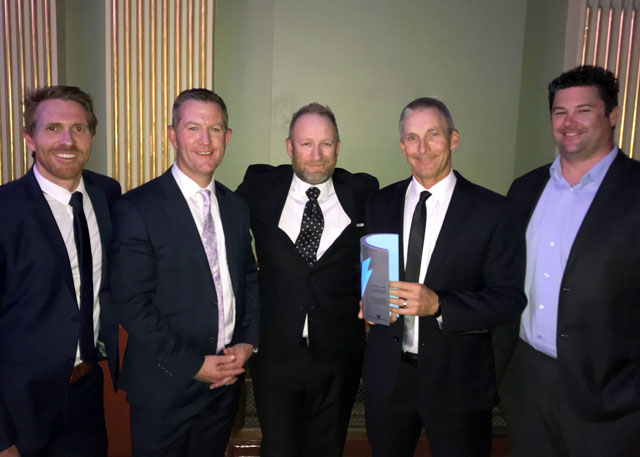 The Premier's Awards for Public Service recognise excellence in the delivery of public services to the NSW community by the public sector, not-for-profit organisations and private businesses.
Mike McIntosh, Council's Development Services Group Manager, says it's an honour to be recognised amongst an extremely competitive group of finalists.
"Port Stephens Council is focused on facilitating the right kind of investment in our community, so this prestigious award is an endorsement of our innovative approach and shows that we're leading the state in this space," Mr McIntosh said.
"I'm incredibly proud of the team, who have worked hard to make vast improvements to the development approval process here at Council, resulting in increased housing supply for Port Stephens," he added.
Mr McIntosh says that reduced development approval times have led to positive outcomes for the entire community.
"Our housing approval times are now less than half of the state average of 40 days, meaning it's easier for people to find or build homes to suit their lifestyle here in Port Stephens," Mr McIntosh said.
"Our quick turnaround also saves real money for our residents – we estimate the savings to be around $2,000 per application, meaning each year we're saving our residents around $2 million.
"By increasing housing supply in suitable areas, Council has been able to create a balanced approach to development and make sure that Port Stephens remains a desirable place for people come and build their lives," he added.
The 2017 NSW Premier's Awards took place at a ceremony in Sydney last night.