No space for weeds in Port Stephens
Publish Date 02/06/2021
Port Stephens is known for its incredible natural beauty and to keep it that way, Council is raising awareness about protecting the local environment from weeds.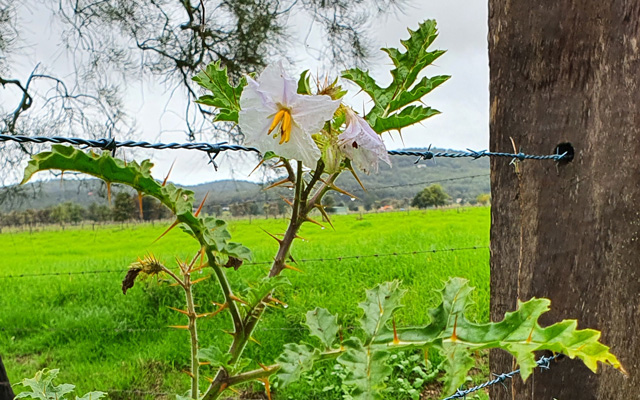 Natural Resources team leader Jordan Skinner says there's no space for weeds in Port Stephens.
"The 'No Space for Weeds' campaign is all about raising awareness of the significant impact that weeds can have on our environment, our native flora and fauna, and our farmers.
"Many of the things that make Port Stephens so special — our incredible waterways, native bushland and unique koalas — are all at risk from the impact of weeds.
"Thanks to the NSW Department of Primary Industries, we've localised the 'No Space for Weeds' campaign to help Port Stephens residents understand the impact of weeds on our environment.
"We're asking people to be on the lookout for weeds and to learn how to manage them on your property. Head to portstephens.nsw.gov.au/weeds to find out more about our priority weeds in Port Stephens and how you can help."
Mr Skinner says Council is currently on high alert for a new weed in the west of Port Stephens called Sticky nightshade or Solanum sisymbriifolium.
"This is an invasive species native to South America with the potential to compete with crops and pasture in farmland. It has sharp prickles that can injure people, pets, livestock and native animals.
"Sticky nightshade seeds are easily spread by birds, foxes and water but it can also spread by moving contaminated soil and earth moving equipment.
"We've spotted Sticky nightshade at properties along the Williams, Paterson and Hunter rivers, so we're asking people in those areas to keep a look out and let us know if they spot this new invasive species," he said.
For more information about Sticky nightshade, visit DPI's website.
See our Priority Weeds page for more information about weeds in Port Stephens or contact our Invasive Species team on 4988 0392.