Kathy Rimmer announced as Port's Australia Day Ambassador
Publish Date 10/01/2019
Prominent local community member and businesswoman Kathryn Rimmer has been announced as Port Stephens' Australia Day Ambassador for 2019.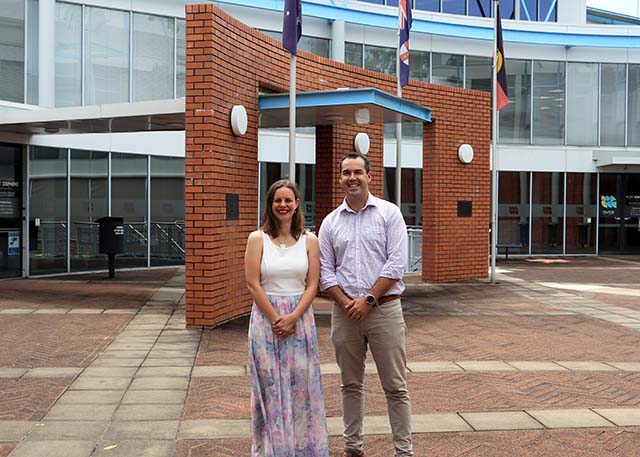 Kathryn Rimmer is a business coach and mother of two, as well as president of the Nelson Bay Rotary Club, member of Tomaree Business Chamber and Port Stephens Women in Business. Most recently, she was announced the overall winner of the Port Stephens Examiner's 2018 Annual Business Awards.
Making the announcement, Mayor Ryan Palmer said Ms Rimmer is an upstanding member of the community who is passionate about helping others reach their potential.
"Australia Day is an opportunity to reflect on how lucky we are here in Port Stephens and to celebrate all of the people that make it such a great place.
"Kathy is very passionate about Port Stephens and is a fantastic example of someone who has given back to this community across almost every facet of her life. I'm proud to have her as our local Ambassador this Australia Day," he said.
Ms Rimmer said she's excited to be a part of this year's festivities.
"To me, Australia Day is all about celebrating our diversity — we all have different upbringings, perspectives and cultures. It's wonderful to come together on this day to celebrate each other's differences and everything that makes us Australian.
"Port Stephens is such a supportive and tight-knit community, so I'm excited to be able to share my love of this place and its people as the Australia Day Ambassador.
"Throughout my career I've been very privileged to work for and support so many valuable causes. This really is the land of opportunity and I've often said that the harder I work here, the luckier I get," Ms Rimmer said.
Australia Day festivities will be held at four locations across Port Stephens including Raymond Terrace, Nelson Bay, Lemon Tree Passage and Karuah. Each venue will have a host of activities for the whole family including food, markets, music and much more.
Port Stephens Council is partnering with the Rotary Club of Raymond Terrace to host a family fun day at Riverside Park, which will start at 8am with a free barbecue breakfast supported again this year by Raymond Terrace Bowling Club and cooked by Rotary and the Lions Club of Raymond Terrace.
Port Stephens Mayor Ryan Palmer will preside over the official ceremony on The Mutual Stage at 9am with the presentation of the prestigious Port Stephens Annual Awards, including Citizen of the Year.
For details on Australia Day activities across Port Stephens, visit http://www.portstephens.nsw.gov.au/your-council/news/australia-day-2019-in-port-stephens