COVID-19 update from Mayor Ryan Palmer
Publish Date 26/03/2020
An update from Port Stephens Mayor Ryan Palmer on the unfolding COVID-19 pandemic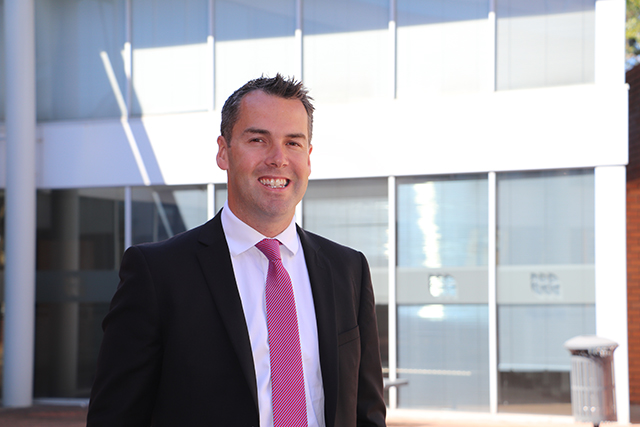 There is no doubt these are uncertain times in Port Stephens and for all Australians with the evolving threat of COVID-19 (coronavirus) within our borders — my thoughts go out to anyone who has been impacted.
Council's usual services are currently unaffected and we're well prepared to respond to any change. We have staff dedicated to ensuring Council's business continuity and we're continuing to take our lead from NSW Health and work with our partners to monitor the virus's unfolding impacts.
COVID-19 has already had a significant impact on Port Stephens, with our local tourism and business communities greatly affected by the pandemic's widespread effects.
Many people are taking personal precautions and avoiding spending time out and about. This is an important step in the control of COVID-19, but also means that many places like restaurants, retailers, accommodation providers and popular meeting spots fall quiet.
Our recently implemented Port Stephens Business and Tourism Support Fund has allocated up to $500,000 to assist these industries in their recovery from this trying period. Council also has processes to assist ratepayers experiencing financial hardship with the recovery of overdue rates, fees, charges and other debts.
I'm proud of our strong sense of community here in Port Stephens — we look out for the wellbeing of our neighbours, as well as ourselves — and this is a time to reach out to those who might need our help and ask "are you okay?"
While there are currently no confirmed cases of COVID-19 in Port Stephens, we need to be prepared for its arrival.
Fortunately, there are easy things we can all do to halt the spread of the virus — most critically, practicing good hygiene and limiting our contact with sick or vulnerable people.
I understand there's a lot of discussion around COVID-19 and coronavirus in the media and in the community but I am asking everyone to please listen only to our experts and follow NSW Health's regular updates.
You can access the latest information from NSW Health by clicking here.
Please contact us on 4988 0255 if you have any other questions about Council's services.
Wishing you safety and good health,
Ryan