Council wins big at 2017 SafeWork NSW Awards
Publish Date 27/10/2017
Port Stephens Council has taken out the award for 'Excellence in Workplace Health and Safety Culture for big business' at the 2017 SafeWork NSW Awards.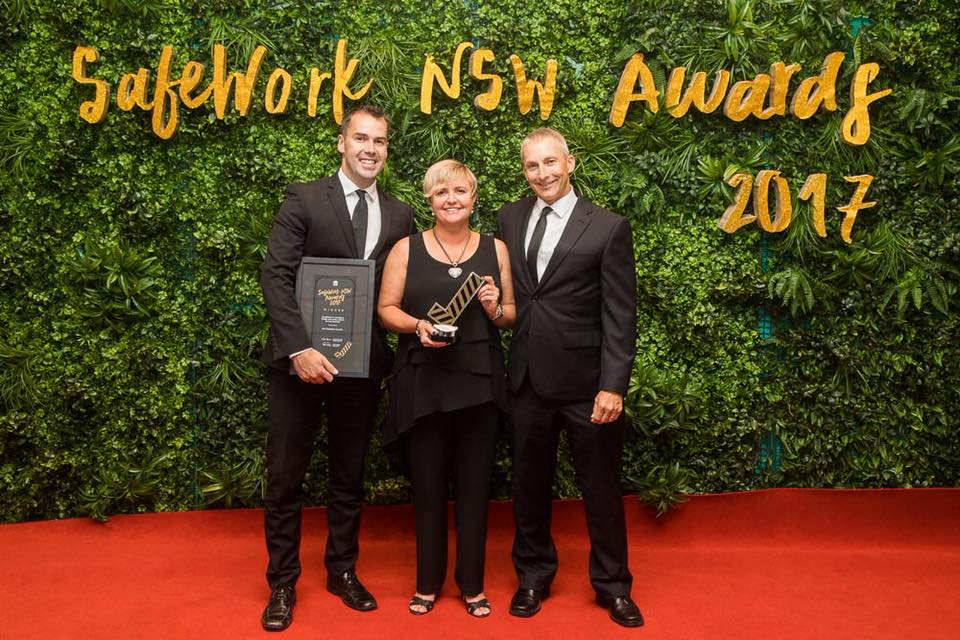 The awards recognise businesses and workers with the highest standards of workplace health and safety and return to work outcomes in the state.
General Manager Wayne Wallis acknowledged the efforts of the whole team for this impressive win.
"For Port Stephens Council to be recognised as having the best Work Health and Safety culture in the state is an amazing achievement," Mr Wallis said.
"Developing a workplace culture isn't a simple fix, it takes a mammoth team effort over a long period of time to establish and maintain, and that's what we've been able to achieve.
"This award is truly a credit to each and every Council worker. I would also like to acknowledge Council's Work Health and Safety team, past and present, for their efforts in driving this culture change," he added.
Nicole Le Grange, Council's Work Health and Safety Manager, says it's wonderful to see the team rewarded for their hard work.
"Port Stephens Council has made vast improvements to our safety practices over the past six years. We've gone from a poor performer in some areas, to the best in the state, which is why this award means so much," Ms Le Grange said.
"Our commitment to safety has resulted in less workplace injuries, less severe injuries and a reduction in workers compensation premiums – saving Council over a million dollars per year.
"But it doesn't end here. We'll continue to work hard to ensure that every worker goes home in the same, or better, physical and mental condition than when they arrived at work," she added.
The 2017 SafeWork NSW Awards winners were announced last night at Doltone House in Sydney.