Community invited to have a say on priority projects for Port Stephens 2020
Publish Date 25/06/2019
Speaking at tonight's Council meeting, Mayor Ryan Palmer has laid out a plan to provide vital projects for the community of Port Stephens and invited feedback.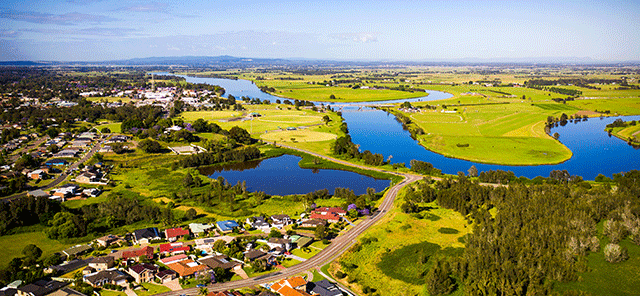 In a Notice of Motion, Mayor Palmer said that Port Stephens deserves more.
"Throughout consultation for the $130 million of projects in the Special Rate Variation program, one thing became clear — Port Stephens deserves more.
"I've put together a list of vital projects and challenged Council to find funds so that we can get to these important infrastructure upgrades sooner.
"Throughout July, I and my fellow Councillors will be out and about to discuss this list with our community, as well as Council's $30 million program of major projects for 2019 to 2020.
"I want to hear from our community about whether we're on the right track, or if they have different priority projects for Port Stephens.
"This feedback will be used to inform our Council's plans for the next financial year, so that we can continue to deliver value for our community."
Port Stephens 2020 — Community Information Sessions will be held
from 5.30 to 6.45pm on:
Monday 8 July — King Park, Raymond Terrace
Thursday 11 July — Soldiers Point Hall, Soldiers Point
Monday 15 July — Medowie Community Centre, Medowie
Wednesday 17 July — Karuah Hall, Karuah
Monday 22 July — Elizabeth Waring Room, Tomaree Sports Centre, Nelson Bay
Wednesday 24 July — Tanilba Bay Hall, Tanilba Bay
If you can't make it to a session, you can still have your say by taking our survey until 25 July 2019.