$500,000 for coronavirus-affected Port Stephens tourism and business
Publish Date 11/03/2020
The embattled Port Stephens tourism and business sectors are breathing a little easier today after Council last night endorsed up to $500,000 funding for initiatives to support these industries which have taken an economic hit in the wake of the coronavirus or COVID-19.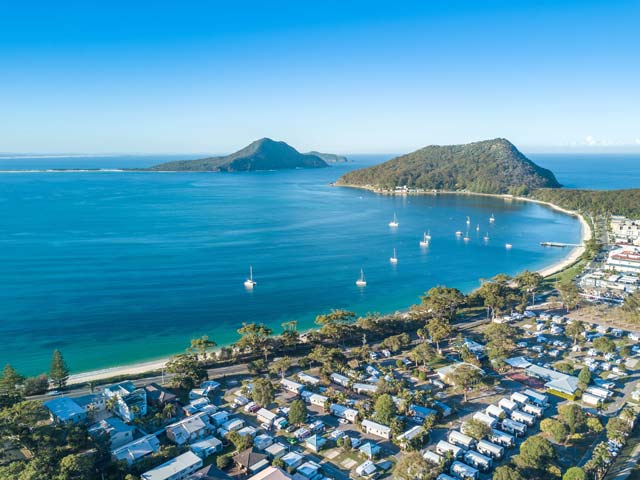 In a notice of motion brought forward by Port Stephens Mayor Ryan Palmer, Council endorsed the Port Stephens Tourism and Business Support Fund, which pledges to allocate up to $500,000 from the Holiday Parks and Property Reserves.
Council acknowledged that local tourism and business communities are being greatly affected by the worldwide spread of coronavirus and the virus's unfolding impacts will have a significant effect on the broader economy.
"The tourism industry is worth $621 million to Port Stephens every year and it is estimated that up to 20% of the workforce could be lost over the next 12 months," Mayor Palmer said.
"The impact the coronavirus will have on the Port Stephens economy and our whole community is significant. The Port Stephens Tourism and Business Support Fund will allow Council to respond with agility during this volatile time to provide support to these industries as they need it.
"We'll work with Destination Port Stephens to support and fund destination marketing. We'll also work in partnership with the business community to implement additional strategies required to reduce the impact of this unfolding crisis." Mayor Palmer said.
Destination Port Stephens (DPS) Chairman Andrew Macdonald has backed Council's decision.
"The announcement of the $500,000 fund by Port Stephens Council is decisive, timely and much needed support for the local tourism and hospitality industry, which is being impacted significantly by decreased visitation due to coronavirus," he said.
"DPS has recently developed new marketing material which is ready to launch, and access to marketing funds would dramatically enhance our ability to maintain visitation to the region, with the aim to protect businesses, jobs and our local economy," said Mr Macdonald.
The resolution also committed to an increase investment in attracting and supporting events in Port Stephens.
"We will actively pursue Government grants available to support the tourism industry now and into the future," Mayor Palmer said.