Lemon Tree Passage Town Square and Foreshore shared path
| Project | Expected start month | Expected completion month | Status | Budget | Contribution |
| --- | --- | --- | --- | --- | --- |
| Town Square | TBC | TBC | Scheduled | $550m | |
| Foreshore shared path | September 2022 | November 2022 | Scheduled | $670k | |
Project description
Town Square
Town Plaza and main street upgrades
Over $1.2M of works are planned for Lemon Tree Passage town centre in 2022 thanks to a State Government grant.
The funded works include:
A new town square in Henderson Park featuring a 290m2 paved open space, outdoor seating, planting and lighting, and will function as a community event and meeting space. The town square will be situated adjacent to the Henderson Park playground.
A new shared pathway through Rudd Reserve running along the foreshore and adjoining the existing Mangrove boardwalk. Once completed, the pathway will stretch over 3.5km and pass through beaches, mangroves and native reserves.
Artist impressions
Artist impression 1: This image is from the intersection of Meredith Ave and Cook Pde looking towards the foreshore. The space will feature a paved area, seating, lighting and planting.
Foreshore shared path
Henderson Park to Rudd Reserve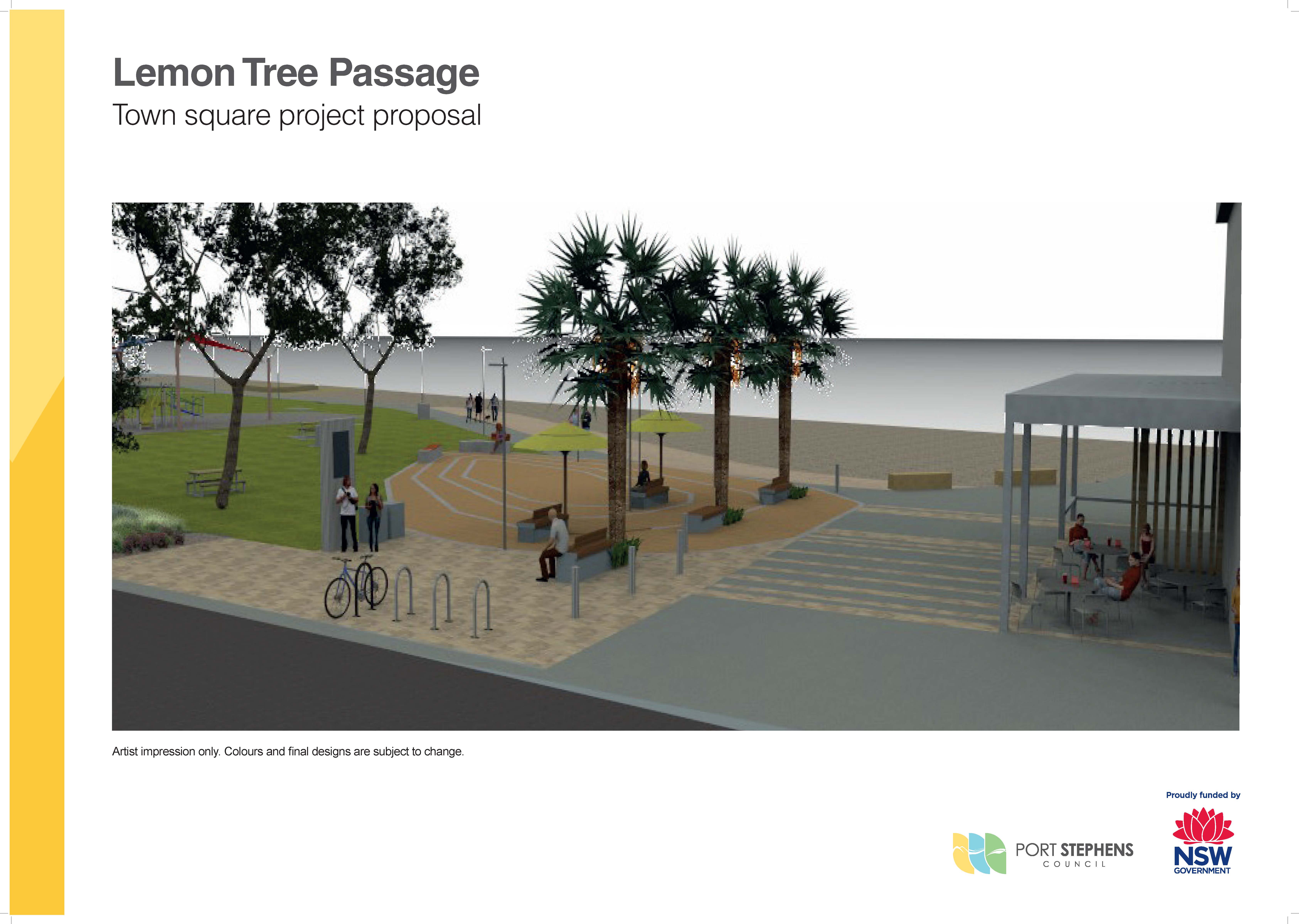 Artist impression 2: The below image shows a portion of the new shared pathway running along the edge of Henderson Park and towards the new town square, looking south.