Italia Road, East Seaham
| Expected start month | Expected completion month | Status | Budget | Contribution |
| --- | --- | --- | --- | --- |
| June 2023 | August 2023 | Scheduled | $550k | |
Pavement rehabilitation.
Project Background:
The following are current safety hazards evident on Italia Road:
Pavement has deteriorated beyond normal maintenance measures
Lack of or no shoulder width along Italia Road with trees lining the pavement
Current road width of approximately 3m travel lanes
Table drains within close proximity of road edge and sections with steep batters.
Italia Road acts as link to Seaham from the Pacific Highway (currently a 10km Seaham sign located on turn off to Italia Road).
Project Aim and Objectives:
Improve the condition of the existing road infrastructure and improve safety for road users
Improve road pavement composition
Increase pavement/shoulder width
Project Scope:
Pavement rehabilitation for the full lengths of works
Construction of 3.2m travel lanes
Construction of 1m shoulders (where possible)
Installation of safety barrier such as guardrail or wire rope (where possible)
Extend existing guardrail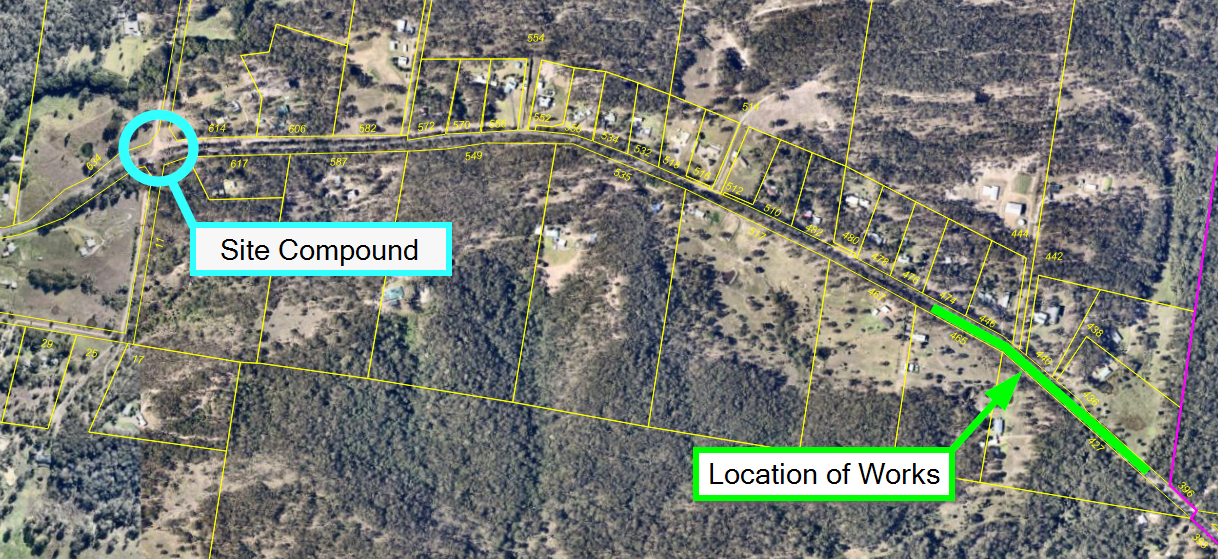 The limit of works is from the western side of Caswells Creek and extends approximately 530m westward. Works will be carried out as day works only and will be completed under traffic control. All properties within the construction footprint will maintain in/out access during the construction period.
These works are funded wholly from Port Stephens Council's S94 Haulage fund. Council receives monetary contributions from generators of significant haul truck movements. These funds go towards upgrades and repairs of haulage roads.
Italia Road is a significant haul route with traffic generated from the quarry located towards the Pacific Highway.
Project Updates
5 September 2023
Guardrail installation is continuing this week and into next week. Linemarking is scheduled for next week.