Small Business Big Impact Virtual Expo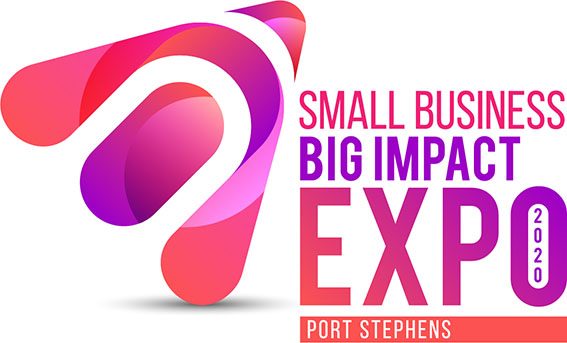 The Small Business — Big Impact Virtual Expo will reignite our small business community and publicly celebrate the impact that small business makes in Port Stephens and beyond.
Through this virtual event, we will provide solutions that our small businesses are asking for safely. Through motivational speakers, one-on-one advisors, relevant training and content providers, support from membership organisations and networking opportunities — our small business community will feel buoyed, connected and positive about their future.
Sessions are designed to deliver a tangible benefit and strategies attendees can put into action.
The program includes:
keynote speaker Steve Griffiths on Developing Resilience in Difficult Times
welcome from Mayor Ryan Palmer and update on how Council is supporting post-COVID recovery
5 breakout rooms for attendees to access specific content / speakers and training
virtual networking via online meeting hub so attendees can meet and facilitate business development opportunities
facilitated one-on-one appointments with skilled business advisors.
Disclaimer
Council has no control over the content of material accessible on any site cross-referenced and makes no representations about the accuracy of information contained on those websites. Council is not liable for the content on those websites. It is accordingly the responsibility of the internet user to make their own decisions about the relevance or accuracy, currency and reliability of the information found on those sites..
In addition, Council does not necessarily endorse or support the views, opinions, standards or information expressed at the linked sites. They have been included as information sources only.