Port Stephens Seniors Festival 2020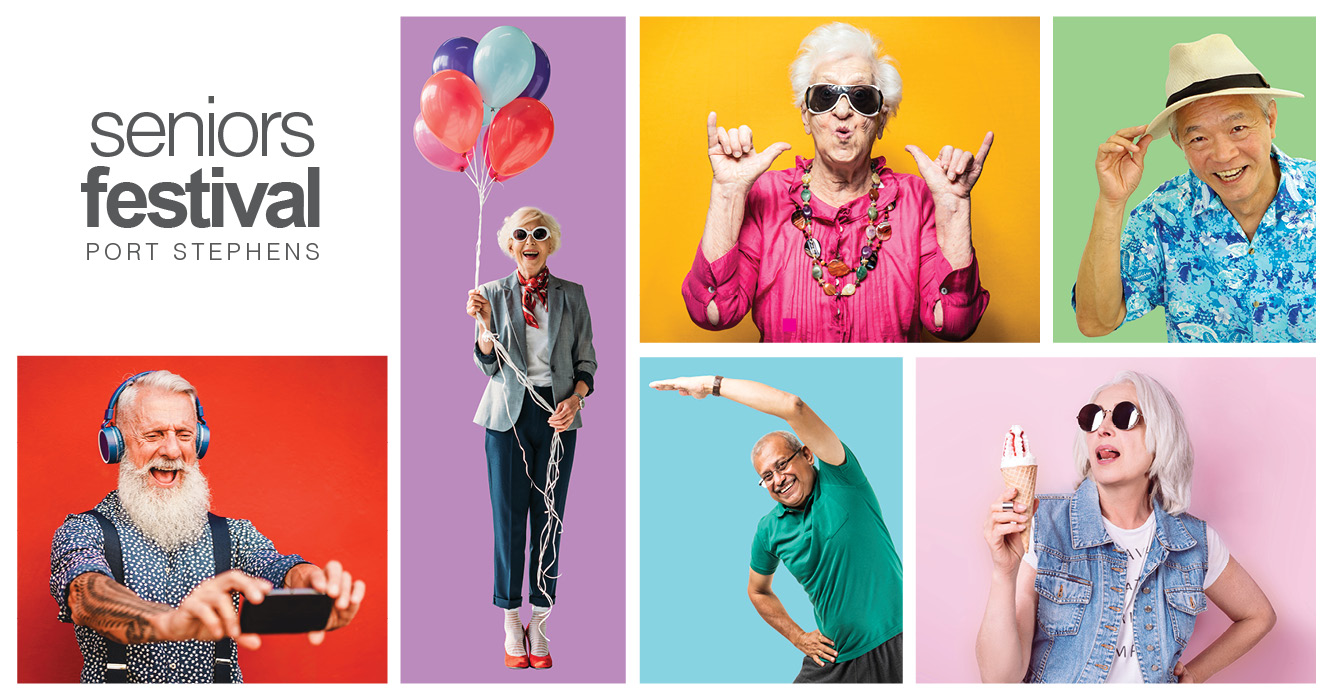 Tuesday 11/02/2020 - Friday 21/02/2020
Cost: Free
NSW Seniors Festival is designed to thank, celebrate and recognise seniors for the role they play and the contributions they make to the NSW and our community.
Celebrate NSW Seniors Festival with almost 30 activities and events across Port Stephens from Tuesday 11 February to Friday 21 February 2020.
There's something for everyone — from healthy cooking workshops and yoga to navigating the aged care system.
Come along and get active, socialise, share skills and connect with your community in Port Stephens.
Download:
New events added!
In addition to our program, we've added 2 new events to the Port Stephens Seniors Festival 2020 Program.
Raymond Terrace Seniors Computer Group — Open Day!
Drop in for one-on-one help with computers, phones, cameras and the internet. Bring a notepad, pen and, if portable, your device. No need to book.
DIY Seagrass Hanger
Come along and see how easy it is to make your own seagrass plant hanger!
Date: 19 February 2020
Time: 12 midday to 1pm
Location: Bunnings Taylors Beach – Corner Port Stephens Drive and Taylors Beach Road
Cost: Free
Bookings: Yes. Phone 4916 3100 to secure your place.
Seniors Stretch and Tone Class
Free fitness classes for seniors
Date: 17 to 21 February
Time: 7 to 8am
Location: HQ Gym – 78 Port Stephens St, Raymond Terrace
Cost: Free for seniors
Contact: r.frost@mac.com or 02 4994 5800
Disclaimer
Council has no control over the content of material accessible on any site cross-referenced and makes no representations about the accuracy of information contained on those websites. Council is not liable for the content on those websites. It is accordingly the responsibility of the internet user to make their own decisions about the relevance or accuracy, currency and reliability of the information found on those sites..
In addition, Council does not necessarily endorse or support the views, opinions, standards or information expressed at the linked sites. They have been included as information sources only.