Online Author Talk with Monica McInerney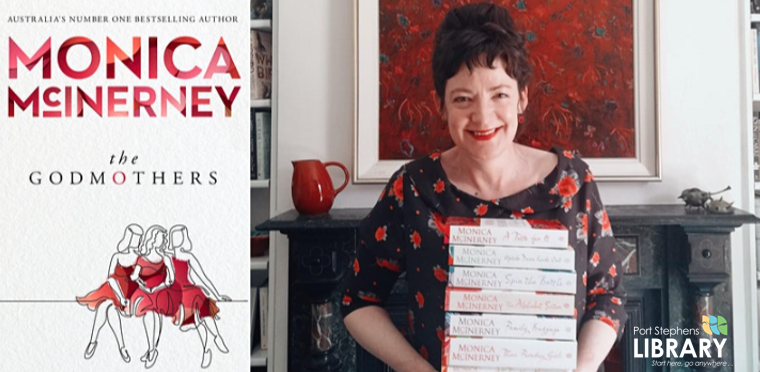 Wednesday 30 September 2020
6:30pm to 7:30pm
Cost: Free
Booking Details: This event will be via Zoom and registration is essential as places are limited.
Set in Australia, Scotland, Ireland and England 'The Godmothers' is a great big hug of a book that will fill your heart to bursting. It is a moving and perceptive story about love, lies, hope and sorrow, about the families we are born into and the families we make for ourselves.
Monica McInerney is the Australian-born Dublin-based author of many best-selling novels and short stories. Her articles and short stories have appeared in newspapers, magazines and anthologies in Australia, the UK and Ireland. In 2019, 2018, 2016 & 2014, Monica was voted in to the Top 10 of Booktopia's Australia's Favourite Authors poll.
Register to this event through Eventbrite
Disclaimer
Council has no control over the content of material accessible on any site cross-referenced and makes no representations about the accuracy of information contained on those websites. Council is not liable for the content on those websites. It is accordingly the responsibility of the internet user to make their own decisions about the relevance or accuracy, currency and reliability of the information found on those sites..
In addition, Council does not necessarily endorse or support the views, opinions, standards or information expressed at the linked sites. They have been included as information sources only.