Sketchley Pioneer Cottage & Museum
Sketchley Cottage & Museum is opened to the public.
Sketchley Cottage is a rare timber colonial slab farm house, built about 1840 on the Doribank Estate east of the Williams River, near the present New Line Road. From the late 1840s to the 1960s it was the family home of William Sketchley (1810-1884) and his descendants.
Donated to this society in 1975, the house was moved by road to this site and made available by Port Stephens Council in 1977. After much restoration work by members it was officially opened in August 1979. It is now furnished and presented in the style of an early settler's home.
In 1988 a separate Museum Building was designed and built in the Cottage Grounds as a Bicentennial project, and additions were built in 1994. Displayed are many diverse items from a collection of farm equipment, tools and working blacksmith's shop, to natural sea shells, old bottles, clothes, household and personal items, old radios, and office machines. The process of displaying and presenting the collection is ongoing and periodically changes. A separate store room and kitchen also provide facilities for Society functions and visiting groups.
Displays are regularly updated, so please drop in and have a look!
Local residents, please note that entry is FREE if you bring visitors from outside the Raymond Terrace area!
Opening hours: every fourth Sunday of the month from 10 - 2pm.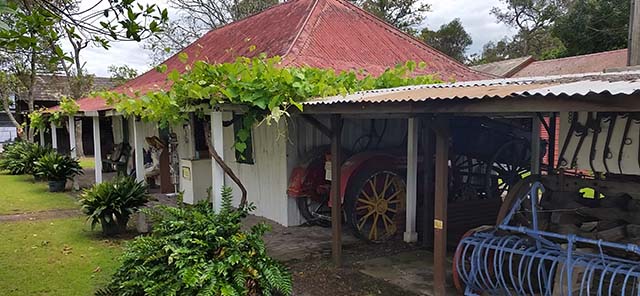 Contacts
Location
1 Sketchley Street
RAYMOND TERRACE NSW 2324