Raymond Terrace Parks, Reserves & Tidy Towns Committee
Group History
Established in February 2001, the Raymond Terrace Parks, Reserves and Tidy Towns Committee consists of ten members concerned about the aesthetic appeal of the local area. Working with Port Stephens Council to beautify our environs, the committee has been able to undertake a variety of projects and Raymond Terrace is becoming a Tidier Town.
We have adopted a section of Richardson Road, one of the main entrances into Raymond Terrace, as part of our commitment to maintaining the visual appeal of the town.
Aims and Objectives
To make Raymond Terrace a place that everyone is proud to call home and develop a culture of community awareness that leads to residents taking an interest in & becoming involved in community activities.
Regular Activities
Anti-Litter Campaign - Working closely with council to report and remove illegal dumping.
Working Bees - ongoing in various parks, gardens reserves.
Clean Up Australia Day - Focusing on a different area each year.
Boomerang Park - Continual Lantana removal and planting of Native Species.
Adopt-A-Road - Richardson Road roundabouts and curb side. Clean up.
Involvement and support with community activities.
Projects
Grahamstown Canal Walkway
Clean Up Australia Day site - Over 1 tons of rubbish was removed from 1.5 km's of walkway in 2001 and considerably less in 2002. A Green Corp team, orchestrated by Port Stephens Council, has reduced the amount of lantana beside the walkway and planted thousands of trees and grasses. Local schools were invited to design signs to place at the walkway entrances, encouraging people to compost green waste and care for the native bush.
Our town entrances and exits
The Committee wants visitors to have a good first impression of Raymond Terrace so a review was taken at entrances and exits. As mentioned above, a section of Richardson Road was adopted containing a large roundabout and two small roundabouts. The large roundabout has both north and south Pacific Highway entrances and exits to Raymond Terrace. Various working bees on weed control and groundcover planting have resulted in a tidier, safer roundabout.
The committee has introduced and maintained a weed reduction campaign within the local cemetery. Using donated gravel and purchased weed-mat, they worked with the Cemetery Committee to clean old graves of weeds and lay the mat and gravel on top. This has dramatically reduced the amount of hand weeding regularly needed, freeing the Cemetery Committee to work on future improvements.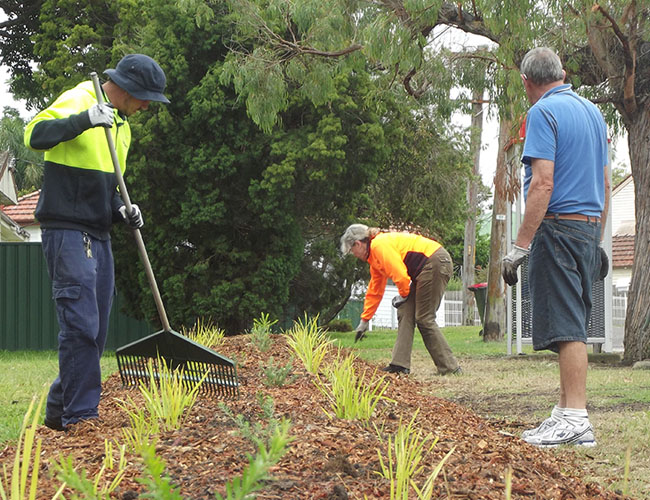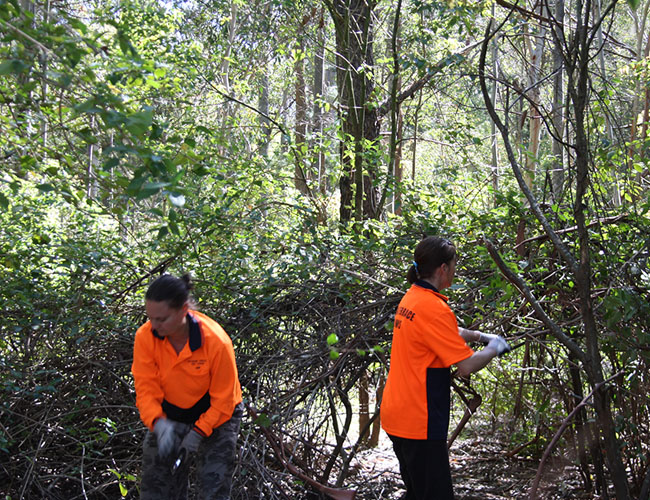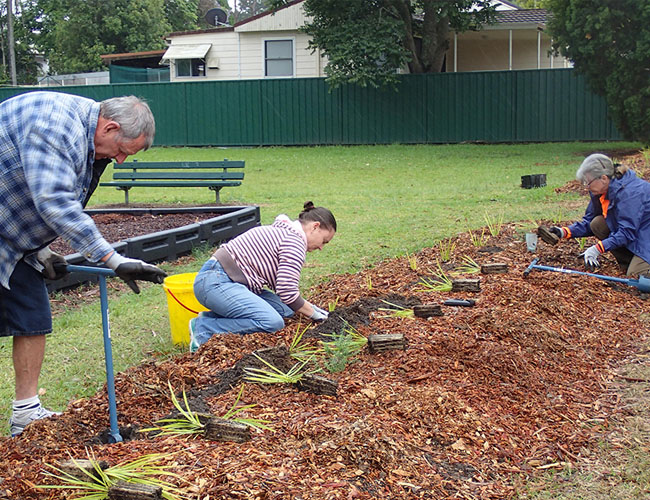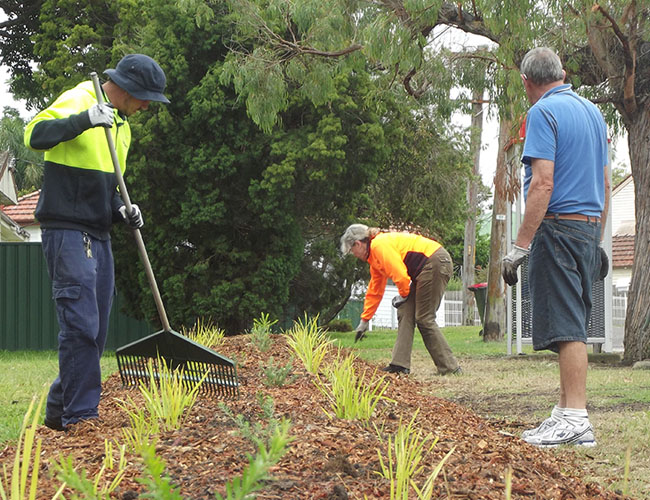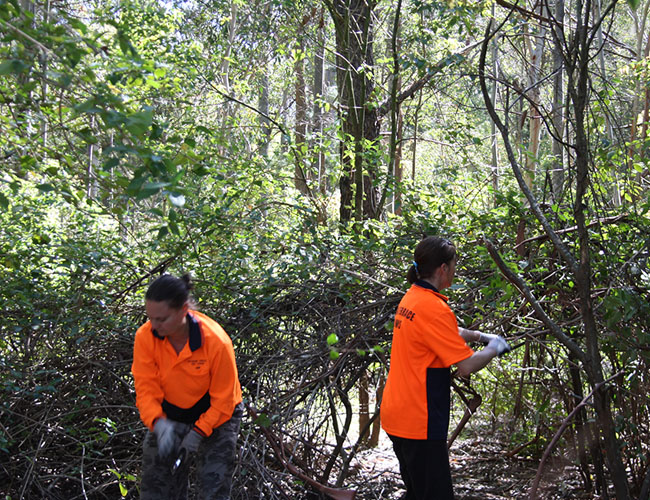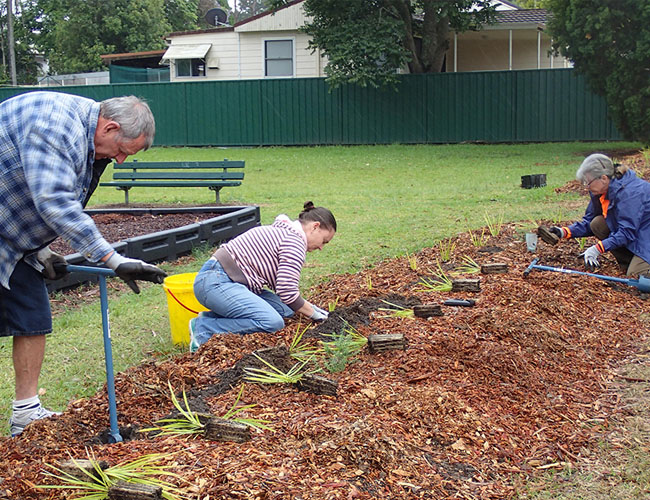 Contact
Jenn Burton
Mobile: 0413 167 630
Contacts
Location
Raymond Terrace NSW 2324