Nelson Bay West Landcare Group
The Nelson Bay West Landcare Group is made up of local volunteers who help look after various parks, reserves and bushland areas along the foreshore between Apex Park and Bagnall Beach Road.
Nelson Bay West Parkcare Group's main focus is to improve the presentation of parks and reserves, and to undertake bush regeneration and habitat improvement projects. As volunteers of Port Stephens Council, we are supported with equipment, advice, training and insurance.
Regular working bees are held on the first Monday of the month at different locations, usually for two hours.
Downloads: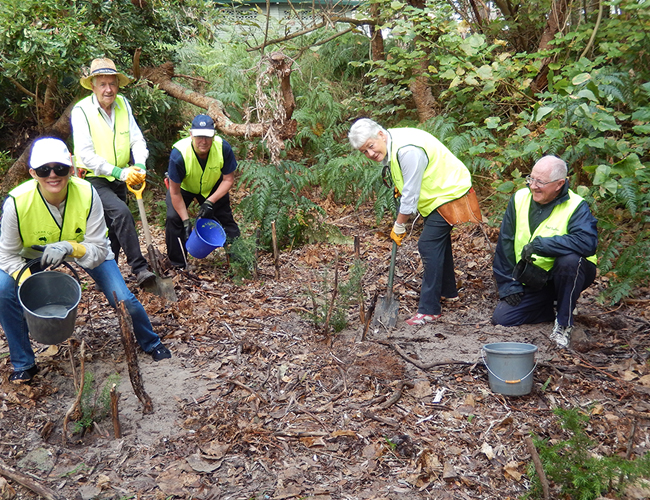 Contacts
Location
Apex Park
Nelson Bay NSW 2315