Yacaaba St works to recommence
Publish Date 11/01/2018
Works are scheduled to recommence on the Yacaaba Street site in mid to late January, with preliminary work.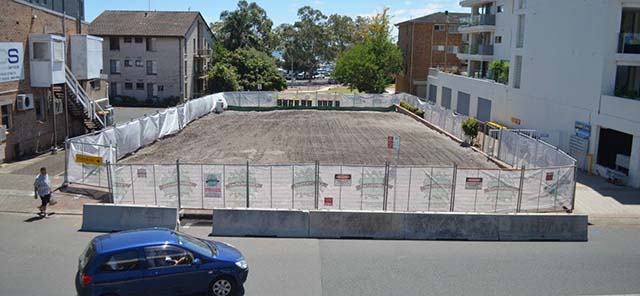 The preliminary works stage will include activities on electricity and lighting at the site and are expected to cause only minor disruption during the busy summer holiday period.
"The decision to delay commencement of the construction phase has provided local businesses the opportunity to trade through the Christmas, New Year period without disruption or negative impact from the work site," Council's Capital Works Section Manager Phil Miles said.
"Works will recommence with preliminary activity, which are expected to have minimal impact on locals and visitors. Council has taken the opportunity with this delay to ensure the tourism economy is not affected," Mr Miles said.
The extension of Yacaaba Street is expected to open up Nelson Bay CBD to the waterfront, providing business owners in the CBD greater visibility and accessibility to pedestrian thoroughfare traffic. The increased accessibility and upgrade to the amenity of the area is expected to drive visitation to the precinct and boost the local economy.
The following stage of the project will consist of major civil works, which is scheduled to commence in February and includes the construction of the road pavement extension and landscaping. For more project information and progress updates visit Councils' 'Have Your Say' website.