Three of Port's amazing women recognised on International Women's Day
Publish Date 08/03/2018
Jackie Dujmovic, Allissa Hassett and Skye Swan have each been awarded a $1,000 scholarship from Port Stephens Council, as part of International Women's Day celebrations.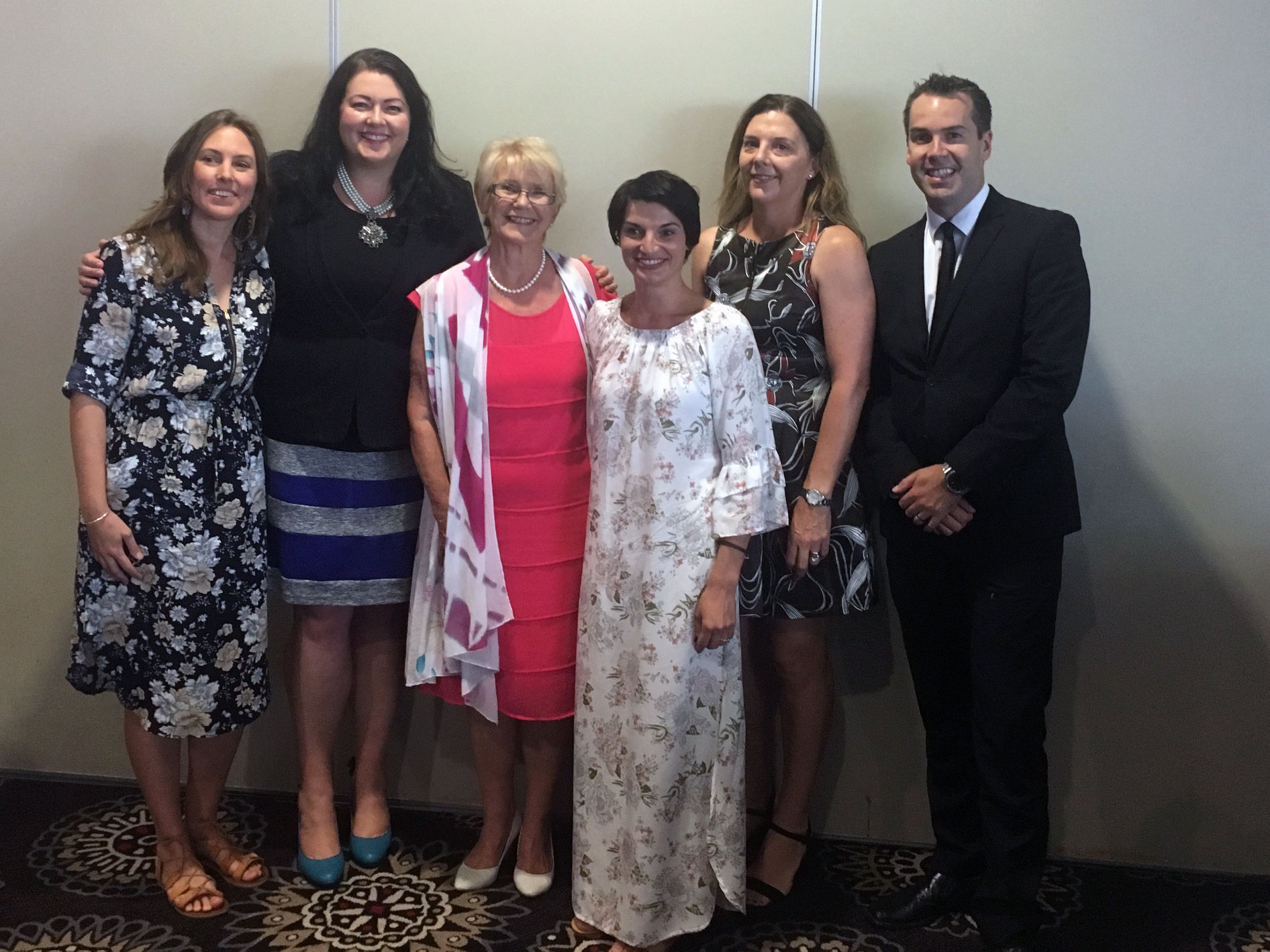 Three scholarships were awarded today at this year's Rotary Salamander Bay luncheon. The program was designed to support local women and the valuable contribution they make to our community across a range of fields, including arts, culture, environment, business, community, health and sport.
Mayor of Port Stephens, Ryan Palmer, says it's a fantastic way to celebrate International Women's Day.
"From technology and innovation, to mental health and art therapy, to yoga as therapy, these three women have demonstrated a strong passion for their chosen fields and it's wonderful to be able to help them achieve their goals with this scholarship," Mayor Palmer said.
"This is the first time this scholarship has been offered by Port Stephens Council, and I was very impressed by the high calibre of all the applications we received – it was a really tough decision in the end.
"I want to thank former Councillor Sally Dover for making this scholarship program a reality, and I'd like to thank the Rotary Club of Salamander Bay for their support," he added.
Elizabeth Akerman, Council's Acting Community Development and Engagement Coordinator, says Council is proud to support women in Port Stephens.
"There are so many worthy women across Port Stephens who deserve recognition, so this is a great way to show how much we value their contribution to our community," she said.
"I'm excited to see how our winners will use their scholarships to achieve their goals," she added.