Salt Ash pumped for new BMX track
Publish Date 14/03/2019
Salt Ash is now home to the first BMX pump track in Port Stephens, with Mayor Ryan Palmer officially opening the track this afternoon well ahead of schedule.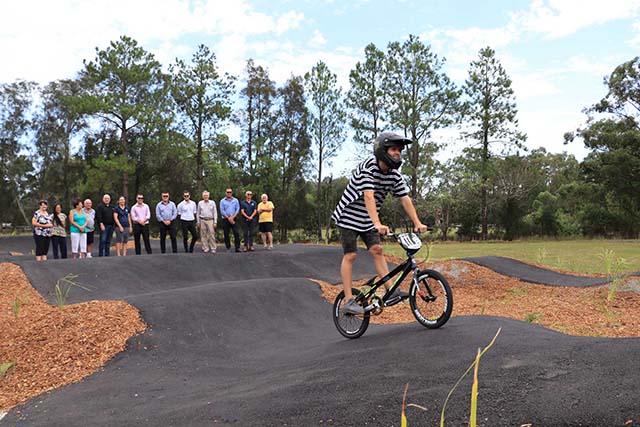 The track is located next to the community hall at Michael Drive, Salt Ash and has been completed in record time.
Mayor Palmer says it's a great result for the kids of Port Stephens.
"This mini pump track is the first of its kind in Port Stephens! The track has an asphalt seal, rather than a traditional dirt track, which is great because kids can ride their scooters and skateboards on it as well as their bikes.
"I know the community has been waiting a long time for this, so it's wonderful to be able to officially open the track ahead of schedule.
"We're creating a mini recreation hub for the community at Salt Ash - we have the community hall, the playground and now the pump track.
"It's also in a central location so that families from Tilligerry, Williamtown and Medowie can come and give it a go for themselves.
"We're committed to investing in our community and this is something I know many have advocated for over a long period, including former Mayor Bruce MacKenzie. His passion for this project has been a driving force to achieve this wonderful outcome for the community.
"I am proud to deliver this for the youth of Port Stephens - and to see it completed ahead of schedule is just the icing on the cake," Mayor Palmer said.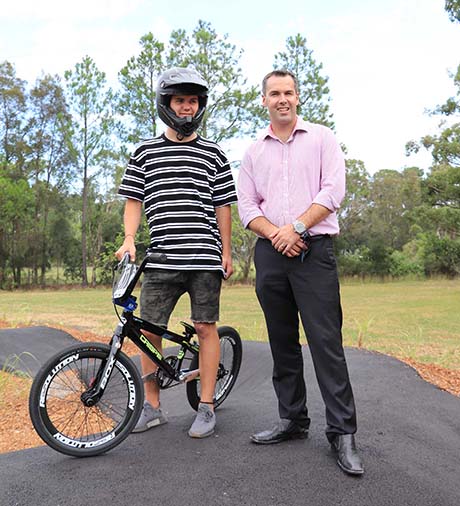 For more information about the Salt Ash BMX track, visit https://www.portstephens.nsw.gov.au/live/resident-services/capital-works/salt-ash-bmx-track