Port Stephens Council supports Renew Our Libraries campaign
Publish Date 01/08/2018
Port Stephens Council has thrown its support behind the campaign to Renew Our Libraries, which aims to recognise the vital role libraries play in our communities and ensure they are funded sustainably.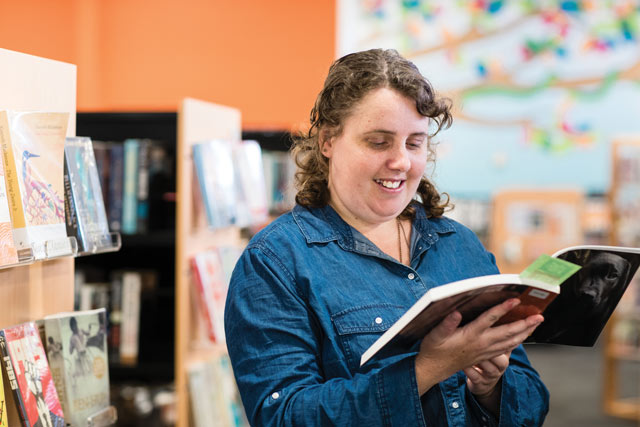 NSW public libraries are struggling to keep up with the increasing demand for their services and library funding is at a crisis point. This has been compounded by the 2018 Budget, in which the NSW Government made an additional cut of 5% to recurrent public library funding.
In response, Councils across the state have joined forces with NSW Public Libraries Association and Local Government NSW to advocate on behalf of public libraries.
Port Stephens Council's Library Services Manager Kris Abbott says libraries are a vital piece of social infrastructure for the Port Stephens community.
"Libraries today are about more than just books – they are valuable centres of information for the entire community and a vital part of our social infrastructure.
"Libraries provide literacy support for young children, they bridge the digital divide, they serve as a meeting place for older and newly arrived Australians, and they bring people together from all walks of life," she said.
"Right now, our public libraries are facing a funding crisis – NSW public libraries receive over 35 million visits a year, but State recurrent funding has not increased to match the demand and in fact, was slashed by 5% in the last budget.
"The NSW Government contributes just $23.5 million to support over 360 libraries across the State, compared with a local government contribution of over $314 million each year.
"At just 7.8% of total funding, the NSW contribution to libraries is the lowest in Australia, and far behind Victoria (18%) and Queensland (12%)," she said.
The Renew Our Libraries objectives are to double the funding for public libraries, and create a long term, sustainable funding model to invest in our libraries into the future.
For more information about the Renew Our Libraries campaign, visit www.renewourlibraries.com.au