Opportunities to expand the customer base
Publish Date 11/01/2018
Businesses have the opportunity to attract and expand their customer base by adopting simple measures to make their business more accessible to those within our community with a disability.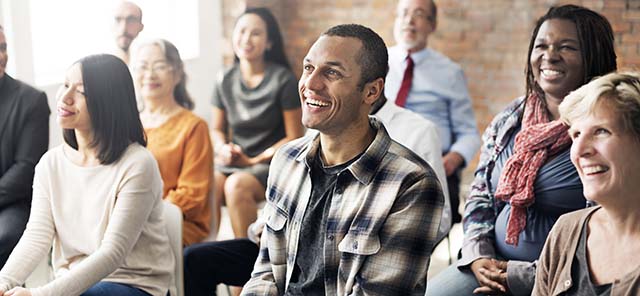 NSW Business Chamber CEO Stephen Cartwright said,"The personal income of Australians living with a disability is collectively worth around $100 billion annually and it's time businesses invested in the growth opportunities it presents."
To help business owners understand how to cater for customers with a disability, the NSW Business Chamber has developed Missed Business – A Guide to Attract More Customers through better Access. This concise guide details how changes like installing a ramp or training staff to assist someone with a disability, can mean the difference between someone making a purchase, or taking their business elsewhere.
The NSW Business Chamber's top tips businesses to improve access:
Advertise your advantages
Add colour to make your entrance stand out
Provide a level entry
Place safety markings on reflective glass to prevent people walking in to this
Remove any obstacles that obstruct clear access including sign boards and bargain bins
Better position doors and doorways and lower door handles
Make sure there are clear sight lines from the entry to the counter
Provide staff training on assisting customers with a disability
In Port Stephens, the proportion of people who identify as having a 'Need for Assistance' is 6.4% of the population, which is slightly higher when compared with NSW of 5.37%.
Jane Perrin, Council's Economic Development Coordinator said, "Port Stephens Council is committed to creating an environment that improves the liveability and quality of experiences for people living with a disability. In November 2017, Council adopted the Disability Inclusion Action Plan (DIAP), which aims to support the right of choice for people with a disability to live their lives with access to opportunities, and to enjoy the benefits of living, working and residing in Port Stephens".
"With this top of mind, the Economic Development team at Council encourage local businesses to read the guide to help make changes within their business; to improve the lives of disabled people in our community, whilst at the same time broadening their customer base", said Jane Perrin.