NSW Coastal Conference kicks off in Port Stephens
Publish Date 08/11/2017
Over 270 delegates from around Australia will converge on Shoal Bay from 8-10 November 2017 to discuss the latest research and ideas for coastal and estuary management at the 26th annual NSW Coastal Conference.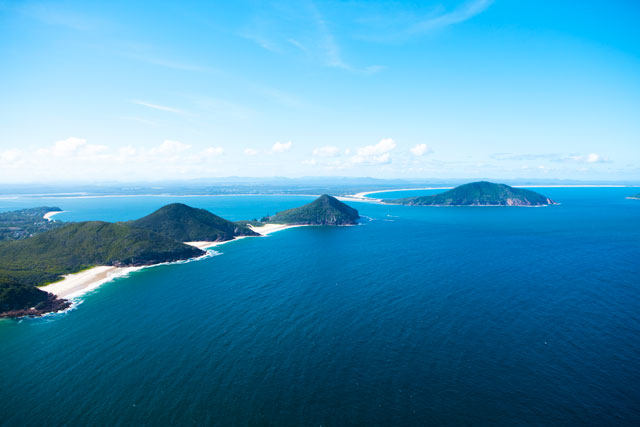 This year's conference is themed 'The Next Wave', reflecting the new legislative framework that promises to reshape the way we look after our coastal environments.
Les Seddon, Council's Natural Resources Coordinator, says Port Stephens Council is proud to host this prestigious event for the first time.
"Port Stephens Council is delighted to welcome coastal managers and stakeholders from around the state to brainstorm, share ideas and tackle the important issues of coastal management," Mr Seddon said.
"Port Stephens epitomises the NSW coast and the water is an integral part of our identity. Whether it's our beautiful beaches, our estuaries, our marine park or our foreshore – our community revolves around the coast.
Mr Seddon says the NSW Coastal Conference is an important opportunity for coastal managers to share their collective experience and discuss the challenges they face.
"Erosion, sand drift, storm swell and coastal flooding are issues that we all face on the NSW coast, and we need to understand the best way of managing these challenges so that we are prepared.
"Most of the Port Stephens population lives in a coastal zone, so we also have to strike the balance between using and protecting our natural assets, so that we can continue to enjoy the coast for generations to come," Mr Seddon said.
"Port Stephens Council has started off on the journey to develop its own coastal management program, which is the long term strategic framework for how we manage our coast," he added.
Keynote speakers at the NSW Coastal Conference include:
Dr David Harasti, 'Marine wonders of the Port Stephens-Great Lakes Marine Park'
Raewyn Peart, Environmental Defence Society NZ, 'Living on the Edge: The Evolution of Coastal Managers in NEW Zealand'
Dr Glenn Albrecht, 'Loving our Coast: Riding the Tide of Good Earth Emotions'
Andrew Smith, Worimi Local Aboriginal Land Council
For further details on the NSW Coastal Conference, visit http://www.coastalconference.com/