NAIDOC Week in Port Stephens
Publish Date 03/07/2018
With the theme – Because of Her, We Can! – NAIDOC Week 2018 will be held in Port Stephens from 8-15 July, seeing a range of events held throughout the local government area to highlight the significant roles Aboriginal and Torres Strait Islander women continue to play at community, local, state and national levels.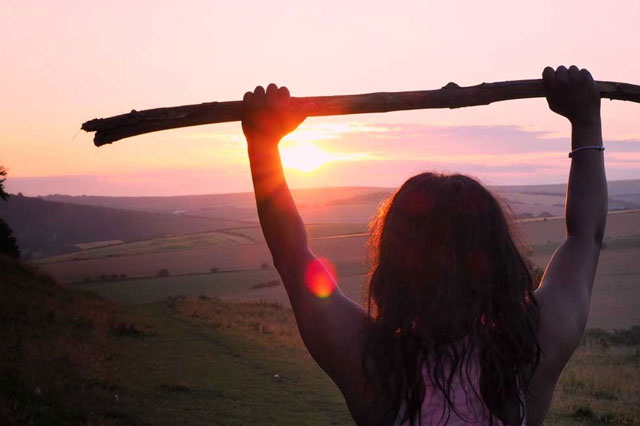 NAIDOC week begins in Port Stephens with a march and flag raising on Monday 9 July from 8.30am in Raymond Terrace, followed by breakfast in the Council forecourt from 9am.
Port Stephens Mayor, Ryan Palmer says NAIDOC week presents an opportunity for the whole community to come together:
"NAIDOC week is an important time in our calendar for all within Port Stephens to come together and celebrate all Indigenous people," he said.
"This year, NAIDOC week is focusing on the role of Indigenous women in our culture, social and political world which is often overlooked or forgotten. It is these women who have blazed the way for Indigenous peoples throughout the country - by keeping the Dreamtime alive through stories, fighting for Indigenous rights and championing the oldest continuing culture on the planet."
"In Port Stephens, we're proud to celebrate NAIDOC week through events and activities for the whole community – with marches, the NAIDOC Touch Football Championship and a family fun day planned I strongly encourage all to attend," Mayor Palmer said.
NAIDOC Week calendar of events – Port Stephens
Monday 9 July
Raymond Terrace march and flag raising
8.30am - Gather at Raymond Terrace Cenotaph (cnr Port Stephens St & Jacaranda Av) to Port Stephens Council Forecourt (116 Adelaide Street, Raymond Terrace)
9am - Flag Raising and speeches
9am - Free breakfast
Wednesday 11 July
Nelson Bay march and flag raising
8.30am - Gather at the Nelson Bay Bowling Club and march to the Apex Park
9am - Flag Raising and speeches
9am - Free breakfast
Thursday 12 July
NAIDOC Touch Football Championship held at Boyd Oval, Medowie from 8am-3.30pm
Movie screening - Spear - from 12.30pm. For more information and bookings, head to our event page.
Friday 13 July
Family Fun Day with entertainment at King Park, Raymond Terrace from 10am-2pm
For more information or to see what else is happening during NAIDOC Week, visit the Port Stephens Council Event Calendar or http://www.naidoc.org.au/