Karuah Fire Station location put to vote
Publish Date 06/12/2017
Karuah residents are being asked to give their feedback on the location of the new Rural Fire Service station, which is due to be built in the 2018-2019 financial year.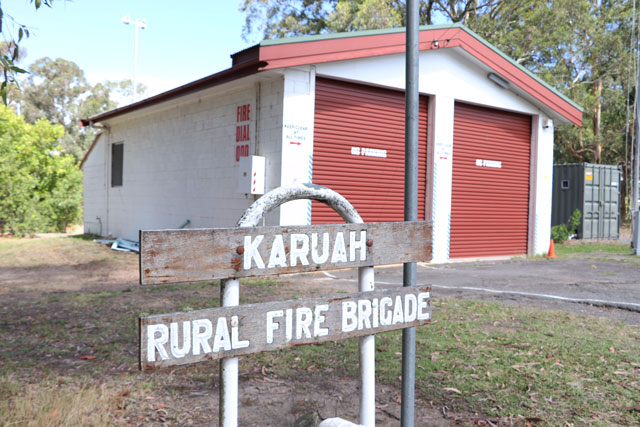 Port Stephens Council will oversee the construction of the new facility, which will replace the existing building at Wattle Street.
Cameron Donaldson, Council's Emergency Management Coordinator, says Council is currently seeking feedback on where the new station should be built.
"The Karuah Rural Fire Service provides an essential community service, and we want to make sure that the new station is built in the best place to assist the community during a variety of emergency incidents including bushfires," Mr Donaldson said.
"The existing site at Wattle Street has been deemed unsuitable due to infrastructure and engineering factors.
"Instead, we have two options currently on the table – the first is on Tarean Road near Lionel Morten Oval, while the second is on Engel Avenue near Bundabah Road.
"We're seeking feedback from the community on which option they prefer. Voting is open from now until Monday 8 January," he said.
Mr Donaldson says Council is currently seeking funding from the Rural Fire Service to fund the new building.
"The new facility is scheduled for construction in the 2018-2019 financial year and is presently in the pre-design phase, but before we progress, we need to identify a suitable location and lock in funding," he said.
"Once complete, this new fire station will provide the Rural Fire Service and it volunteers with a modern facility that will ensure they can deliver effective services to the local community," he added.
To have your say on the location of the new Karuah Fire Station, visit http://haveyoursay.portstephens.nsw.gov.au/karuah-fire-station and vote before Monday 8 January 2018.