Appliance Replacement Offer | Take Control of your energy bill
Publish Date 29/06/2018
Reducing your energy bills can be as simple as using appliances with high energy ratings. The Appliance Replacement Offer (ARO) makes it easier for you to upgrade your old fridge or television to a new, more efficient model.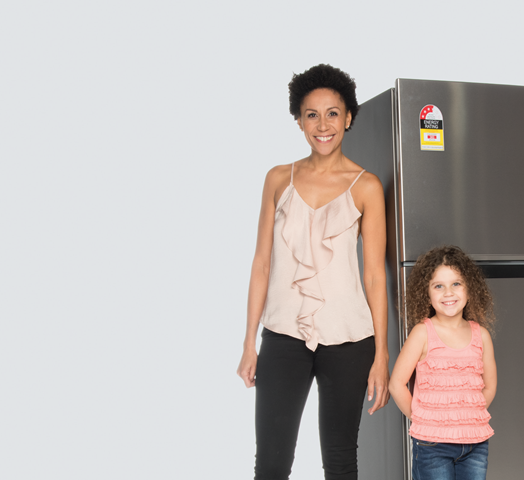 ---
Helping you to save!
Act now and receive a 40-50% discount on a new fridge or TV
What is the offer?
For eligible residents of NSW, the NSW Government's Office of Environment and Heritage is offering discounts on new energy efficient fridges and televisions through a joint project with The Good Guys.
When you replace your old, inefficient model, you can receive:
40% off the cost of a fridge
50% off the cost of a television
The offer applies to selected fridge and television models.
How will this help your household?
Fridges and televisions have been chosen for this offer because significant energy savings can be made by replacing old, inefficient models.
The amount you can save on your energy bill varies. On average:
Replacing an old, inefficient fridge can save between $100 and $200 per year on your energy bills.
Replacing a plasma or cathode ray tube (CRT) television with an LCD television can save between $50 and $125 per year on your energy bills.
Who's eligible?
To receive this offer you must be a NSW resident and hold one of the following cards:
Pensioner Concession Card
Health Care Card or Low Income Health Care Card from Centrelink
Veterans' Affairs Gold Card
A Commonwealth Senior Health Card is not sufficient eligibility for this offer.
To receive this offer to:
Replace your fridge, your current fridge must be at least 6 years old.
Replace your television, you must own a plasma or cathode ray tube (CRT) television.
If you do not meet the criteria above, you may be able to access the offer through a participating community service organisation. Please contact a community service organisation directly to discuss your application.
Conditions
The following conditions apply to this offer:
The program permits the purchase of a maximum of one fridge and one television per household.
Television delivery does not include channel tuning, connecting the television to other devices or wall mounting.
The discounts are being funded by the NSW Government and are subject to Government funding and OEH approval.
Applying online does not form a contract between you and OEH.
For more information visit NSW Government's ARO website or contact the retail partner The Good Guys on 1300 601 795