Illuminate Boomerang Park
Thanks to the amazing support of Greater Bank, Port Stephens Council is lighting up Boomerang Park in Raymond Terrace from 4-9pm on Saturday 18 November, with this free, family-friendly community festival that is not to be missed!
Lantern displays, skating under lights, circus performers, gourmet food vans and an explosive fireworks finale celebrate the past and light the way into the future for our beautiful Park and for Raymond Terrace.
Illuminate has something for everyone, so join us, along with our valued sponsors, Greater Bank and McDonald Jones Homes, as we light up the Park in 2017!
Wet weather plan
At noon on Saturday 18 November a decision will be made about the Festival. If it is expected to rain heavily later in the day, the event will be cancelled until 2018. If it is predicted to be light showers, the event will continue with some changes to the program of activities. Bring your brolly and please monitor our Facebook page for any update.
Our sponsors
Major sponsor:

Greater Bank is customer owned, which means they don't have any shareholders. Their profits not only provide their customers with better value products and services, but they're also used to foster the growth and development of local communities.
We are so proud to be working with our friends at Greater Bank and thank them for their generous support and for helping us bring Illuminate to the Port Stephens community.
Partner sponsor:
| | |
| --- | --- |
| | McDonald Jones is committed to supporting community and making a difference to help families discover a better, brighter future. We're excited to have McDonald Jones on board and thank them for their support of this great community event. |
Our community partners
ALESCO, WEA
Boomerang Park Action Group
King Street Preservation & Action Group
Lions Club of Raymond Terrace
NSW Police
Police Citizens Youth Club (PCYC) Raymond Terrace
Raymond Terrace Arts and Crafts Society
Ability Links (Including You Tent)

Raymond Terrace & Districts Historical Society
Raymond Terrace Men's Shed
Raymond Terrace RSL sub-branch
Raymond Terrace Senior Citizens Hall
Rotary Club of Raymond Terrace
The Deck Youth Centre
Tomaree Youth Community Action
Lanterns
Small lanterns (lit with LED lights)

Easy lantern-making kits are only $5 each and are available from Raymond Terrace Men's Shed, Port Stephens Council and Raymond Terrace Library.

Lantern-making workshops are happening all over Port Stephens in the lead up to the November event (see below for details).

A parade of lanterns will light the way from St Brigid's Primary School into Boomerang Park on the night.

Memory Lamps (lit with LED lights)

Purchase a $5 memory lantern from the Raymond Terrace Men's Shed made by the Men's Shed crew to recall an occasion in Boomerang Park important to you or your family (a wedding, sporting achievement, etc).

On the night, individual lamps will be installed as a six-metre diameter memory star (up to 250 lamps). Each memory is documented and displayed on large-scale panels on the night.

Large scale lanterns

Community groups or individuals are welcome to design and construct large-scale lantern sculptures – these can be themed to a connection to the park or something that defines the group

On the night, these large scale sculptures will be on display throughout the park
Our workshops
Come and visit us at the following free community workshops, where you can learn more about Illuminate Boomerang Park, buy your lantern kit or Memory Lamp and make a lantern ready for the parade on the night of the festival.
| | | |
| --- | --- | --- |
| Tilligerry Festival | Saturday 18 November 2017 | All day |
­
Already have your kit? Check out the video below for a quick step-by-step guide on how to make your lantern!
The event
Lantern making and parade

Haven't had time to make a lantern for Illuminate yet? Don't worry! Greater Bank will be holding a lantern making workshop on the night from 4-6:30pm or you can purchase a pre-made lantern.

Register your lantern at St Brigid's Primary School Oval from 6:30-7:15pm then take part in the Lantern Parade from 7:30pm!

'Check Under the Bed' – uncovering the history of Boomerang Park

In conjunction with the Raymond Terrace Historical Society, this initiative is a call to the community to find long-lost photographs of the history of Boomerang Park. If you have an old photo of the park, bring it to Port Stephens Library, where our friendly staff will scan it.

These images will then be digitised and produced as an exhibit to be displayed in the Raymond Terrace Senior Citizen's Hall on the night.

Stay for a cuppa and a piece of fruit cake thanks to the Seniors Association while you check out the exhibit.

Glow Zone – kids only!

This youth-focussed zone in the Raymond Terrace Men's Shed is where kids can be face painted in safe, glow-in-the-dark paint, receive a free glow-in-the-dark bangle or necklace, and experiment with glow-in-the-dark fabric paint.

Cold drinks will be available for sale.

'Ollie-uminate'

'Drop in' and light up the brand-new skate park and have a skate with a top guest skater and other locals under flood lights. Our friends from NSW Police and the PCYC will be also on site running other activities.

Fireworks

Support Raymond Terrace's first fireworks in decades and be a part of the explosive finale to the inaugural Illuminate festival.

The fireworks are proudly brought to you by Greater Bank.

Ability Links 'Including You' Tent

Ability Links will debut their 'Including You' tent for the first time at the inaugural Illuminate Festival.

At the tent you'll be able to hire mobility, hearing, sensory, communication and vision aids for free. The space will also be a place to sit, chill out and relax for a while if you find events a bit overwhelming.

Plus…

Live music

Premium food vans and drinks

Circus performers

…and lots more!
Snapshot of Boomerang Park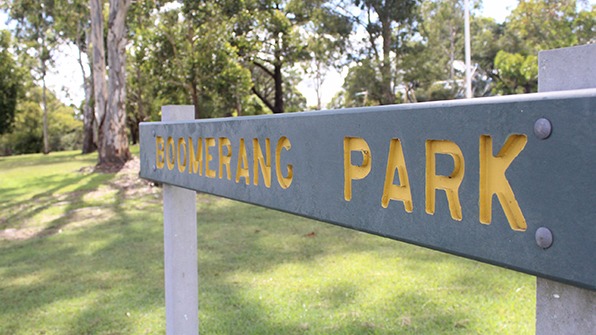 The park is a key green space on the eastern side of Raymond Terrace. It has a long history and has been used by the local community in many different ways since its gazettal. It is located in close proximity to the Raymond Terrace commercial area.
The area was surveyed and dedicated as a 'public reserve' in 1837 (at the same time as Raymond Terrace was gazetted as a village) and was later dedicated as a recreation reserve in 1892.
The name Boomerang Park was given to the park in 1814. It was named after local author and postmaster, J. R. Houlding who wrote under the pseudonym of 'Old Boomerang'.
In the past, various areas of the park have been used for a racecourse, a sports pavilion, tennis courts, a cricket field, a reservoir, golf course, a cemetery, a plane spotting post during WWII and a football field. The park has also been used for celebrations of Federation in 1901 with large bonfires celebrating the Armistices in 1918, the end of WWII, Australia's Bicentenary in 1988 and the 50th anniversary of victory in the Pacific in 1995. It was also used as a training ground for Light Horsemen to serve in the Boer War and soldiers prior to serving the Allied Forces in World War II.
The Indigenous history has generally not been recorded; however, it is believed to have been used by local Aboriginal people, the Worimi.
In recent years, Port Stephens Council has invested in new infrastructure for the park including a large Men's Shed, new children's playground, skate park, exercise path, amenities building and soon, croquet and pétanque courts.
This is the beginning of the revitalisation of this important public green space in Raymond Terrace. Both Boomerang Park's history and renewal are worthy of celebration.
Snapshot of Raymond Terrace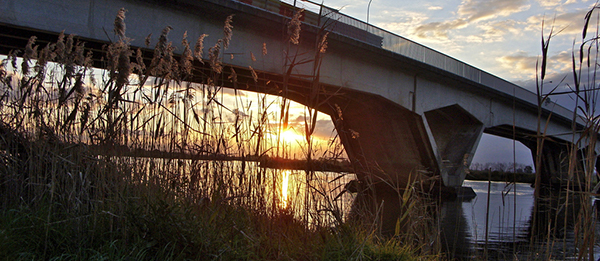 Historic regional town located on the banks of the Hunter River
Administrative heart of the Port Stephens local government area
Close proximity to Newcastle Airport and Williamtown RAAF base
An easy 30 minute drive from Newcastle and 2.5 hours from Sydney
A gateway to the Hunter Valley vineyards and Tomaree Peninsula
Significant heritage
Hub for major employment industries such as retail, government and defence, transport, manufacturing and industry (at nearby Heatherbrae)