Special Needs Motorcycle Ride Day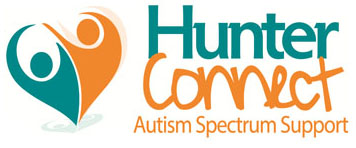 Sunday 16/09/2018
9.00AM - 12.00PM
Venue: Stockton Foreshore
Address: Pitt Street reserve, Stockton NSW
Cost: Free
Email: peteem_2620@yahoo
Phone: 0412317618
Have you ever wanted to be a passenger on a Motorcycle (open to all ages)? In Support of Hunter Connect, come and enjoy a day for people with Special Needs to experience a free passenger ride on a Motorcycle.
Ability Links Sensory Tent will be on site, they are awesome in helping in sensory needs or a quiet place for timeout.
Rides will leaving Stockton Foreshore (Lions Park) and doing a loop around Stockton. (Please note this may change to the annual Toy Run, location within Stockton)
If you have a Motorcycle and would like to support on the day it would be greatly appreciated. Riders if you have any spare helmets you could bring on the day it would be greatly appreciated. Riders if you have your own helmet you could bring that would be amazing.
Activities include
Kids activities will be on during the day.
Show & Shine if people are interested, with certificates of appreciation given to the top 3 bikes, with the kids deciding their top 3 bikes.
Fire & Ice Coffee will be there on the day.
BBQ will be on.
Min age to be a passenger is 8, but if there is a child younger there will be other bikes there for them to sit on or be pushed around on. On arrival, please register to ensure everyone gets a ride.
Further info please contact Peter peteem_2620@yahoo or 0412317618, or Rachael rachael@hunterconnect.org.au
Disclaimer
Council has no control over the content of material accessible on any site cross-referenced and makes no representations about the accuracy of information contained on those websites. Council is not liable for the content on those websites. It is accordingly the responsibility of the internet user to make their own decisions about the relevance or accuracy, currency and reliability of the information found on those sites..
In addition, Council does not necessarily endorse or support the views, opinions, standards or information expressed at the linked sites. They have been included as information sources only.