NAIDOC Week Free Film Festival - Tomaree Library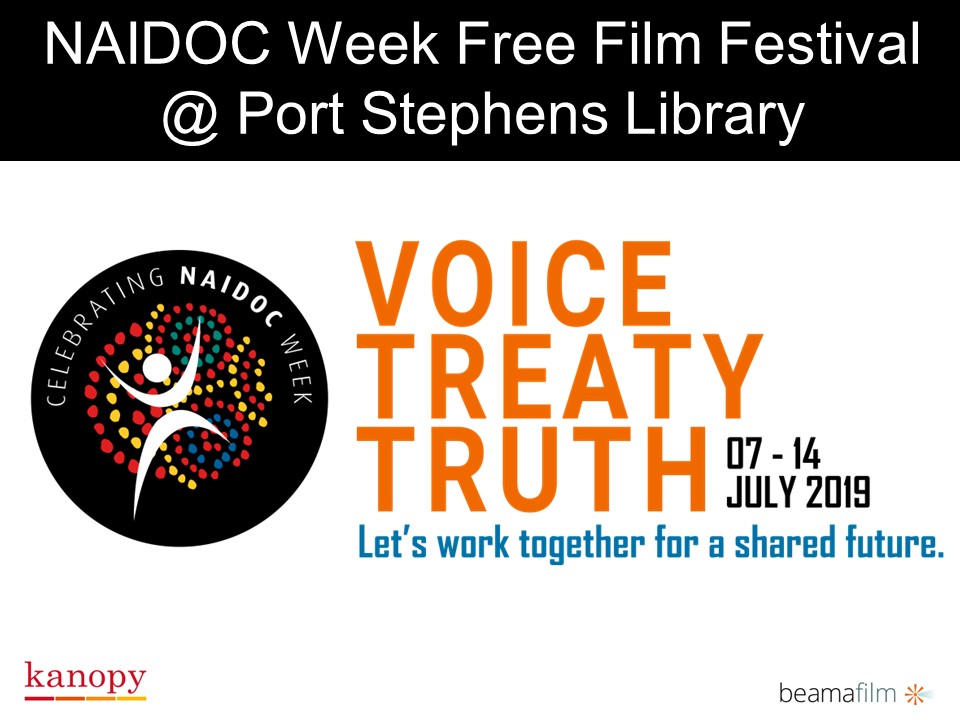 Friday 12/07/2019
10.00AM -
Venue: Tomaree Library and Community Centre
Address: 7 Community Close, Salamander Bay
Cost: Free
Booking Details: Bookings are essential as places are limited. Call Tomaree Library on 4988 0670.
Tomaree Library & Community Centre will be screening four movies in celebration of NAIDOC Week 2019. You are invited to join us for any or all screenings.
10.00am

Gurrumul
The story of blind Indigenous artist Geoffrey Gurrumul Yunupingu, one of Australia's most important and acclaimed voices, whose music took inspiration from his country in North East Arnhem Land. (96mins)

12.00pm

Putuparri and the Rainmakers
Set against the backdrop of their long fight to reclaim their traditional lands, Putuparri and the Rainmakers is an emotional, visually breathtaking story of love, hope and the survival of Aboriginal law and culture against all odds. (97mins)

2.00pm

Walkabout
Two city-bred siblings are stranded in the Australian Outback, where they learn to survive with the aid of an Aboriginal boy on his "walkabout": a ritual separation from his tribe. This is the original 1971 movie featuring David Gulpilil. (101mins)

4.00pm

The Song Keepers
The inspiring, joyous story of an 32 member Aboriginal women's choir who embark on a historical tour of Germany, taking back the baroque Lutheran hymns, but in their own Western Arrarnta and Pitjantjatjara languages and on their own terms! (88mins)
Disclaimer
Council has no control over the content of material accessible on any site cross-referenced and makes no representations about the accuracy of information contained on those websites. Council is not liable for the content on those websites. It is accordingly the responsibility of the internet user to make their own decisions about the relevance or accuracy, currency and reliability of the information found on those sites..
In addition, Council does not necessarily endorse or support the views, opinions, standards or information expressed at the linked sites. They have been included as information sources only.