Movies @ your library - Utopia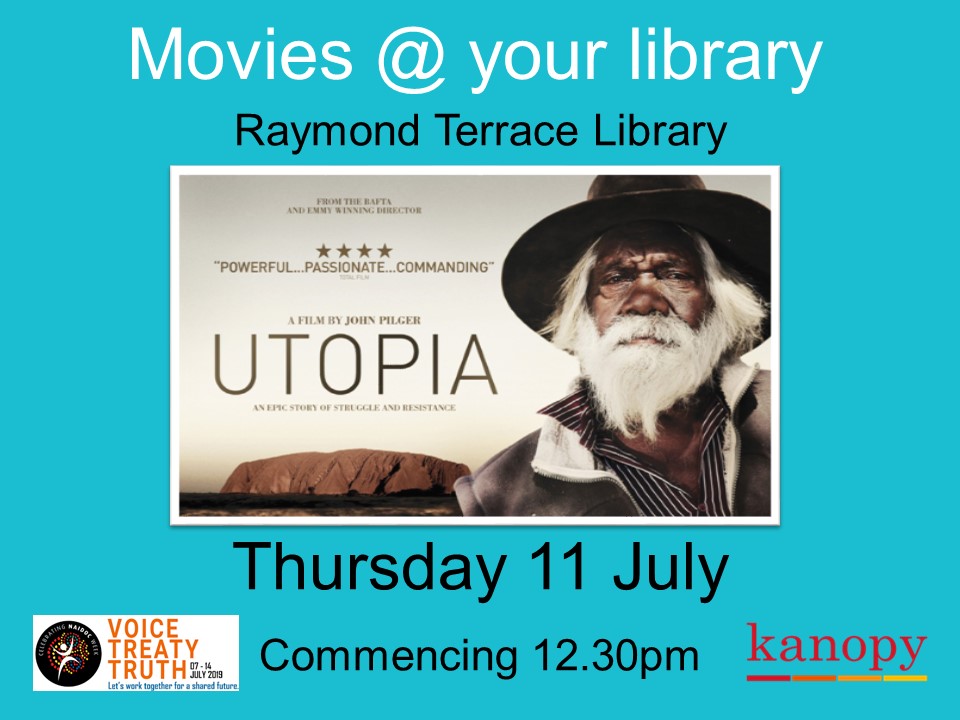 Thursday 11/07/2019
12.30PM -
Venue: Raymond Terrace Library
Address: 18A Sturgeon Street Raymond Terrace
Cost: Free
Booking Details: Bookings are essential as places are limited. Contact Raymond Terrace Library on 4988 0111.
Utopia is an epic production by the Emmy and Bafta winning film-maker and journalist John Pilger.
Utopia is a vast region in northern Australia and home to the oldest human presence on earth. 'This film is a journey into that secret country,' says John Pilger in Utopia. 'It will describe not only the uniqueness of the first Australians, but their trail of tears and betrayal and resistance - from one utopia to another'.
Disclaimer
Council has no control over the content of material accessible on any site cross-referenced and makes no representations about the accuracy of information contained on those websites. Council is not liable for the content on those websites. It is accordingly the responsibility of the internet user to make their own decisions about the relevance or accuracy, currency and reliability of the information found on those sites..
In addition, Council does not necessarily endorse or support the views, opinions, standards or information expressed at the linked sites. They have been included as information sources only.