Movies @ your library - Burn After Reading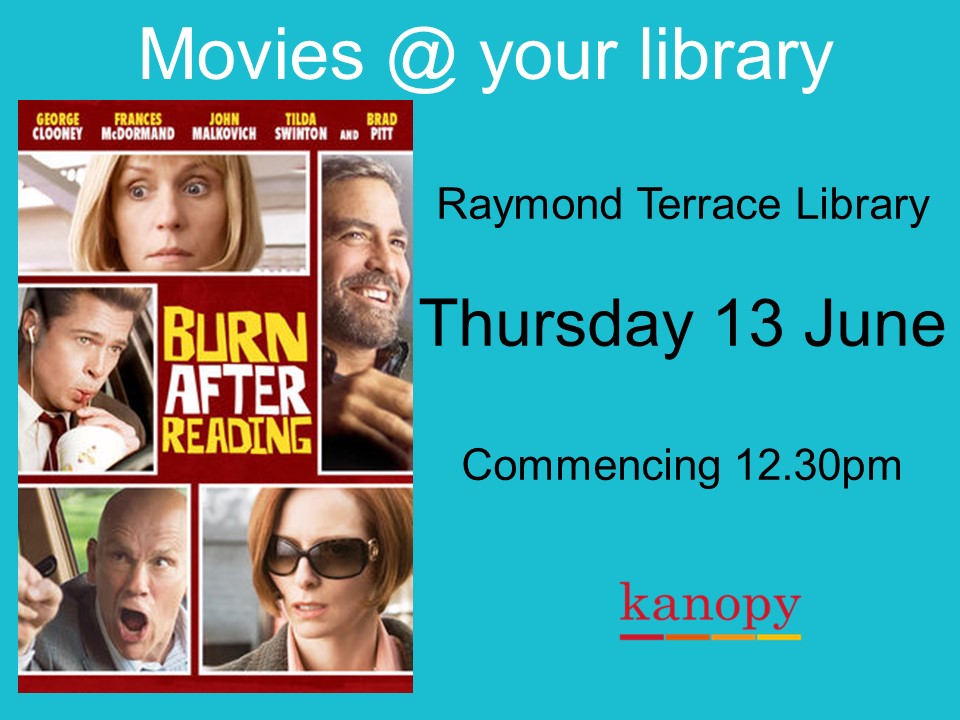 Thursday 13/06/2019
12.30PM -
Venue: Raymond Terrace Library
Address: 18A Sturgeon Street Raymond Terrace
Cost: Free
Booking Details: Bookings are essential as places are limited. Contact Raymond Terrace Library on 4988 0111.
When a disc containing memoirs of a former CIA analyst falls into the hands of Linda Litzke and Chad Feldheimer , the two gym employees see a chance to make enough money for her to have life-changing cosmetic surgery. Predictably, events whirl out of control for the duo doofuses and those in their orbit. Starring George Clooney, Frances McDormand, John Malkovich and Brad Pitt.
Disclaimer
Council has no control over the content of material accessible on any site cross-referenced and makes no representations about the accuracy of information contained on those websites. Council is not liable for the content on those websites. It is accordingly the responsibility of the internet user to make their own decisions about the relevance or accuracy, currency and reliability of the information found on those sites..
In addition, Council does not necessarily endorse or support the views, opinions, standards or information expressed at the linked sites. They have been included as information sources only.