Mambo wetlands - Community bush regeneration workshop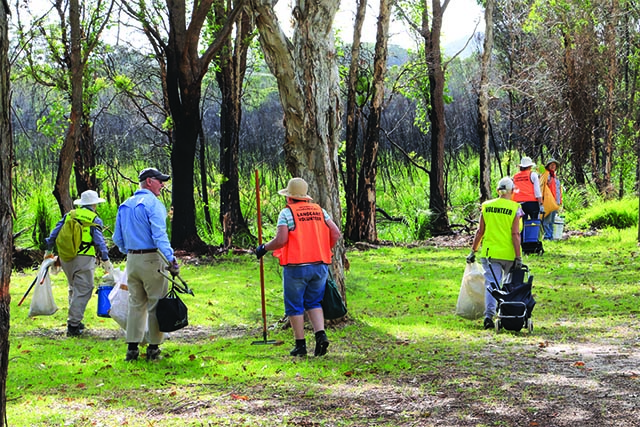 Wednesday 29/05/2019
8.30AM - 10.30AM
Venue: Mambo wetlands
Address: Mambo wetlands, Worimi Drive, Salamander Bay
Cost: Free
Do you love being in nature?
Are you passionate about protecting our environment?
Mambo Wetlands Reserve covers 175 hectares and is extremely important to the water of Port Stephens, filtering water and providing habitat for native flora and fauna.
We need your help to restore and rehabilitate Mambo Wetlands by managing invasive species threatening the area.
Join us to help preserve this significant environmental asset for future generations.
See the event flyer for more information.
Disclaimer
Council has no control over the content of material accessible on any site cross-referenced and makes no representations about the accuracy of information contained on those websites. Council is not liable for the content on those websites. It is accordingly the responsibility of the internet user to make their own decisions about the relevance or accuracy, currency and reliability of the information found on those sites..
In addition, Council does not necessarily endorse or support the views, opinions, standards or information expressed at the linked sites. They have been included as information sources only.