Hunter Innovation Festival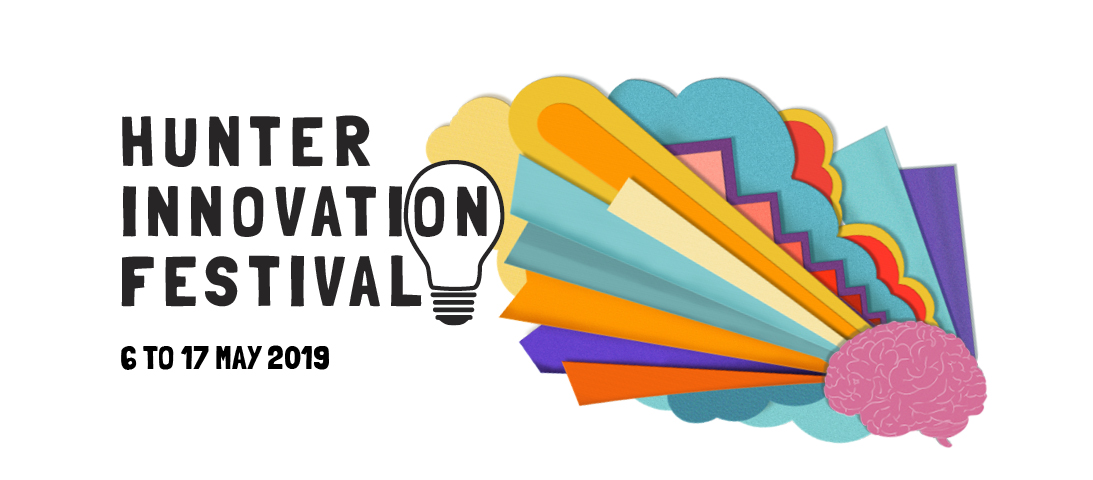 The 2019 Hunter Innovation Festival is all about connecting people in the Hunter that produce, invest or consume innovation in any way. It will provide you with the opportunity to connect with other people, new ideas and be inspired to take the next step, whatever it may be!
With over 40 different events and activities on the program there are plenty of opportunities for you to connect with innovation across a range of industries throughout the Hunter. Events range from workshops, interactive sessions, performances, installations, speaker events and more - there really is something for everyone!
The 2019 festival is brought to you by Hunter iF and Festival Partner, the City of Newcastle. It is proudly supported by the University of Newcastle's Integrated Innovation Network (I2N), Department of Industry, Innovation and Science, the Newcastle Herald, and the Hunter Business Review.
Find out more...
Disclaimer
Council has no control over the content of material accessible on any site cross-referenced and makes no representations about the accuracy of information contained on those websites. Council is not liable for the content on those websites. It is accordingly the responsibility of the internet user to make their own decisions about the relevance or accuracy, currency and reliability of the information found on those sites..
In addition, Council does not necessarily endorse or support the views, opinions, standards or information expressed at the linked sites. They have been included as information sources only.